Belarus Ruby User Groups conferences have become a good tradition and community booster for Ruby specialists from all over CIS. This one took place on November, 12 in Minsk and has attracted speakers from Belarus, Russia and Ukraine, including Rubyroid Labs CEO Valentine Zavadskiy. Have a look at recap of this great event.
Speakers
BRUG is known for its great connections and ability to bring together great speakers with versatile experience. Every time it becomes the perfect place to exchange knowledge and network with some awesome experts.
This time the following professionals came to Minsk to discuss the hottest issues of Ruby world:
Elena Morgun, Ruby Team Leader, Rails Reactor, Kiev – «GIL in Interpretive Languages»

Andrew Deriabin, Team Lead, Evil Martians, St.Petersburg – «Microservices. Myths and Reality»
Egor Vorobiev, Software engineer, DVELP, Minsk – «Production Development of an App with Engine-based Architecture using Ruby on Rails»

Ivan Shamatov, Web-developer, ActiveSupport, St.Petersburg – «Competitive Patterns from Go on Ruby»
Oleg Sviridovich, Ruby Developer, Altoros, Minsk – «AWS services for Docker Applications»

Valentine Zavadskiy, CEO, Rubyroid Labs, Minsk – «Ruby, Node.js and the Holy War»

Rubyroid Labs at BRUG
Valentine Zavadskiy was glad to take part in this event. This is not the first time when Valentine makes his input to Belarus Ruby community.
This time his report was devoted to the strong competition between Ruby and Node.js. At the moment Javascript has conquered the world of frontend and started steadily intrude into backend world. Having Node.js as his flagship and weekly growing amount of frameworks, Javascript starts to take jobs from Ruby hipsters (and not only hipsters). One should know their enemies well, so this time Valentine suggested having a closer look at Javascript and learning how win our Ruby territories back.
Sounds interesting, right? Here you can find the full video of Valentine's speech (sorry, only Russian language)

Hopefully you enjoyed this piece and found great ideas for your project.
Rubyroid Labs Team loves events like this. We think it's a perfect place to get some inspiration combined with handy hacks for your work. See you at next Belarus Ruby User Group Conference!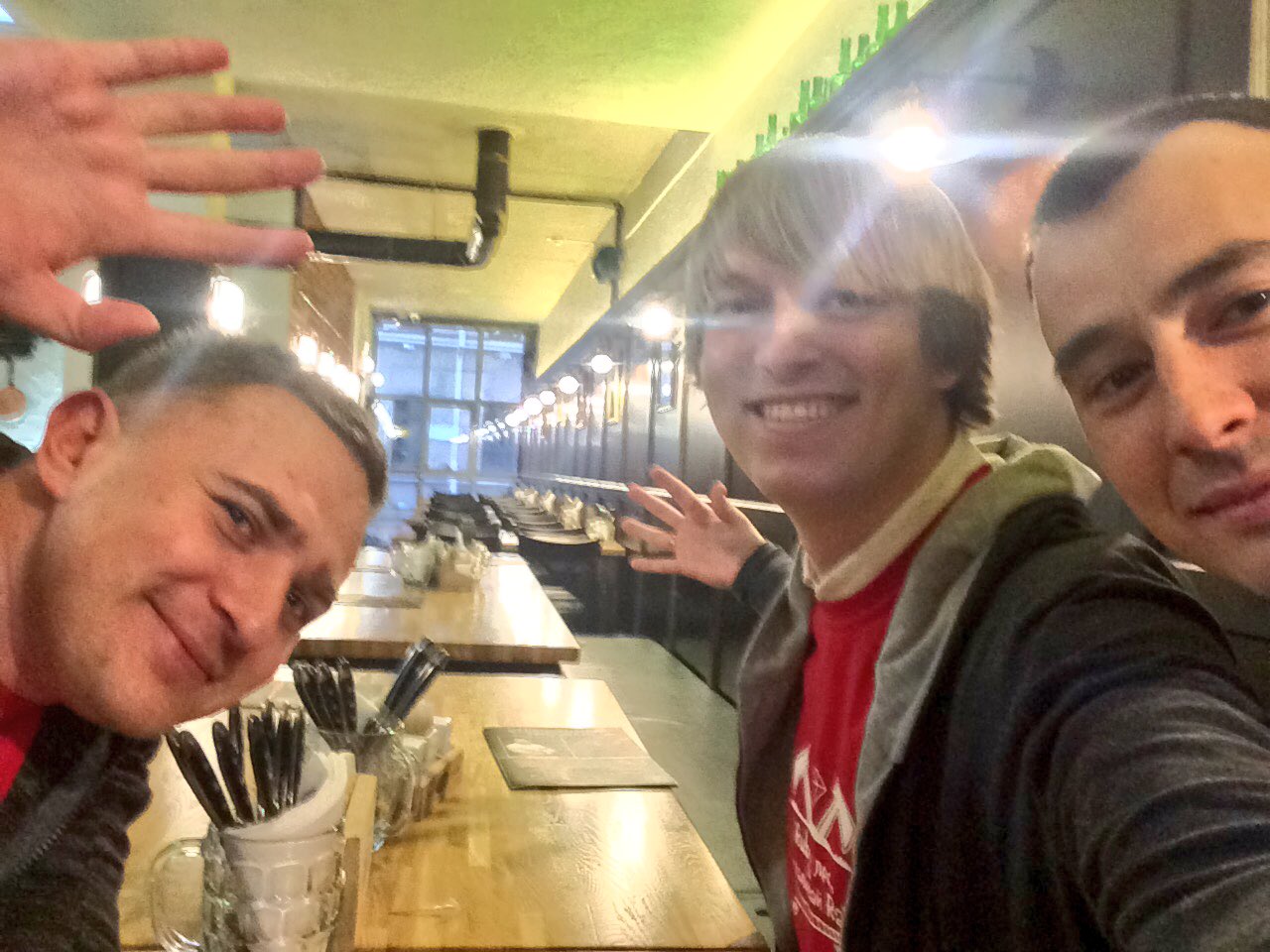 We are sorry that this post was not useful for you!
Let us improve this post!
Tell us how we can improve this post?