Team
1 full-stack developer
1 iOS developer
1 project manager
Noticeable Results
During the past few years, the owners of Layer Cake were able to significantly scale their software. As a result of our cooperation, the client made an agreement with the eighth-largest retailer in the United States Target.
57%
enhanced usability through Ipad app

partnership agreement
50%
increase in data accumulation

Challenge
"Layer Cake" is a highly functional B2B iOS application which accumulates a huge amount of information about Real Estate properties. Using this data, business owners are able to choose the most suitable locations and buildings to grow their business. In comparison with other real estate software programs the app simplify the whole experience of use. Lots of filters, analytical and comparison tools make the investigation more flexible and easier. UI designed in a way to show certain information on its own layer and to make it easier to perceive. When Rubyroid Labs took over a project the main issue was the legacy code received from previous developers. The quality and structure did not meet quality standards which could affect the scaling of the application in the future.
Solution
As the very first step of a real estate app development our team started to refactor the legacy code of "Layer Cake". Some parts were written from the beginning, moreover, we implemented new, improved, architecture solutions. The next step was the accumulation of a HUGE amount of data about Real Estate objects and particular areas from different resources (Google Places, ReCity etc.). Now, this information updates in real-time and helps customers choose the most valuable place for their business needs. No matter if it's a warehouse, trade point or office, users get the full report about the transportation, population, amount of businesses in that area, average household income etc.
The next features were implemented:
— Interactive map with variables of filters and information overlay
— A-B Navigation and Transport analytics
— PDF Report Export
— Automobile and Human logistics overview
— Business search and analytics
— Chosen Objects "SpiderWeb" Analysis
— "Team Work" feature - ability to work with your partners in one space
— YouTube broadcasting
Communication
We have weekly stand-ups (Chicago time zone) with the management of "Layer Cake". During this time, besides the current scope of work, the customer tells us his ideas and vision of the project. If there is a need for new features, before development, our team starts investigating the technical documentation (API documentation, integration guides). Through a series of tests and reviews, new functionality goes on the production server, where it becomes available for all users of the app.
Communication
Slack, Email
Task Tracking
Redmine/OpenProject
How It Looks

Browse page. (Part 1). Page loads all the projects available to user. Every project's tour location can be selected and all the statistical data will be shown within the radius defined. Nearby locations are divided into layers based on location's category (retail, dinning, office, etc.) Layers can be switched on/off.

Browse page: (Part 2). Routing service is provided. Implemented using Valhalla Open Source Routing service built at one of our servers.

Individual location page: Display information about some specific place (e.g. Starbucks at 4701 Bauer Farm Drive, Lawrence, KS, 66049).

Chain page: Display all the locations stored for a specific chain (e.g. for Starbucks ).

Tour location page:. (Part 1). Page contains some statistical data for tour locations within a radius. Nearby relevant locations are shown on the map (dinning, office, retail locations, etc.).

Tour location page: (Part 2). Street view is available. Media information and some description are provided as well.

Project page: Every project has tour locations (locations marked with a star on the map). Ability to draw any custom shapes/labels on the map.

Organization page: Users and projects that belong to organizations. Ability to set intro video.

Analysis feature: Analysis of the chosen touring location, which displays the number of different networks around it.

Real landscape and interior pictures: Powered by Google Street View.

Area chain comparison: Selecting an area on the map, you're able to see the window with a list of places included in this area, their amount, and build a data spiderweb.

Comparison feature: This feature takes all tour locations in the project, allows them to be compared with one other using a filter (which can also be selected) - part 1.

Comparison feature: This feature takes all tour locations in the project, allows them to be compared with one other using a filter (which can also be selected) - part 2.

Isochrone feature: Select a starting point. System will draw a mask that indicates how far you can go using different types of transport at different time intervals.

Location info: General information, demographic details, chain locations on the map etc...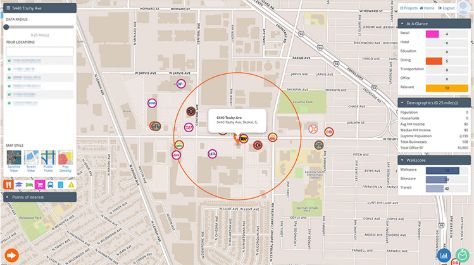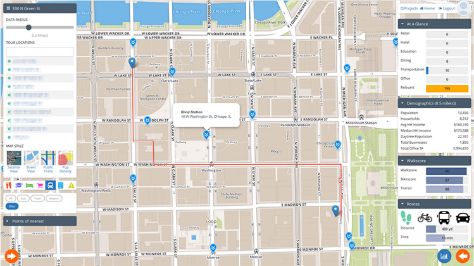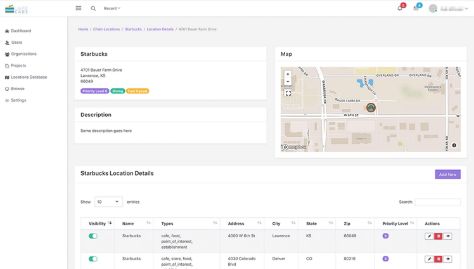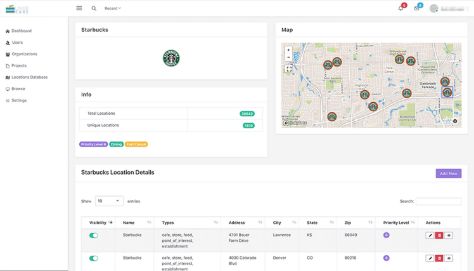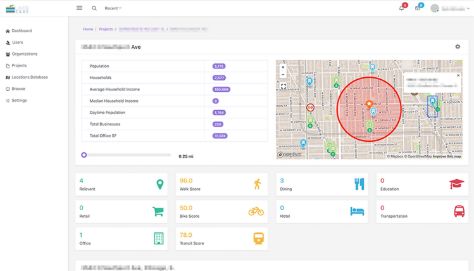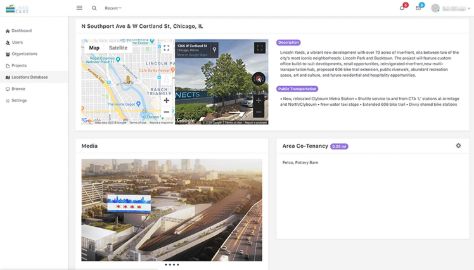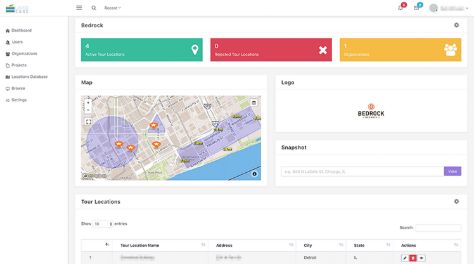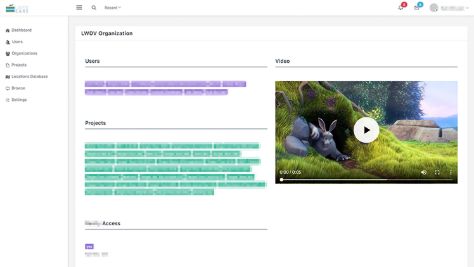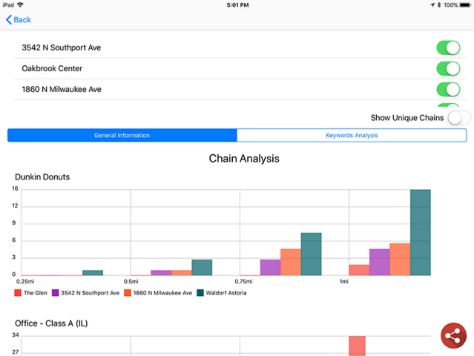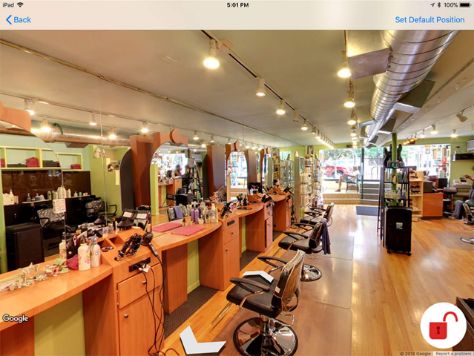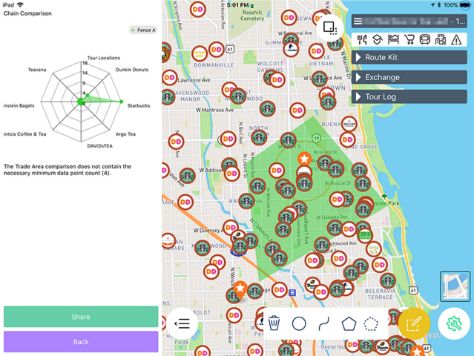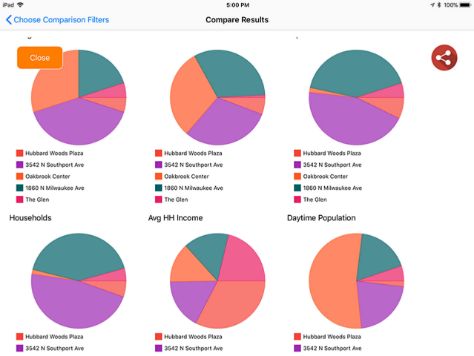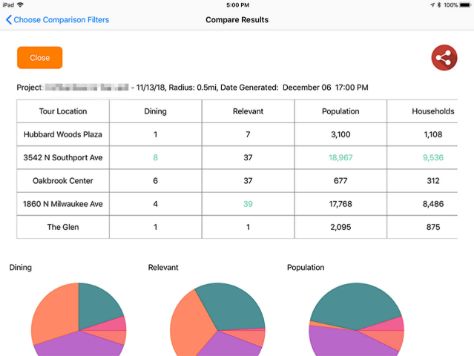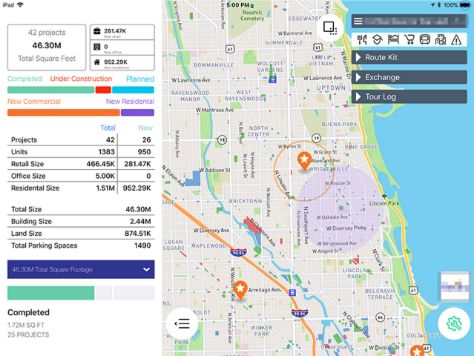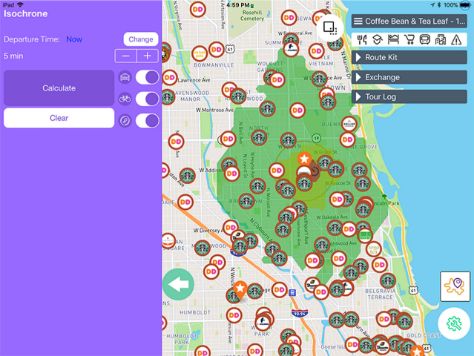 Results
Today, "Layer Cake" is a solid iOS platform, where business owners can get a complex analytics of the location they want to develop. It helps them to make the right decisions and get the maximum of their investment in real estate. Thanks to the iPad application, customers can analyze the exact area of the potential business location. As a result after more than 2 years of our working together, "Layer Cake" achieved a partnership with one of the biggest retail networks "Target".
Rubyroid Labs continue to support and develop the application.
Results
Hear from the Customer

Kyle McLean
CTO Layer Cake
We've had the pleasure of working with a dedicated team of RubyRoid resources for over two years. They've been exceptionally committed to providing quality engineering. RubyRoid's technical leadership has been integral in providing forward-thinking guidance, allowing our real estate database management software to scale and avoid legacy issues that may have otherwise been crippling. I look forward to continued growth as a company with Rubyroid at our side.
Browse Other Case Studies