Technology is changing our life a lot. Recently KPCB has published a report, which explains how significantly things have changed during the last ten years. We've checked this report for you and are ready to show you in figures and examples how mobilification has become the main game-changer on the market.
Internet usage
Let's start with some statistics. One of the main parameters that make mobile devices so powerful today is the fact that they allow easy access to Internet from wherever you are. Let's compare how many people used Internet in 1995 and now.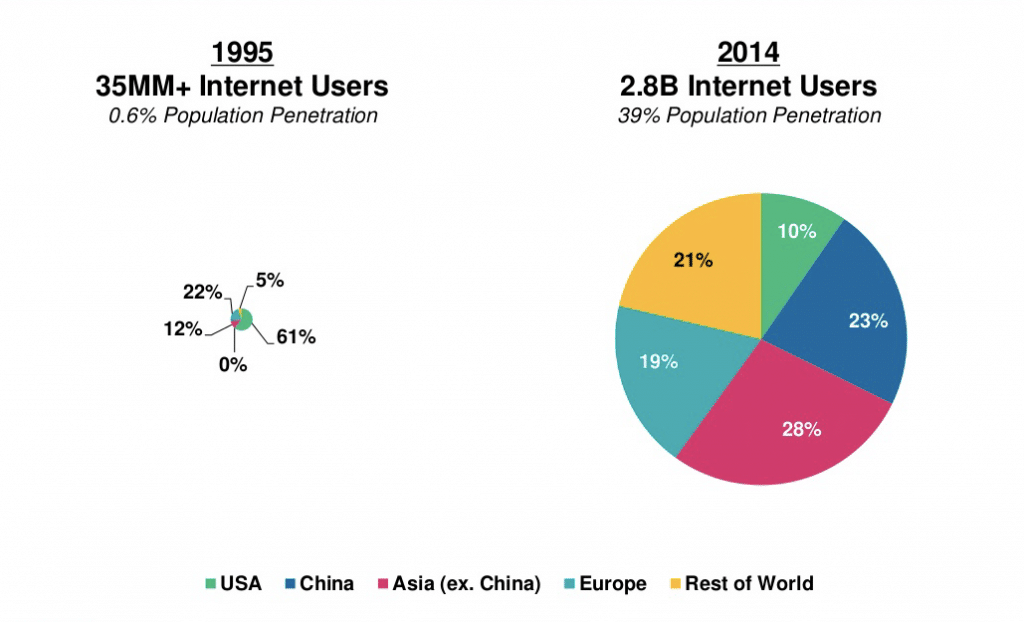 As you see 10 years ago Internet was used less than by 1% of the population. Today this amount is equal to approximately 39% and the figure is growing quickly.
Mobile usage
'But what about the mobile devices?' – you might ask. Let's check the statistics on that.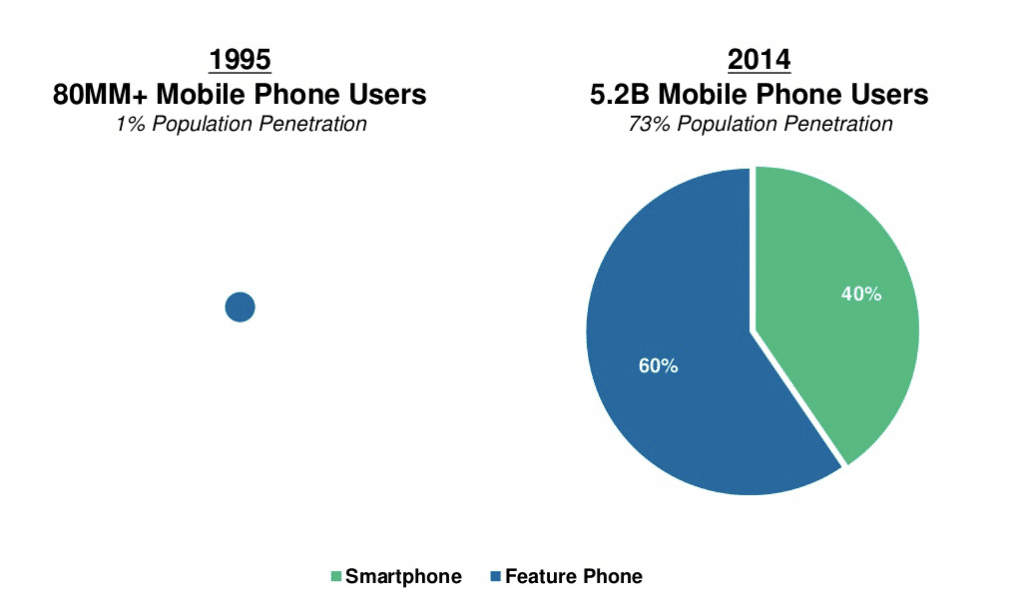 As you see today mobile devices are twice as popular as Internet. But what's important is that the amount of Internet users and smartphones is equal, which lets us say that a high percent of Internet users (if not all of those) have mobile devices to go online.
New mobile features
Now when smartphones are more accessible than ever, mobile marketing is on the rise. The last five years has changed a lot in a way we buy and sell things, including branded mobile apps, new era of banner advertising and plenty other stuff. Let's have a look at a few recent trendsetters in mobile marketing.
1. Social networks are now in the game too
As you have probably noticed, social networks have become a new type of marketplace. This year they took it to a completely new level by introducing their own 'Buy' buttons. This way now User need even fewer clicks to make a purchase.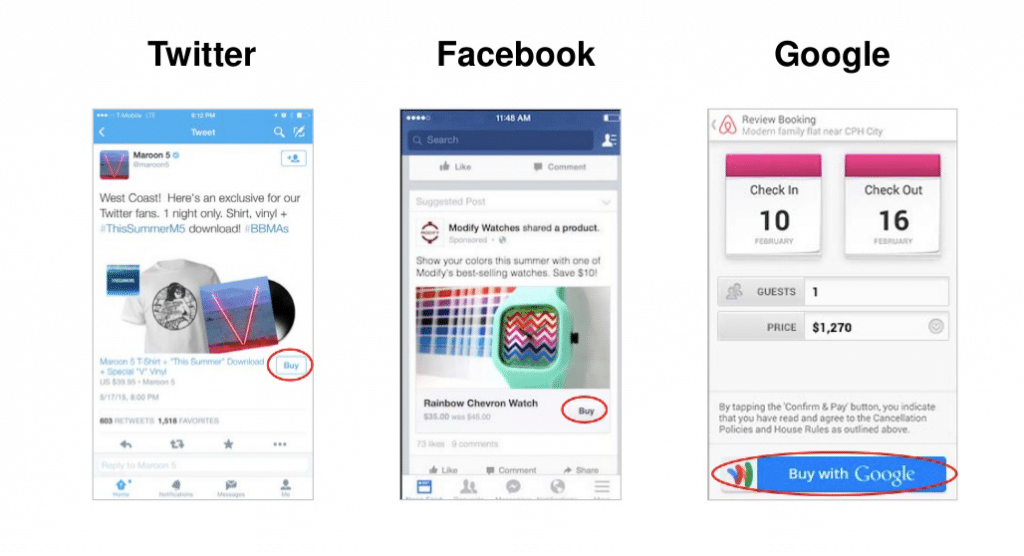 What does it mean: Social Networks also want to get their piece of pie from gamification, so we can expect that the amount of companies who sell only via social networks increase in future. Besides, since 73% of social network users access social networks via mobile, be ready to offer some user-friendly UI.
2. Video meets Mobile
Videos have always been a big thing for smartphones. But only this year they have become one of the main tools for advertising via mobiles. Facebook and Pinterest are now playing auto-starting videos that launch once user scrolls. And Vessel, leader in web video marketing has now introduced a version for smartphones.

What does it mean: Mobile markets are looking for new way to interact with the User. The features mentioned above were typical of web world. Now the border between mobile and web is vanishing.
3. Mobile gets serious about ads
Facebook introducing add carousel for the mobile version has shown that now mobile are treated seriously and companies are ready to invest more to make the mobile shopping experience comfortable. Another Internet giant Google has recently introduced a new feature for mobile search. Now when you Google some product, it uses geo location of your phone to show you the nearest store where you can buy the product. This not only enhances shopping experience, but also shows new horizons for mobile-Internet interaction.

What does it mean: If Internet giants get serious about improving advertising experience on mobile devices, it means that mobile development is definitely a good thing to invest in. This is a red flag for all entrepreneurs to reconsider their mobile marketing strategy.
As you see mobilification keeps changing our shopping experience. If you feel your online store needs a mobile app or mobile version, feel free to drop us a line.
We are sorry that this post was not useful for you!
Let us improve this post!
Tell us how we can improve this post?