We are glad to introduce to you our freshly-baked infographics, which would shade some light on how gender influences marketing choices your customers make and as a result your marketing strategy. We gathered some of the most surprising and useful information and organized it in an engaging way, so that you could learn something useful without getting bored. Check it now.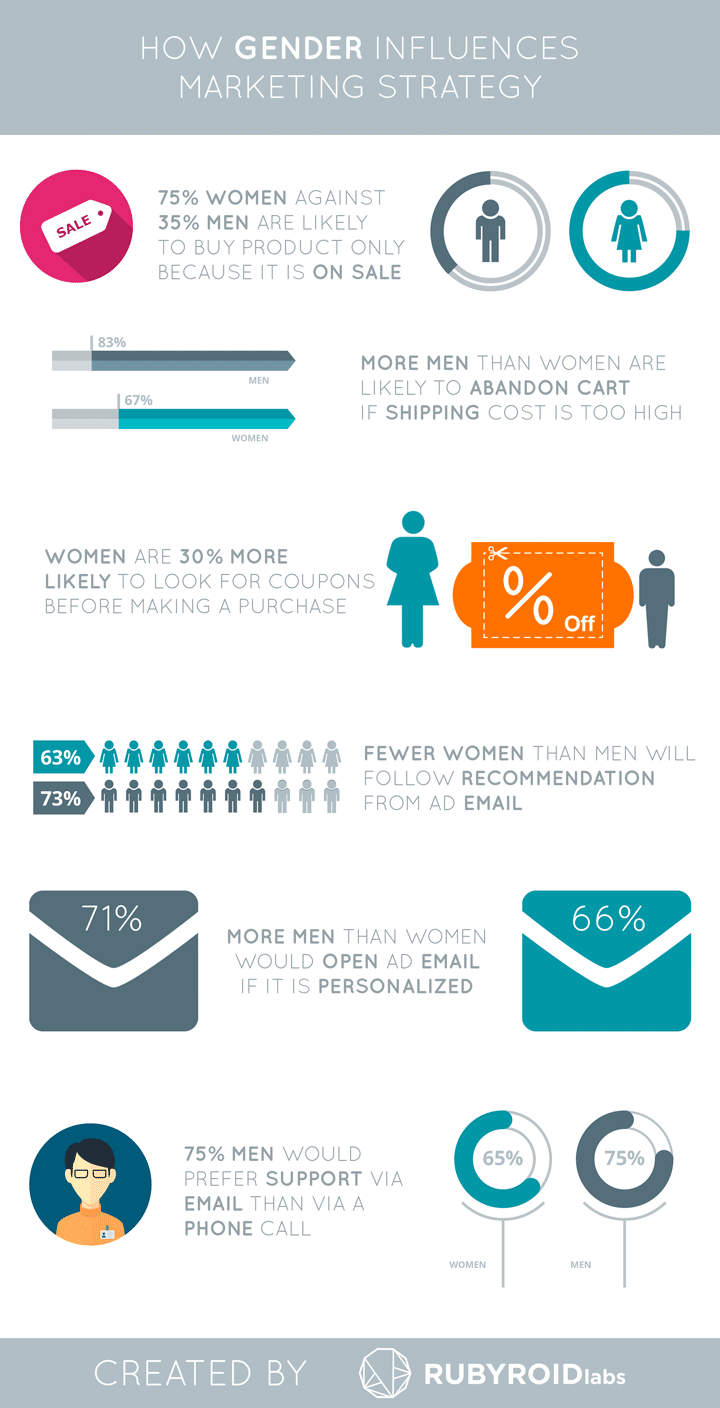 As you see, gender influences almost any aspect of your marketing strategy from support scheme and shipping costs to sending emails.
Now to put all this knowledge into practice, you need to learn more about what your audience is and try to show the most personal approach to your customers possible. We are sure your clients would love it and feel how much you care and understand them.
Questions? Comments? Let's talk about them in the comments section below.
We are sorry that this post was not useful for you!
Let us improve this post!
Tell us how we can improve this post?