We decided that it is a good idea to share with you some secret recipes of Rubyroid Labs kitchen and shade some light on what apps we use to make our work more efficient. This time we are ready to introduce to you Redmine Time Tracking App, which we use for managing the majority of our T&M projects. Why we and our clients love it so much? Get inside to learn first.
What is Redmine?
Redmine is a pretty sophisticated app, used by startups and big companies from all over the world. Due to great flexibility, it can be used not only for software development purposes, but also for customer management, helpdesk support, financial management and many more.
This time we will show you how we use it and why you should try Redmine for you project. So here come 5 top reasons why we and our clients love Redmine.
Reason 1. It makes tracking progress easy
Redmine has all it takes to track progress efficiently. It works really great not only for waterfall, but also for agile projects.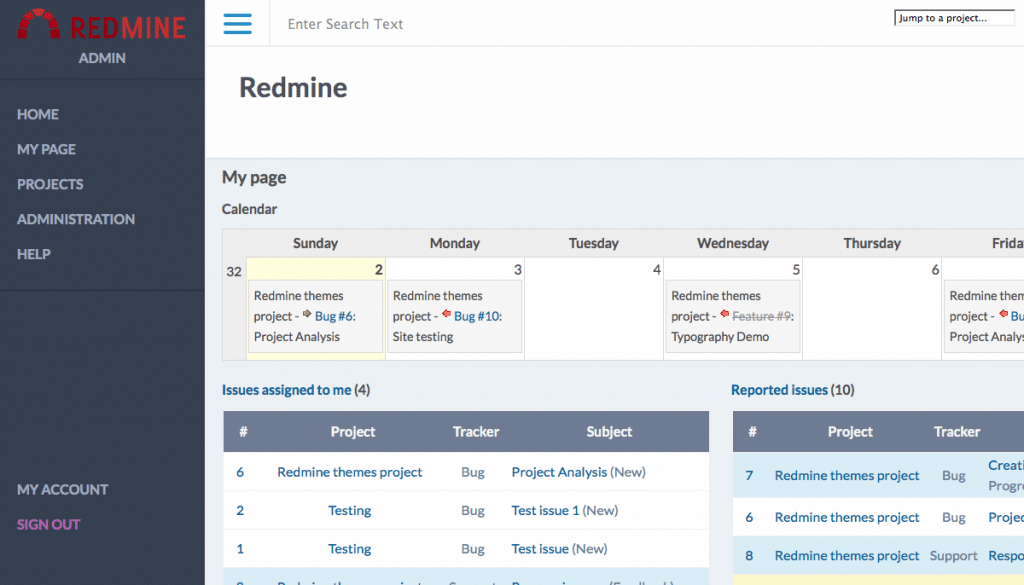 Here in Rubyroid Labs, we majorly use Redmine for Time & Material projects. To make the process transparent we provide the customers with a secured access to their projects, so that they can be aware of development progress. Redmine lets them see what tasks are completed, how much time is spent, who worked on the specific tasks and many more. With this level of transparency our clients can have a better control over the development process, which is extremely valuable for project of any size.
Reason 2. It has handy mobile app
If you are always on the go, you will definitely enjoy Redmine mobile apps, which are available for iOS and Android. They work really well and provide a handy interface for tracking and management.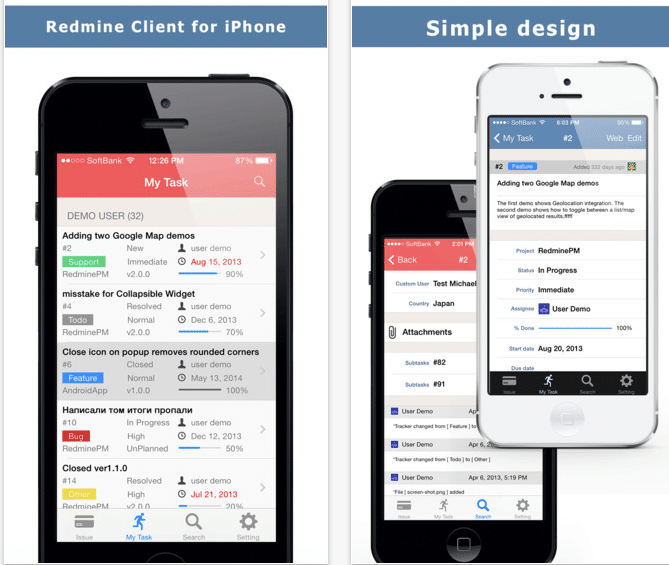 This way you can get access to Redmine dashboards no matter where you are. Our clients love mobile apps, since they can manage time of our developers more efficiently and check progress or answer questions when it is convenient for them.
Reason 3. It is easy to adjust
Until you start using Redmine, you won't be able to realize how customizable it is. So just trust us: almost any entity in the system can be adjusted in order to meet you needs.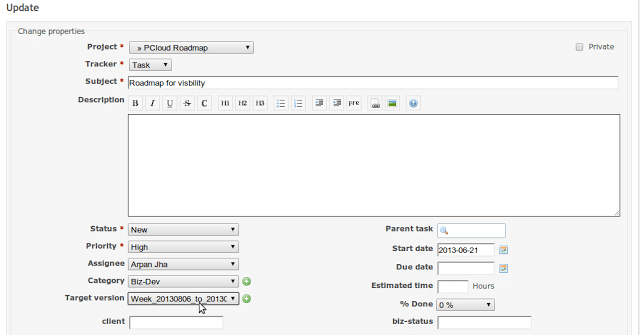 This way if you have some specific requirements to the management system or would like to automate part of the management process, Redmine with high probability will help you with that.
Reason 4. It has plenty handy plugins & charts
And to crown it all, Redmine offers its users almost endless list of charts, plugins and reports. You can enjoy Gantt diagram, statistic plugins and many more. It is important for our clients to be in touch on the progress of the tickets and understand the scope yet to be done. So it is nice to have a bunch of useful plugins under the belt.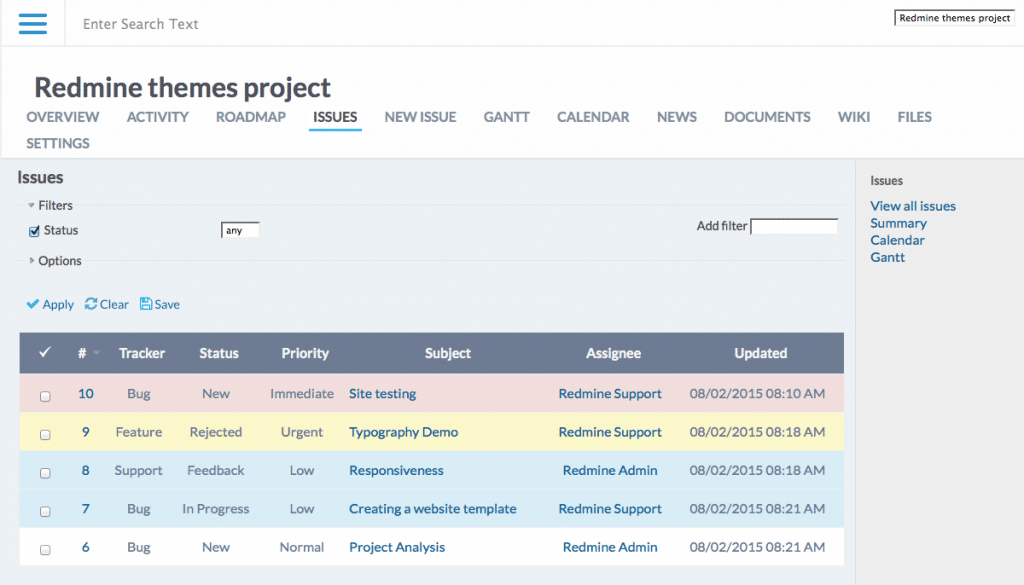 Though not all plugins are free, there is a great choice of them. This way if you feel you are lacking something when using Redmine, it might be worth browsing a bit in order to find a suitable plugin.
Reason 5. It's free
And a pleasant thing we need to say is that Redmine is free. This way it is probably the best app for startup companies and those who are looking for ways to optimize their finance. This way trying it out costs you nothing and lets you reduce the final cost of software development or offering any other service.
As you see, we and our clients have pretty good reasons to be in love with Redmine once and forever. And what about you? Share what you think in the comments.
We are sorry that this post was not useful for you!
Let us improve this post!
Tell us how we can improve this post?