Rubyroid Labs has become the official partner of HighLoad Dev Conf 2015 that will take place in Minsk October 17, 2015. This is the second time such conference takes part in Minsk and this time it's going to gather more than 400 participants from more than 28 cities and 15 lecturers from 7 countries. Check more details inside.
The main topics of this conference will be:
Containers and Virtualization
Low Latency
High Load Architecture
High Availability
High Load Data Structures
High Load Data Algorithms
QA under High Load
Scalability (solutions for backend and frontend)
Check our infographics to learn more: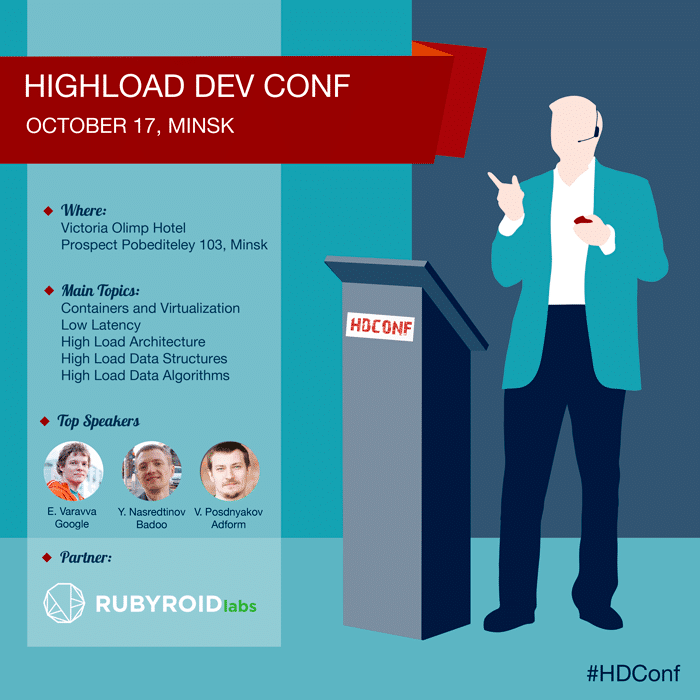 Rubyroid Labs has become an official Partner of this event. We think that this is a great opportunity to learn more about the technologies and exchange the experience with representatives of 73 companies with world known names. Hope to see you there.
We are sorry that this post was not useful for you!
Let us improve this post!
Tell us how we can improve this post?