Rubyroid Labs Team knows how to rock NY Parties. This time we met 2016 in full armor. Get inside to know how we spent our New Year Party.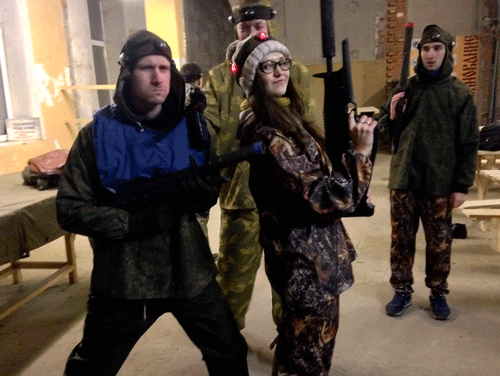 What can be better than spending a few hours playing Laser Tag and chasing your boss trying to get him out the game? Right, nothing! We decided to let the steam out and spend our New Year in a new fashion. Since nothing can be better than having a party in an active way.
It turned out really great. Everybody was glad to change atmosphere and stretch their legs. We didn't do without an afterparty with Secret Santa gift exchange and general craziness. They say that the way you celebrate New Year you will spend the whole next year. And according to that in 2016 Rubyroid Lab Team can wait for lots of happy rush, laugh and great Team spirit!
Happy New Year once again to you all!
We are sorry that this post was not useful for you!
Let us improve this post!
Tell us how we can improve this post?