If your work is connected with creating new software, you can't do without wireframing. We have gathered the main reasons why you really need it as well as some hacks on making it work best for you.
What is Wireframing?
Wireframing is a common technique, which is done before the start of development and includes a User Interface prototype for the software to be created. There are number of ways of how they can be created and what purposes the serve.
Let's have a look at the most common types of them:
1. Paper vs Digital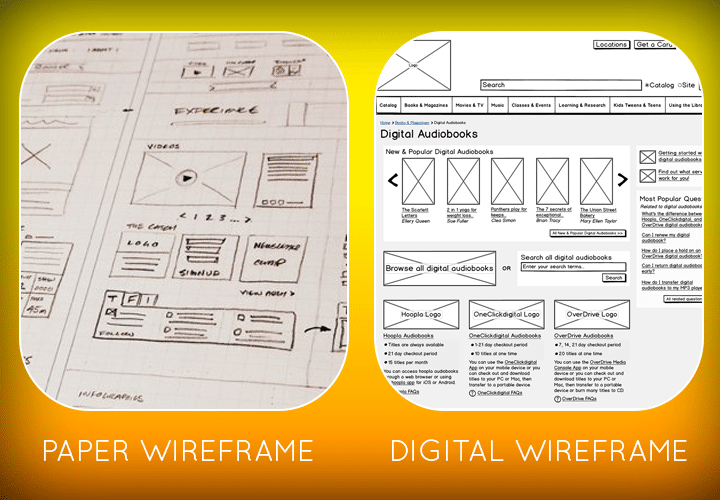 First criteria is the way you create wireframes. You can use paper or blackboard for this or employ some digital solutions.
The advantage of the first approach is that you can do it literary anywhere and it wouldn't required from you any special skills or pricey licenses. On the other hand, digital wireframes are easier to share and update, it looks better and more comprehensive.
2. Static vs Dynamic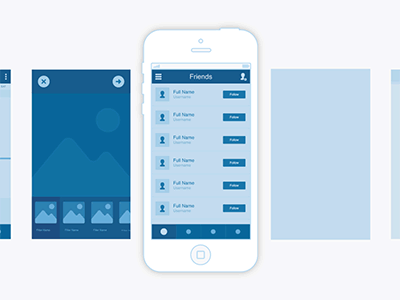 This division is true only for digital wireframes. Dynamic wires give you a better idea of how the application will work. On the other hand they require much more time to develop and not all software allows creating it.
For the majority of cases static wireframes will be absolutely enough. And in case you are going to print the specification out, static wires are the only choice for you.
3. High-level vs Detailed

These types of wireframes are created at different stages of project development. Usually it all starts with a high-level solution, which later acquired more details. But it's also common when high-level wireframe is the only one created. Basically, it all depends on the budget and time frames you have.
Why Do I Need Wireframing?
Now that you are aware what we are talking about, let's discuss why you really need it for your project. There are a number of reasons for that:
Final result will meet your expectations
Spending time on a good prototype is one of the most sure ways to guarantee good results of the app development. Seeing is believing. With wireframes both you as a stakeholder and developers will share same understanding of the project. Besides, during prototyping you might come across some questions that were left unanswered. So wires easily increase the quality of your future product.
Less time for development
If developers have detailed instruction accompanied by wireframes, they will have to spend less time figuring out how software is going to look like. Besides, it minimizes the amount of styling issues that should be redone. So spending some of the budget on wires actually saves you plenty of money.
Better user experience
One can't create great user-experience without making a wireframe first. This is the main document UX-specialists work with, since it lets think all user experience beforehand. So if you care about your customers, it's better to think about their comfort first.
What is the Best Software for Wireframing?
Now that you are sure the success of your project is incomplete without wireframing, lets have a look at the most popular software for prototyping compared.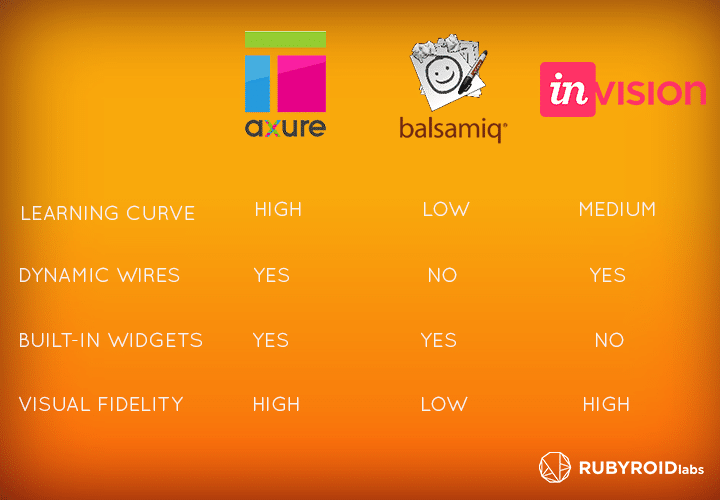 As you see, you can find the software for any purposes. But the best thing you can do is to hire professional services. This way you wouldn't lose your time and will get the best results. So if you need any help, drop us a line.
We are sorry that this post was not useful for you!
Let us improve this post!
Tell us how we can improve this post?