Ruby is NOT dead! Our favorite language has finally come back to TOP-10 most popular coding languages according to TIOBE Index. As proof, we provide fresh infographics and stats! Check details inside.
TIOBE Index is the rating of coding languages according to their popularity. It is created and maintained by the TIOBE Company based in Eindhoven, the Netherlands, which issues a new release monthly. In the latest March release, Ruby has finally won back its place in Top-10 by kicking out Delphi language.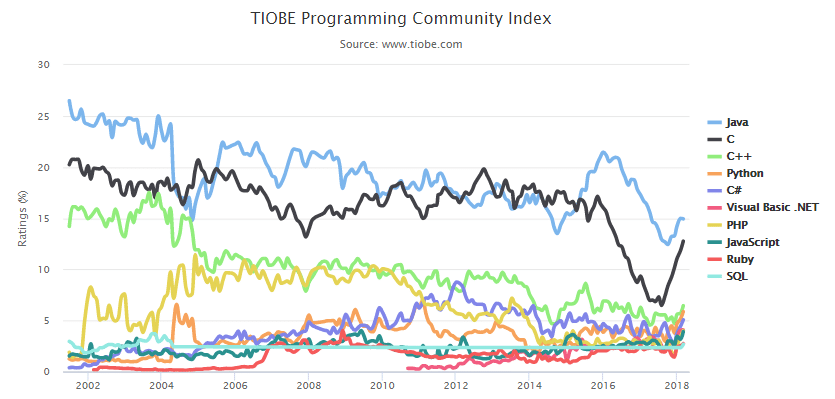 This is a result of a steady climb back to the top to reach the peak positions of 2008. Later Ruby lost its positions on the Language Olympus due to the new waves of coding trends and fashion.
We are so glad Ruby has finally got its public acclaim back and are happy that now even more developers will start choosing Ruby over other options.
In case you are thinking of starting a project on Ruby or have any issues with the existing projects, feel free to drop us a line and we will be glad to help!
We are sorry that this post was not useful for you!
Let us improve this post!
Tell us how we can improve this post?