If you need a developer, you'd probably like to work with someone with a proven reputation. But what if no one in your network can refer to such a person or company? You can start by checking out top Ruby on Rails companies from independent sources.
One such independent source is Clutch, an online catalog for digital service companies. Those companies create their profiles on the platform and request reviews from their clients. An independent interviewer from Clutch calls the clients, gathers their feedback and publishes it as a review on the company's profile.
A developer's client can publish a review themselves. If they have completed verification, the review is accompanied by the tag "Verified," and is considered by the system as a rating factor for that developer.
As a catalog user, you can filter companies by several parameters. We believe the most informative parameter is review ratings. When you apply it, companies with the best ratio of the number of reviews and the overall rating lead the list.
Contents
We took a look at this year's best Ruby on Rails companies on Clutch internationally and compared them to the previous year's ten. In addition, we considered top-tens for three specific countries, and that gave us 36 market leaders — here they are.
Rubyroid Labs
Yes, Rubyroid Labs made it to the very top by review rating again! The new five verified reviews our clients had left on Clutch made it possible, taking the number of our five-star reviews to 30.
We also climbed up from the 18th place to the 5th place in the Clutch Leaders Matrix. This is another rating on the website that takes into account factors beyond reviews, including market presence, service focus and others. Finally, we moved from our native Belarus to Poland.
Even though we had to move to another country, our rates haven't changed much. Starting at $30 per hour, Rubyroid Labs is in the lowest price tier for Poland, at least on Clutch. We could only find one developer in the catalog who offers rates below $25, a profile that has no client reviews so far.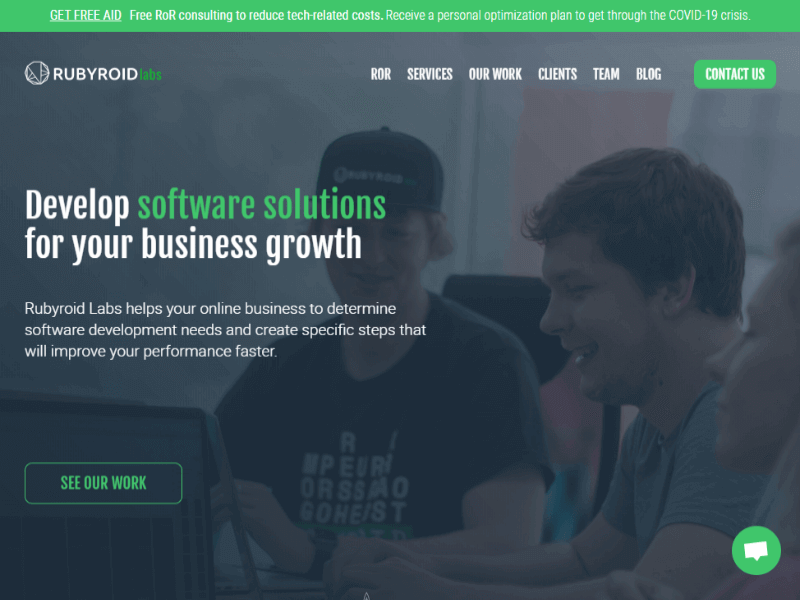 If you're new to our website, here's a brief introduction.
Rubyroid Labs provides teams for startups, including those supported by accelerators like YCombinator and Seedcamp. But we also work with established corporations like Toyota, Volvo and Mastercard.
We focus on growing and powering a community where we can quickly find people for any job whenever needed. To do so, we've been hosting events like hackathons and developer conferences since 2013.
To put it briefly, we're proud that our pricing and ability to deliver have made us number one on the top Ruby on Rails companies for 2022. So, you won't be making a mistake if you delegate software development to us — just drop us a line.
REFERENCE RATING
CLUTCH RATING: 5.0 (31 verified reviews)
GENERAL INFORMATION
EMPLOYEES: 10–49 people
AVERAGE HOURLY RATE:$25–$49
MINIMAL PROJECT SIZE: $10,000+
LOCATION: Warsaw, Poland 
ESTABLISHED: 2013
datarockets
It took datarockets just one more positive review to climb three positions up this list since early 2022. 
On their site, datarockets say they are headquartered in Toronto. But their rate of $50 per hour is much lower than that of other Canadian developers. And they don't hide why: datarockets' co-founders are originally from Belarus, and their developers are spread across 14 countries, including Eastern Europe and Central Asia. 
Since the last time we checked in on datarockets, they have raised their minimum project size from $50,000 to $75,000.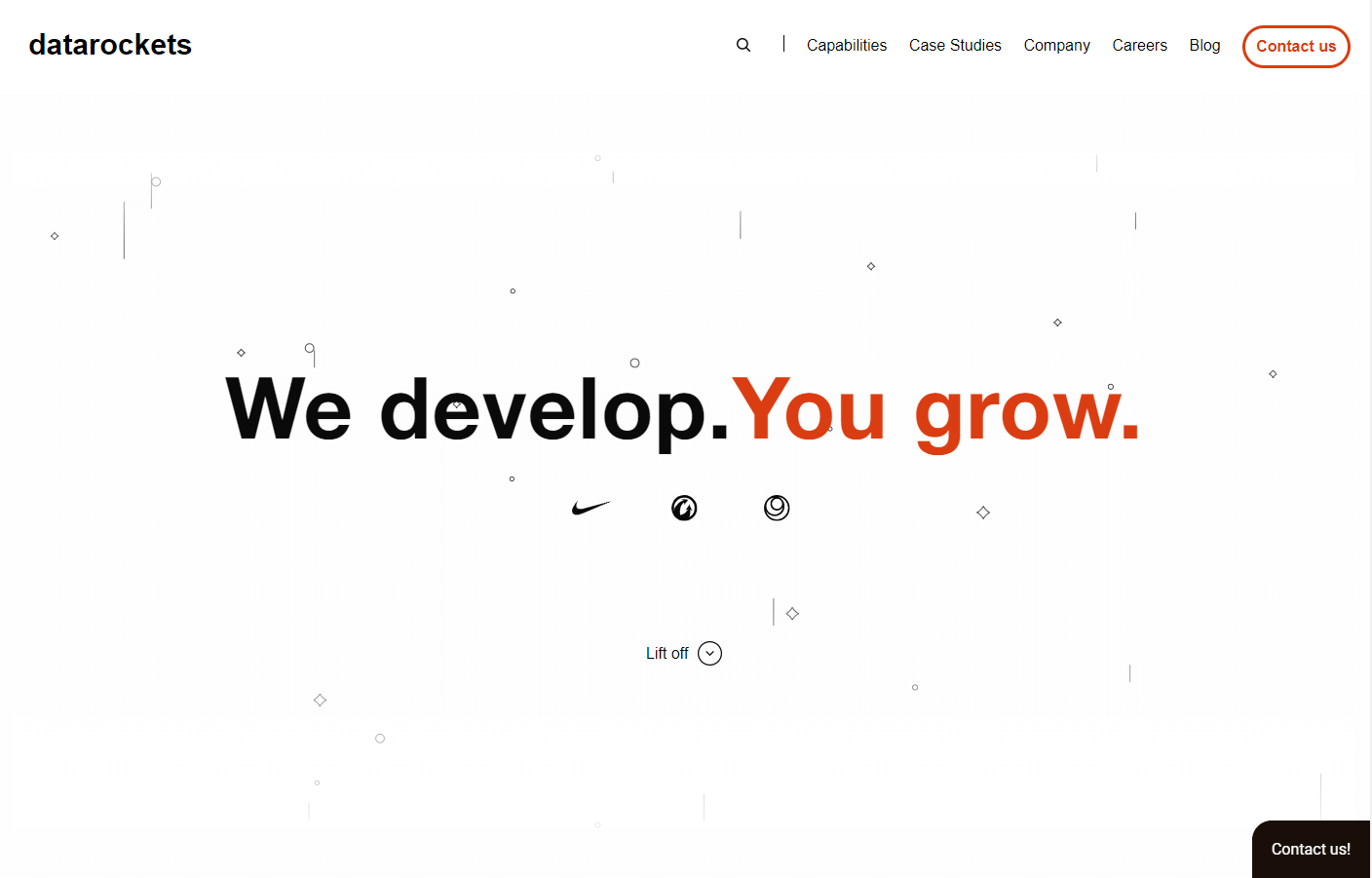 REFERENCE RATING
CLUTCH RATING: 5.0 (9 verified reviews)
GENERAL INFORMATION
EMPLOYEES: 10–49 people
AVERAGE HOURLY RATE: $50–$99
MINIMAL PROJECT SIZE: $75,000+
LOCATION: Kitchener, Canada
ESTABLISHED: 2014
Wolfpack Digital
A pack of Transylvanian wolves, Wolfpack Digital entered 2022 as the number one Ruby on Rails development company. And although their clients have left six more five-star reviews since then, the developer now takes place three on this list.
The reason why Wolfpack Digital lost two positions could be a change in technology focus. Ruby on Rails now takes 55% in their distribution of work across frameworks and CMSs. Otherwise, the developer's rating looks great.
Wolfpack Digital hasn't changed their price rates since 2020, the year we first checked them out. The developer remains one price tier above what their Eastern European counterparts offer on Clutch.

REFERENCE RATING
CLUTCH RATING: 5.0 (38 verified reviews)
GENERAL INFORMATION
EMPLOYEES: 50–249 people
AVERAGE HOURLY RATE: $50–$99
MINIMAL PROJECT SIZE: $25,000+
LOCATION: Cluj-Napoca, Romania
ESTABLISHED: 2015
You are launched
You are launched has collected 30 positive reviews on Clutch over the past seven years, but has never made it to our list before. Like with some others on this list, that could be due to the company's lack of focus on Ruby on Rails — it's only at 30%. The remaining 70% is dedicated to React.js projects.
As the developer's name suggests, they are focusing on startups. You are launched claims they've helped launch more than 70 startups over the past three years, and 20 of them became profitable companies.
REFERENCE RATING
CLUTCH RATING: 5.0 (30 verified reviews)
GENERAL INFORMATION
EMPLOYEES: 10–49 people
AVERAGE HOURLY RATE: $25–$49
MINIMAL PROJECT SIZE: $10,000+
LOCATION: Dnipro, Ukraine
ESTABLISHED: 2016
RoleModel Software
RoleModel Software is another Ruby on Rails developer who lost several positions on this rating since the beginning of 2022. The last time we checked on them they were the third.
However, the developer hasn't been twiddling thumbs. Two more clients left them five-star reviews in the first half of this year. And if you look at the top-rated Ruby on Rails development companies in the USA on Clutch, you'll see RoleModel Software is number one.
This North Carolina–based developer offers an hourly rate common for US providers across this catalog.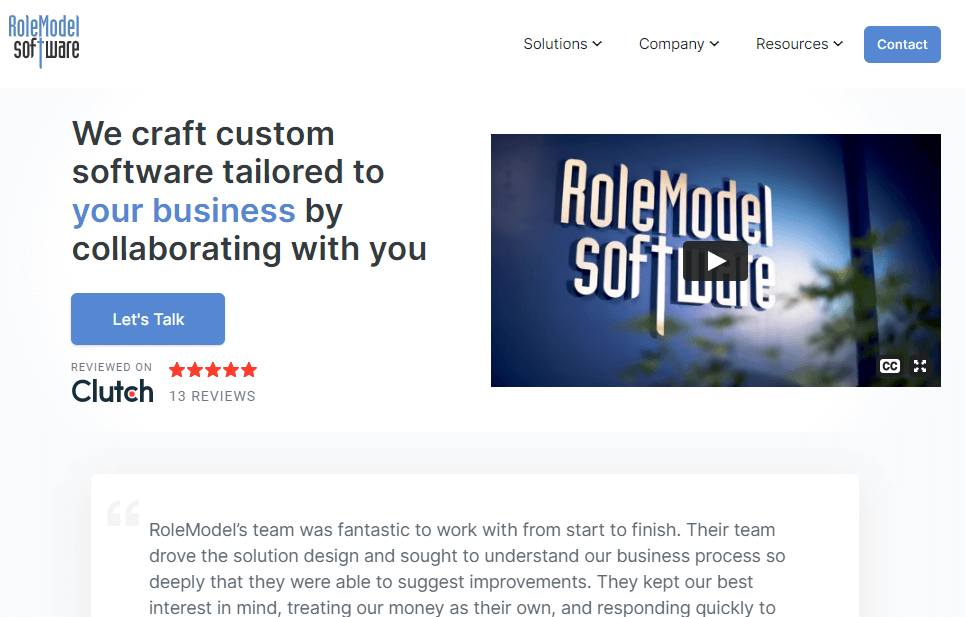 REFERENCE RATING
CLUTCH RATING: 5.0 (15 verified reviews)
GENERAL INFORMATION
EMPLOYEES: 10–49 people
AVERAGE HOURLY RATE: $150–$199
MINIMAL PROJECT SIZE: $5,000+
LOCATION: Holly Springs, North Carolina, USA
ESTABLISHED: 1997
Imaginary Cloud
AppDrawn offers you a chance to "speak to UK-based experts". Just like the number six on this list, they are in the third-lowest price tier among developers headquartered in the UK. That's likely due to the fact they are also present in Spain.
The company boasts 23 years in business, although they only have seven reviews on Clutch. What's interesting about it is an extremely diverse industry focus: the developer has allocated it equally across ten industries.
You would expect a company with such a long track record to have big client names in their belt. But they only mention one: Imagine Property Group. That's unsurprising, though, given that large enterprises often ask their vendors not to disclose their relationships. And here we're speaking from experience.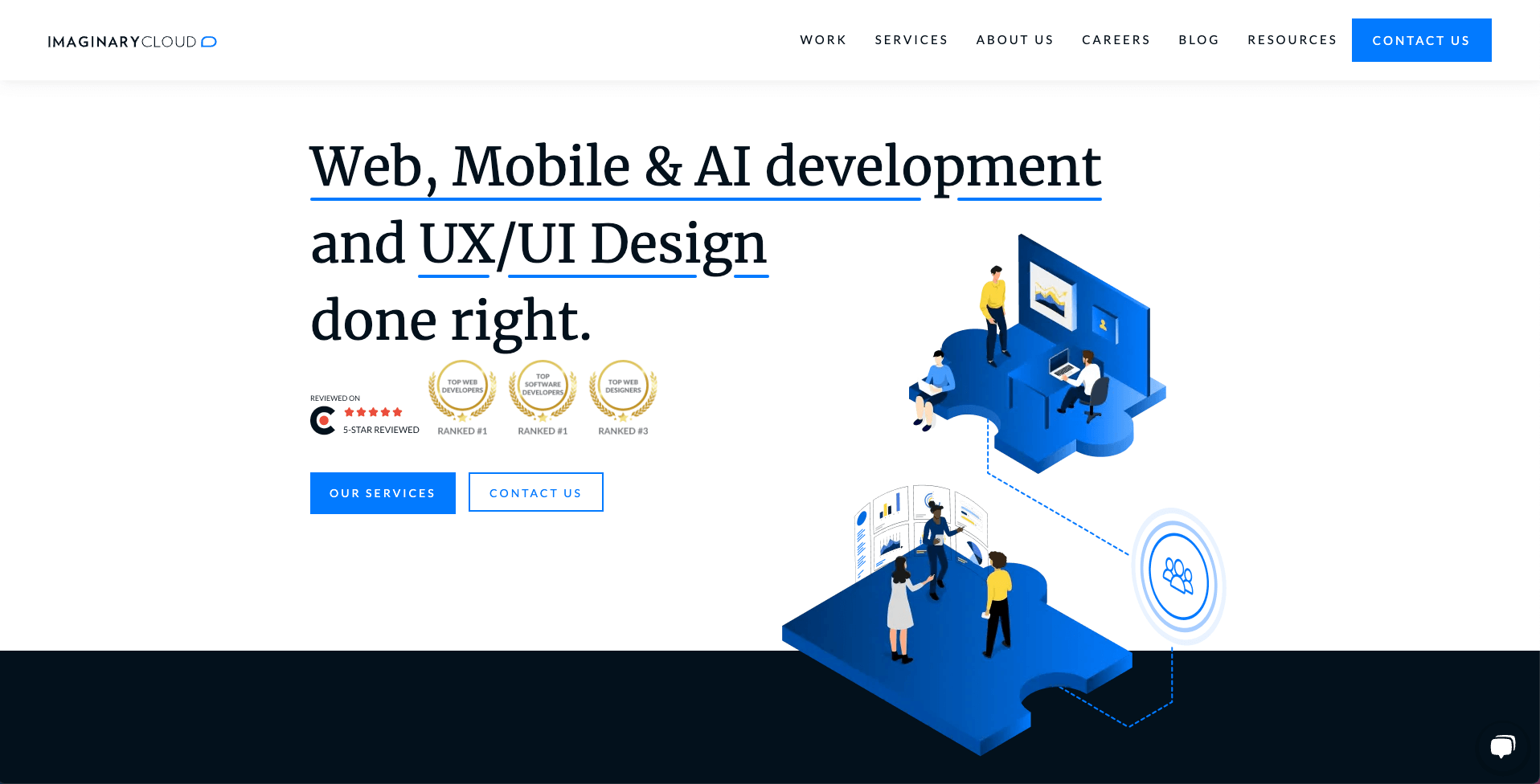 REFERENCE RATING
CLUTCH RATING: 5.0 (17 verified reviews)
GENERAL INFORMATION
EMPLOYEES: 10–49 people
AVERAGE HOURLY RATE: $50–$99
MINIMAL PROJECT SIZE: $10,000+
LOCATION: Watford, United Kingdom
ESTABLISHED: 1999
Entrision
This developer from the USA hasn't hit this top ten before. And it's another company with a diverse industry focus allocated equally across five industries.
Overall, there's not much to say about Entrision. We couldn't find client names that would ring a bell or media write ups or features. Seven reviewers gave them five-star ratings, pointing out their professionalism, trustworthiness and responsiveness.
Entrision is one price tier below what's commonly offered by US-based developers on Clutch.

REFERENCE RATING
CLUTCH RATING: 5.0 (14 verified reviews)
GENERAL INFORMATION
EMPLOYEES: 10–49 people
AVERAGE HOURLY RATE: $100–$149
MINIMAL PROJECT SIZE: $25,000+
LOCATION: Milwaukee, WI
ESTABLISHED: 2012
eEngine Software House
eEngine Software House first entered this rating on our beginning-of-the-year check. Since then, they have fallen six positions. Back then, we noticed this Polish developer hadn't updated their Clutch profile description for quite some time. That hasn't changed.
About half of the company's industry focus is on software that's used for medical purposes or by medical organizations. Interestingly, none of the published reviews is from a company operating in this field.
You will pay a bit more than the average Eastern European hourly rate if you decide to work with eEngine Software House. However, one of the reviewers mentioned "fair prices" and "quality work" in the same sentence.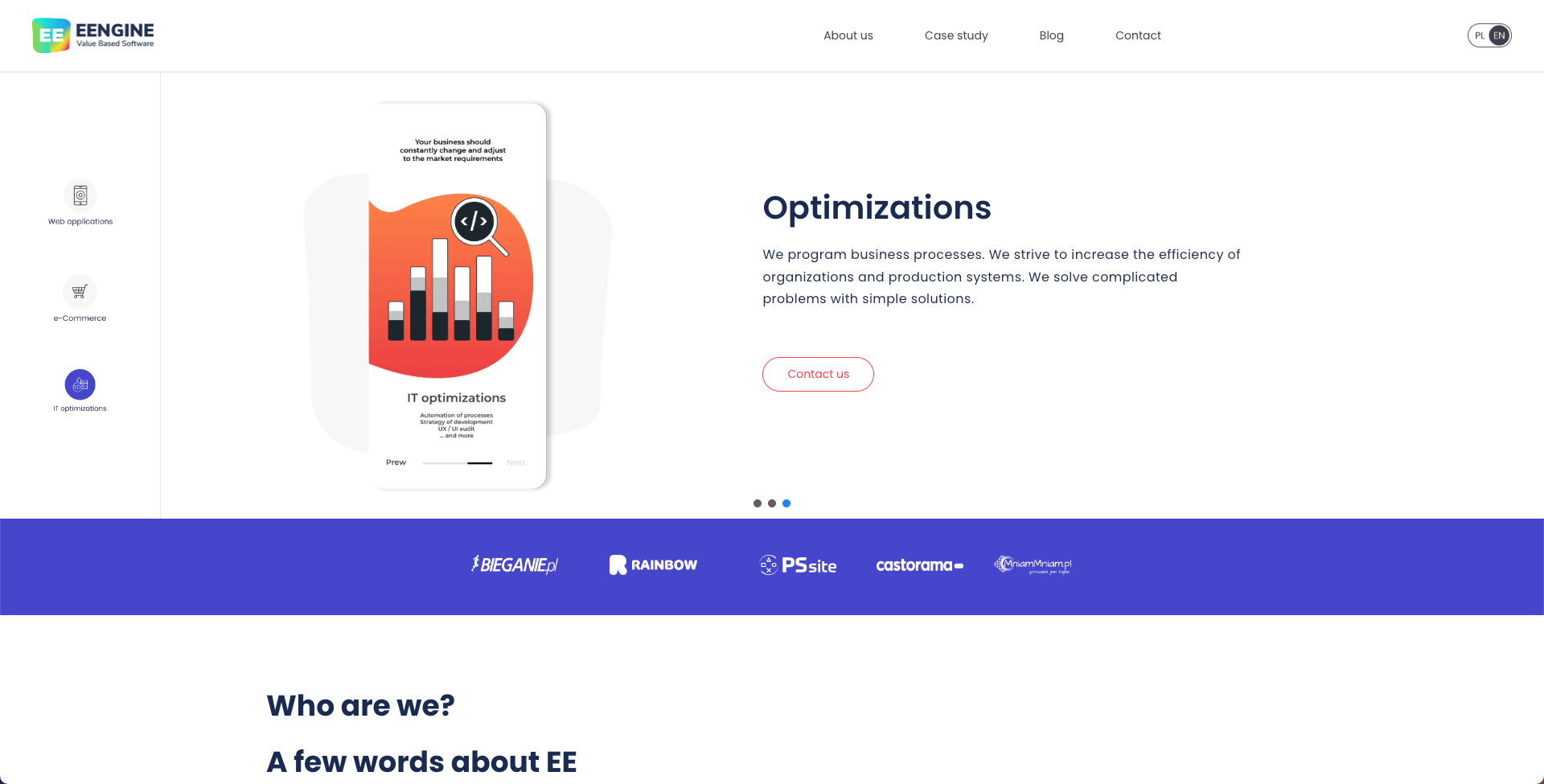 REFERENCE RATING
CLUTCH RATING: 5.0 (4 verified reviews)
GENERAL INFORMATION
EMPLOYEES: 10–49 people
AVERAGE HOURLY RATE: $50–$99
MINIMAL PROJECT SIZE: $75,000+
LOCATION: Aleksandrów Łódzki, Poland 
ESTABLISHED: 2008
ShakaCode
The first (and last) time we had added ShakaCode was in 2020. Now they're back and at the same place.
ShakaCode was founded by Justin Gordon, who's no less than the creator of Ruby on Rails. And that's an interesting point, as Ruby on Rails only accounts for 45% of the company's use of frameworks, where 45% is allocated to React.js and the remaining 10% is reserved for React Native.
This Hawaii-based developer used to focus on clients from advertising and marketing, hospitality and leisure, and real estate. Since then, they've added retail and eCommerce to their list of sector preferences. And that's pretty much all the changes made to their profile since our last check.
ShakaCode offers an hourly rate that is one step below the regular US tier.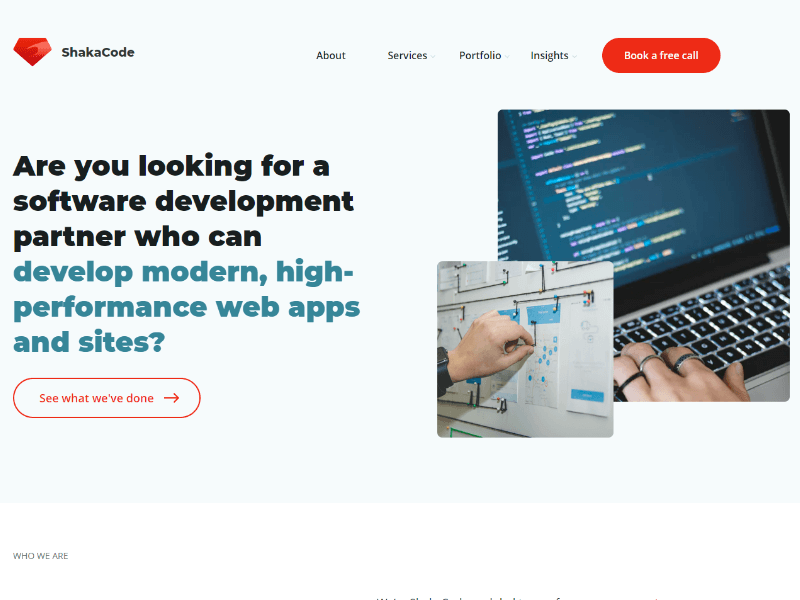 REFERENCE RATING
CLUTCH RATING: 5.0 (12 verified reviews)
GENERAL INFORMATION
EMPLOYEES: 10–49 people
AVERAGE HOURLY RATE: $100–$149
MINIMAL PROJECT SIZE: $1,000+
LOCATION: Paia, Hawaii, USA
ESTABLISHED: 2011
Top-Rated Ruby on Rails Developers per Country
You may be curious to check out review ratings for Ruby on Rails development companies for each country. But here's the catch: when you filter developers on Clutch by country, you get a list of developers based on the location they've specified themselves. And this doesn't always correspond with reality.
For instance, a company offering hourly rates below $25 may position itself as a USA-registered enterprise. But when you visit their website, you find a landing page written in English that reads far from native.
We applied country filters and took a close look at the results. Here's what we've found about Ruby on Rails development hourly rates per country:
| | | | | | |
| --- | --- | --- | --- | --- | --- |
| USA | UK | Germany | Poland | Ukraine | India |
| 50–300+ | 50–300+ | 50–149 | 25–149 | 25–149 | 25–199 |
Prying into the top-tens for all six countries would result in an extremely long list. Instead, we looked at the USA and the UK as the two most competitive markets, and Poland as our new home country.
Top 10 RoR Companies in the USA
Clutch features 475 developers who claimed the United States as their home country. We had to skip one company from the original list because they specialize in outsourcing software development to other countries
1. RoleModel Software
We've already mentioned this company. Number one in the US, they also made it to the global list.
2. Entrision
Entrision is another US-based company that hit both lists.
3. Square Mill Labs
This developer boasts having worked with a diverse range of clients such as Fortune 500 companies, small startups, political campaigns and healthcare providers.
4. AE Studio
AE Studio's clients include household names like Samsung, Berkshire Hathaway, Walmart and others. The developer offers collaboration where they either act as a CTO or integrate with the client's team.
5. MojoTech
Founded in 2008, this company has offices in three American States. Among their clients you will find Aetna, Dow Jones, Under Armour and several other names you might have heard.
6. ANTLR Interactive
This small software development firm uses just two frameworks at the same level: Ruby on Rails and React Native.
7. The Jed Mahonis Group
The Jed Mahonis Group is a rare example of a company that uses almost exclusively Ruby on Rails as a development framework.
8. FINE
This is another US-based company with a heavy emphasis on Ruby on Rails (75%). They're also boasting a diverse range of industries they've been active in, from wine and spirits to banks and finance.
9. ByteLion
ByteLion had previously hit our global list of top Ruby on Rails development companies. Their rates of $100–$149 are below what's average for US-based companies.
10. DockYard
DockYard also used to be in our global top ten. And they definitely deserve to be mentioned as one of the best American companies, with clients like Netflix, Apple, Nasdaq and Harvard.
Top 10 RoR Companies in Poland
We found 109 Polish developers on Clutch by using the country filter. Companies seated in Poland often rely on developers from Belarus and Ukraine given the geographical proximity of those countries. And if you check the ones on our list, you'll see this trend fully present itself.
1.Droids On Roids
Droids on Roads boasts a 100% office-based team of more than 70 people. And Ruby on Rails is just one of the many technologies they offer help with for clients like Nestle, Unilever and Giphy.
2.Netguru
We've come across Netguru online many times, as they've been doing a bang up job marketing themselves. The developer's clients include Volkswagen, OLX and some other names that may ring the bell.
3.Rubyroid Labs
Yes, it's us. We relocated to Poland, our head office is now in Warsaw and we rank alongside other Polish developers. And we also have clients to be proud of, such as Mastercard, Volvo and Toyota, and startups backed by Y Combinator, Seedcamp and Capital Innovators.
4.eEngine Software House
Number nine on our international list of Ruby on Rails companies, eEngine Software House takes fourth place among Polish RoR developers.
5.SDC Labs
SDC Labs is a Polish-Ukrainian developer headquartered in Krakow. They only have two reviews so far, from 2021 and 2022, but both describe them as creative problem solvers with attention to detail.
6.Grape Up
This developer claims to focus on helping enterprises leverage artificial intelligence, machine learning and cloud native tech. And the enterprises they've worked with so far include Porsche AG, Volkswagen AG, Adidas and some other household names.
7.Codeshine
Codeshine says they belong to one of the largest IT capital groups in Poland. In addition to Ruby on Rails, they offer development services in React.js, Laravel and React Native.
8.RIOT
This developer specializes in a plethora of technologies with an emphasis on Ruby on Rails and Laravel. They also put strategists, designers and developers together as part of their approach.
9.Altalogy
Altalogy calls themselves "your startup engineer partner". And although they are using Ruby on Rails, it's not their main technology.
10.HTD Health
As the name suggests, РЕВ health specializes in technology related to healthcare. And their portfolio reflects that, with clients like Boston Children's Hospital, Dock Health, Nutrimedy and other self-describing names.
Top 10 RoR Companies in UK
Compared to the US and Poland, UK-based companies are relatively rare on Clutch: we could only find 95 profiles. Moreover, we had to skip 15 companies because they only had some representation in the UK at best.
1. AppDrawn Software Development
Number seven in the international list, AppDrawn Software Development is a leading Ruby on Rails development company in the UK.
2. By the Scruff
Interestingly, this small team made it to this list even though they specialize in developing WordPress websites. By the Scruff has just one review, but it's an all-star one.
3. Rigorous Digital
Rigorous Digital is another WordPress developer who made it to the top Ruby on Rails companies in the UK.
4. Marino Software
This firm positions itself as Ireland's largest independent mobile software consultancy. And Ruby on Rails is the sole technology they've specified in the respective field of their profile.
5. Digital Dom
After studying Digital Dom, we decided to include them into this list, even though they claim to have been increasingly nearshoring development to Pоland and Romania. Ruby on Rails is one of several technologies in their stack.
6. Pixated
A small London-based studio, Pixelated has worked with companies like Tesco, the Guardian and BBC Good Food. According to their industry focus, they're using Ruby on Rails on par with WordPress.
7. Fourmeta
Fourmeta describe themselves as a full-cycle digital agency. In their colorful tech stack, Ruby on Rails only accounts for 10%. Fourmeta is not in the lowest price tier for the UK, but it seems they've been outsourcing their jobs to some extent.
8. Purr Digital
Purr Digital is another company that combines WordPress with Ruby on Rails in their services. They cater to a wide range of industries, according to the industry focus section of their profile.
9. Pocketworks
This developer uses Ruby on Rails alongside Flutter, React Native, React.js and Vue.js to "help ambitious leaders streamline their customer experience".
10. Empire Elements
Empire Elements focus on helping small businesses and startups bring their ideas to life to "disrupt their industry". With 17 reviews, their rating is 4.8, which indicates that clients definitely think there is room for improvement.
Ready to Tap the Top Ruby on Rails Experts?
This list of options draws on just one source. We tried to outline the most important facts about the top Ruby on Rails experts according to reviews to save you time. But do check out other developers on Clutch and sources you trust, and always do your research beyond the information provided in those sources.
Here's an ultimate tip: if you want to save even more time, contact Rubyroid Labs for a free quote. Tap into the expertise in Ruby on Rails we've been honing since 2013, and bring your idea to life in 2022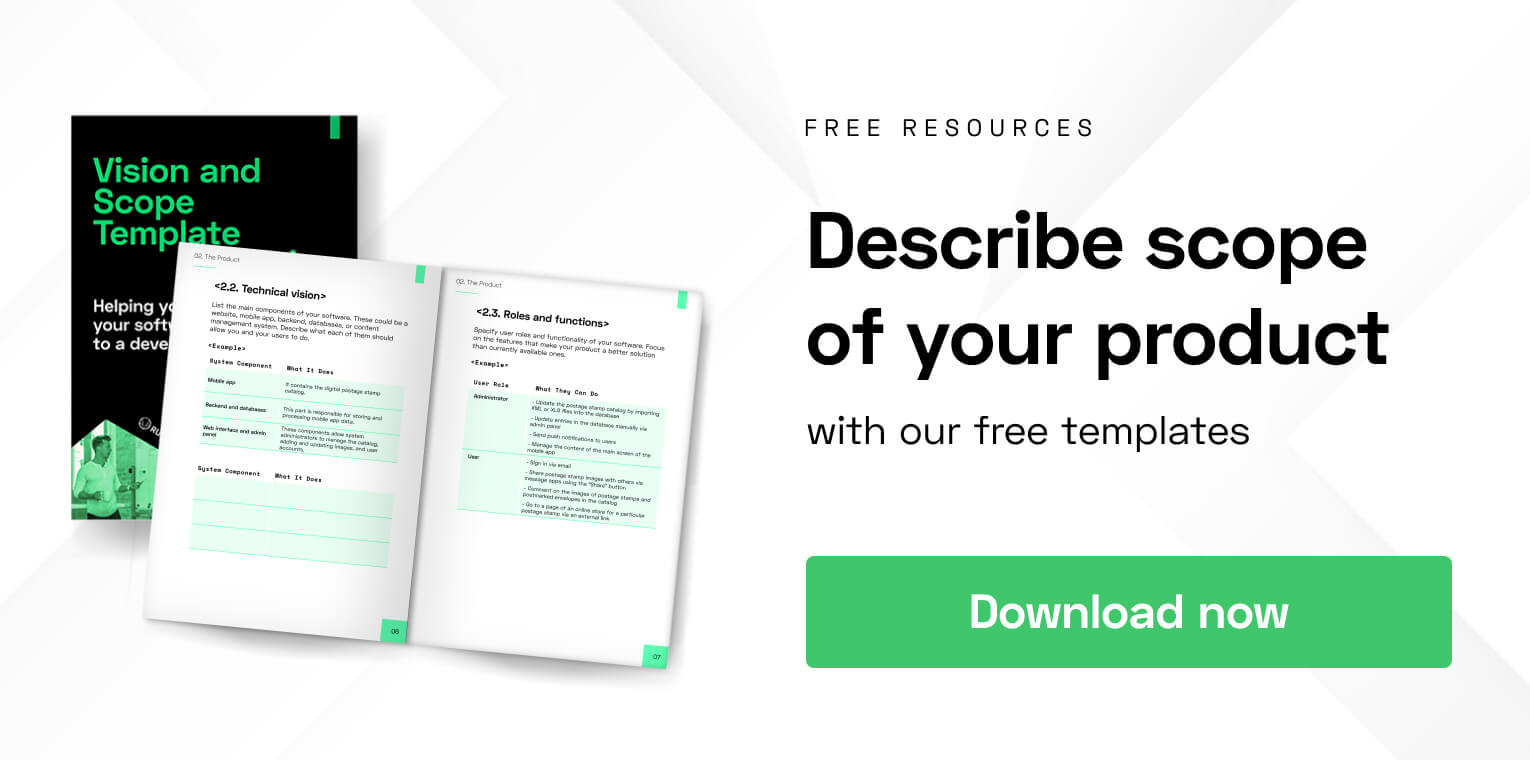 We are sorry that this post was not useful for you!
Let us improve this post!
Tell us how we can improve this post?