We continue sharing with you big and small projects developed with the help of Rubyroid Labs. This time we will cover a small child of ours, created completely by our Team. It is a gamer service Dotapusher, designer specifically for true fans of Dota Video Game.
About Project:
Here, in Rubyroid Labs, we love everything connected with games.
So we decided to create a platform for Dota Teams and their Fans and call it Dotapusher. The aim of the platform is to provide fans with ability to financially support their favorite Teams and Teams feel the devotion of the people, who like what they do.
The website works pretty easy. There's a list of upcoming Battles, User selects the Team he wants to support and sends some funds to its account. In case the Team wins, it receives the funds, else they are returned to the User. This way the Team has even more motivation to play well.
And here's the list of technologies used for Dotapusher:
Ruby on Rails,
PostgreSQL,
AngularJS,
Redis,
MongoDB,
SASS,
Cofeescript,
Stripe
Can't wait to see how Dotapusher looks like? Have a look at top functionality of the platform.
1. Select a Team to Support
2. Select Payment Amount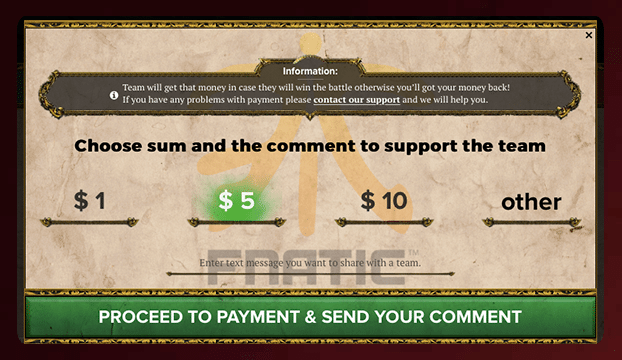 3. Make the Payment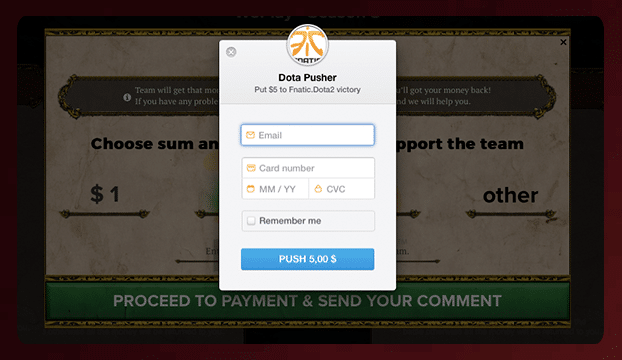 4. Watch Battle Stream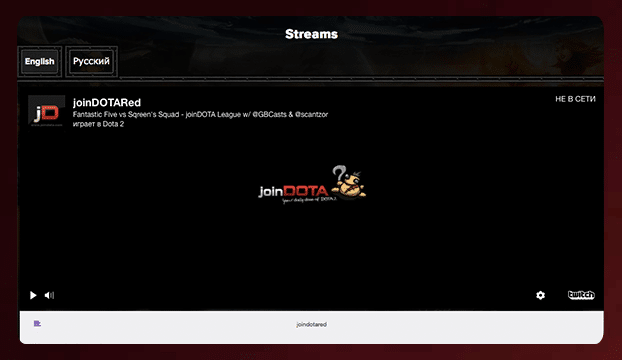 5. Check Battle Results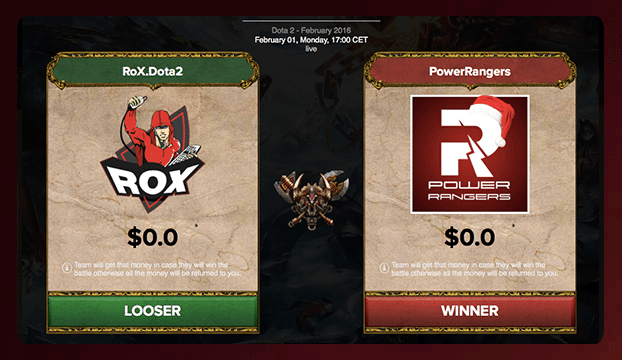 Summary:
Though the platform looks pretty simple, we totally loved working on it and helping Dota Community become stronger. Want to create a game service? We can help you!
We are sorry that this post was not useful for you!
Let us improve this post!
Tell us how we can improve this post?