Ruby Conf BY 2017 is happening this weekend. To spice things up and get ready for the event, we suggest you joining the game organized specifically for Conference participants.
One of the greatest events of Belarus Ruby World – Ruby Conf BY 2017 will take place this weekend on April 2, 2017. Tickets are already on sale and everybody here is just in anticipation of great lectures and even greater networking.
While we are waiting for the event, Rubyroid Labs Team decided, it is a good idea to create an easy game for true lovers of Ruby world.
Rules are as simple as that: you will be offered a number of pull request from the popular ruby-gem for review. You have 30 seconds to study each of it and tell, whether this commit was Merged or Rejected.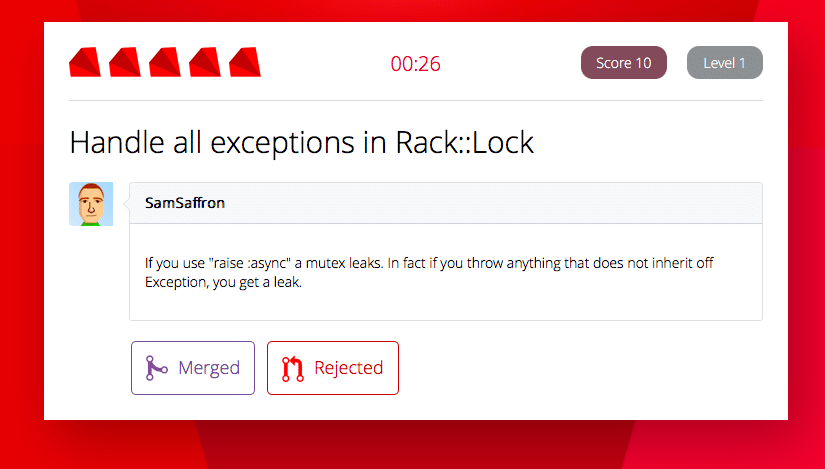 Every correct answer gives you some points, which you will need to get to the next level. You've got 5 lives, which means that you can make 5 mistakes. The winner will get a free ticket to the conference. Top-5 will be awarded with a nice Ruby T-shirt. The game will end at 2017-03-31 23:00:00 UTC.
This game is not only a great time killer but also a perfect reminder of how fun development can be. Will you be able to guess all tasks right? Try yourself out now and join a fancy leaderboard!
SaveSave
SaveSave
SaveSave
SaveSave
We are sorry that this post was not useful for you!
Let us improve this post!
Tell us how we can improve this post?