Do you want to launch your own beauty eCommerce store? Here's what you need to know.
The era of lockdowns is still far from over. The coronavirus keeps mutating and vaccination rates across the world remain low. And even though people might not be able to go out as much as they used to, they still see each other via video. This means that men and women around the world will still want to shine and use beauty products.
At the same time, the pandemic has changed our habits and expectations. We're now used to shopping online, and eCommerce has made a giant leap toward digitizing the offline shopping experience. We now have higher, more specific expectations of online retailers. And this refers to the beauty industry as much as any other.
So, if you want to develop your own beauty eCommerce site or app, you need to know what people expect from it. And you should also figure out how to make it stand out from the ever-expanding crowd of online retailers.
Contents
Rubyroid Labs has developed software for startups backed by accelerators like YCombinator, Seedcamp and Capital Innovators. With our help on the technical side, they have been able to raise total funds exceeding $500 million. If you're looking for a developer to power your success or a consultation, contact us right away.
We have helped several beauty shops bring their vision to life and refine it. Doing so has been an educational experience we want to share, providing you with a starting point on your entrepreneurial journey. If you're wondering how to develop an online beauty store, you've come to the right place.
Narrow Down Your Killer Features
There are hundreds of online beauty retailers and platforms out there. This means you need to find your unique selling proposition or features that set your online store apart from the rest. A monobrand company can use the brand itself as its key feature, while multibrand marketplaces need to be really creative.

A feature like that could be AI-assisted selection of products based on the answers people provide through a consumer questionnaire. Or you could ask your audience what kinds of products they would love and what problems they would like to solve using cosmetics.
That is exactly what one of the stores Rubyroid Labs helped build does. They invite the community to suggest product ideas and vote for those suggestions. The company then manufactures the products that won the popular vote and brings them to the storefront.
Our other client, Yelz, has a different approach. They challenged us to build a smart module allowing customers to pick products based on a survey about their face, body, skin and hair specifics.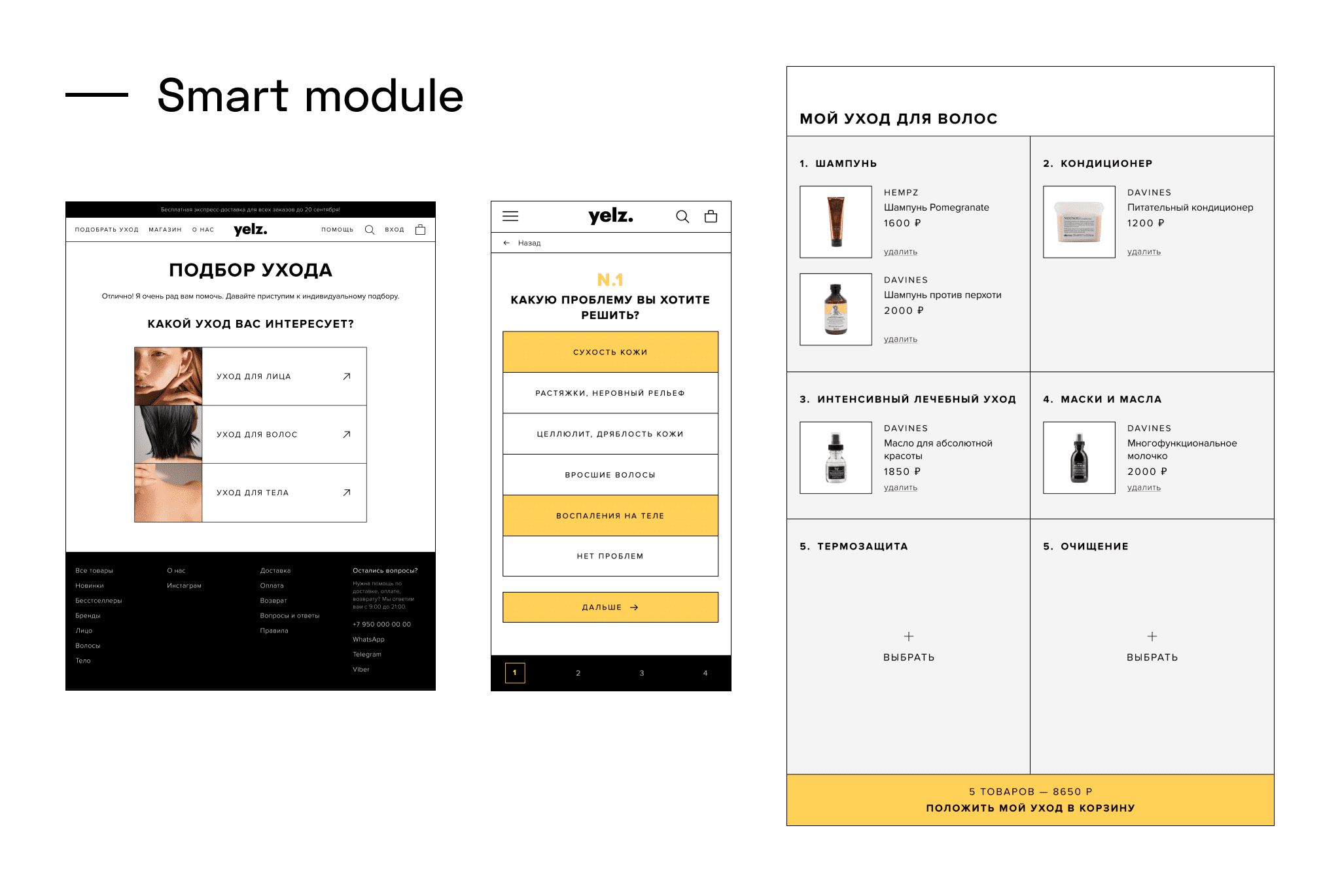 Start with Product Discovery
Once you have narrowed down your top-tier features, you'll need to outline your minimum viable product (MVP). And by outlining we mean more than a brief description. You'll need to conduct product discovery to fill all possible gaps in your vision.
A typical discovery process would involve the following steps:
1. Documenting the project.
Project documentation includes user stories, the list of features and the set of priorities to stick to.
2. Creating a prototype.
A designer creates interactive wireframes to give your vision a physical shape.
3. Identifying which technology to use.
At this point, you'll know which features your product should include, what it should look like and how it should work. This will help choose the right digital technologies for your beauty eCommerce store.
4. Estimating costs.
Finally, once you have a bigger picture, you can estimate how much time, what technical expertise and how many people it will take to develop your online beauty store. Based on that, you'll be able to come up with cost estimates.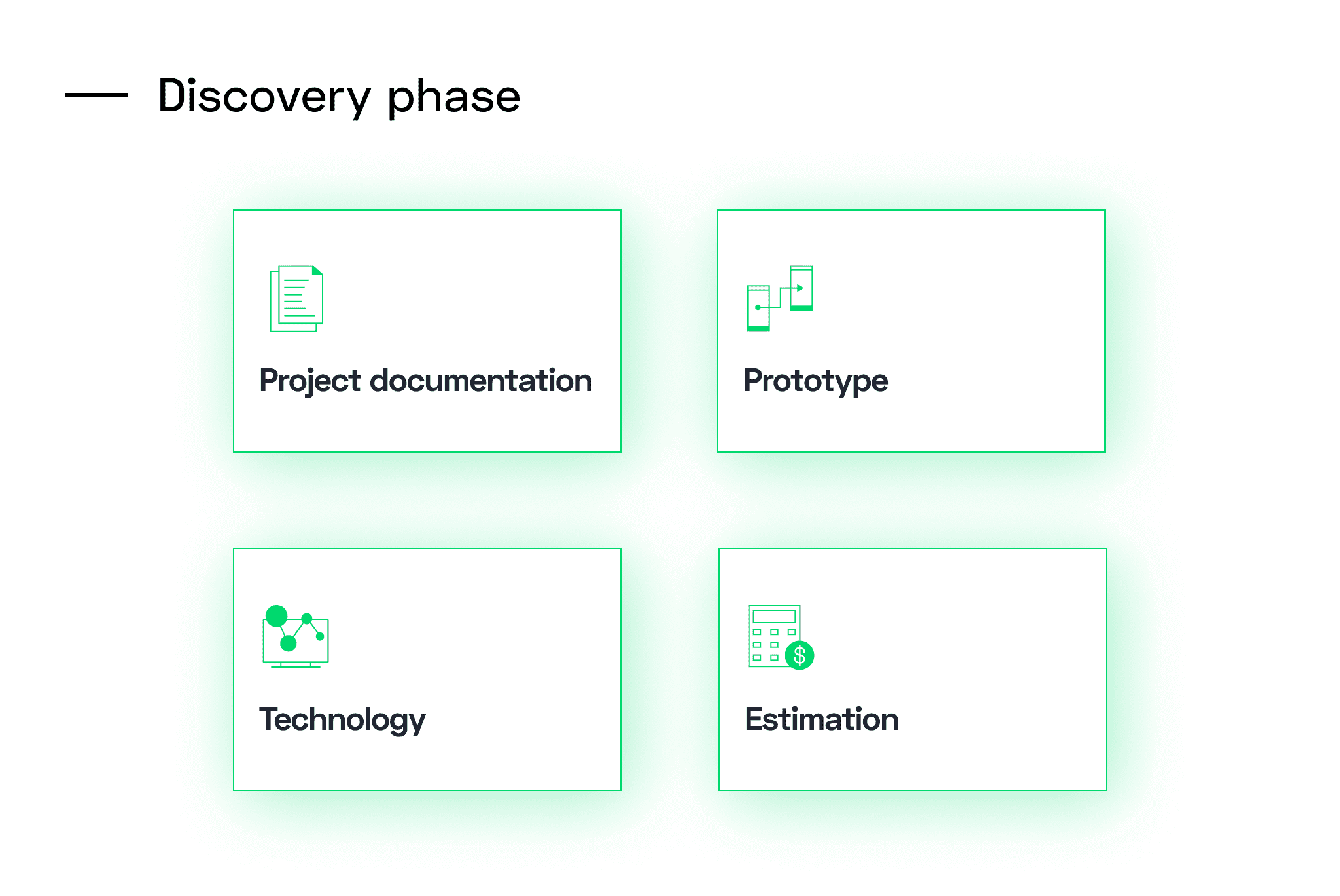 You can conduct product discovery yourself or hire a company to do that for you. Rubyroid Labs has a framework proven to discover the best way toward developing an MVP, so don't hesitate to contact us for help if you feel like you're lacking expertise. We can take the idea, analyze it and suggest how to proceed further.
Outline the Essential Functionality
During the discovery phase, you'll have built a list of key features and set priorities. To improve your eCommerce website usability, make sure you have included the following:
Signing up/in directly and via social platforms.
Social logins make it easier for users to engage with your store and allow you to track the actual user journey more accurately. This will help you create a highly personalized user experience, which has already become one of the beauty eCommerce trends.
Ensure that you have made navigation through the catalog as easy as possible. Search and filters are the features you need here.
People often abandon carts because they couldn't find a suitable payment option. The best solution is to use aggregators (e.g. Braintree), as they enable payments via multiple services at once.
Consider Third-Party Services
Every website and every app uses third-party services. This could be a social login, share buttons or similar features. You need to determine which ones are crucial for your product.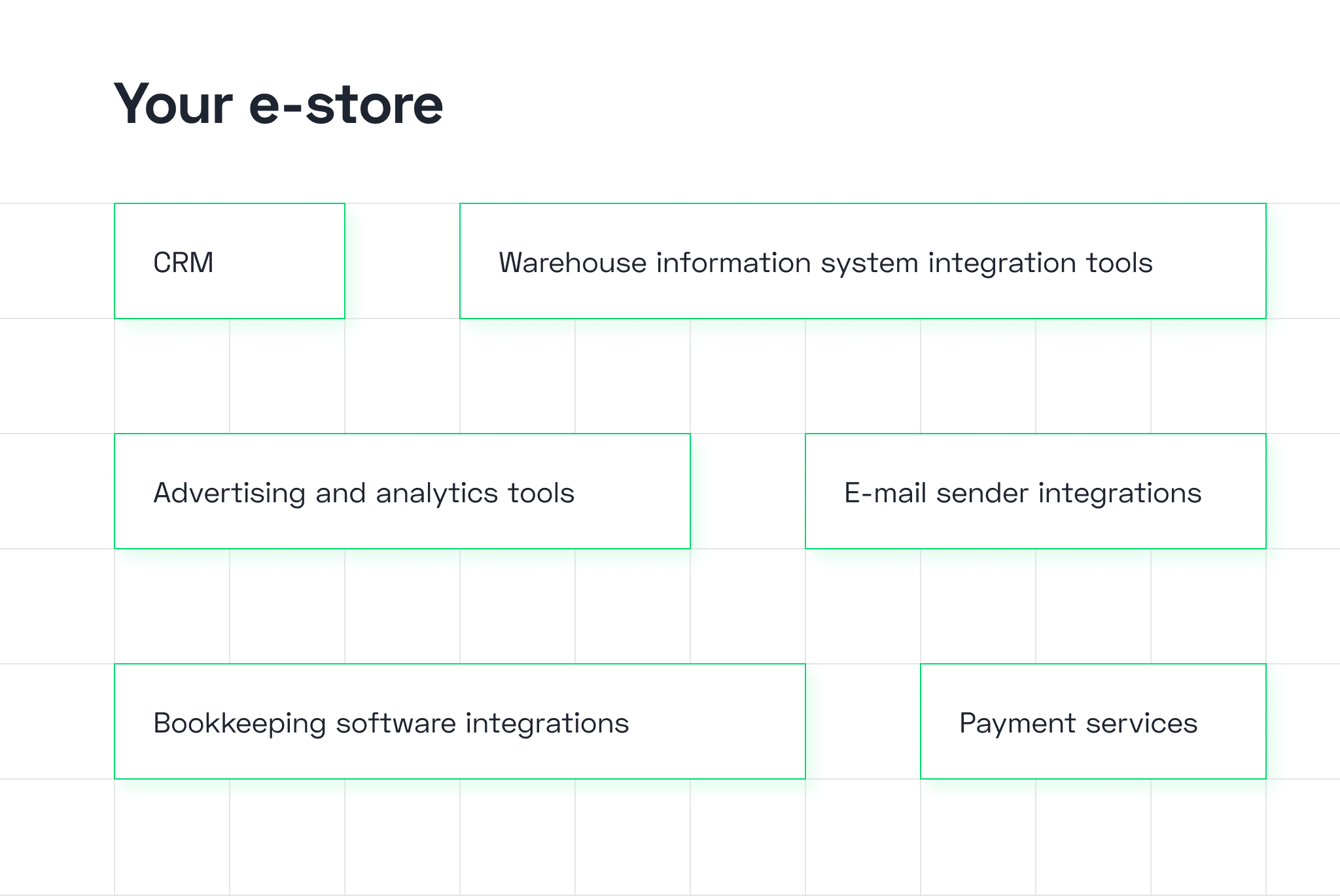 Speaking of cosmetics eCommerce, you'll probably need:
A CRM (custom-built or preset)

Warehouse

information

system integration tools (e.g. ShipWorks)

Bookkeeping software integrations (e.g. QuickBooks)

Advertising and analytics

tools

(e.g. Facebook's Ads Manager, Google Tag Manager)

Email sender integrations (e.g. Mailchimp, Klaviyo)

Payment services (e.g. Stripe, Apple Pay, Amazon Pay, PayPal, Bepaid)
Since 2013, Rubyroid Labs have probably integrated all possible services with our software built for clients. So, if you're unsure which ones would be useful in your case, our developers will suggest the best options. We'll also guide you through the entire development process for your product from A to Z. Write to us to learn more.
Build a Customer Community
The best way to engage an audience is by inviting people to discuss your products and related issues. And beauty customers are usually willing to accept an invitation like that.
Create a blog or forum on your store's site or as a separate platform. This will allow you to keep in touch with your customer base, attract new leads and educate your audience about your products.
Reviews can also serve the purpose of community building. They enable shoppers to rate products, upload images and comment.
Create a Loyalty Program
Finally, to keep people coming back to buy from you, you need to offer them a lucrative customer loyalty program.
Programs like these typically draw upon loyalty tiers where levels are attributed to a customer's buying activity. The higher the level attained, the bigger the discounts that become available.
Some companies also introduce store credit points, an internal currency that people can use to buy products from them.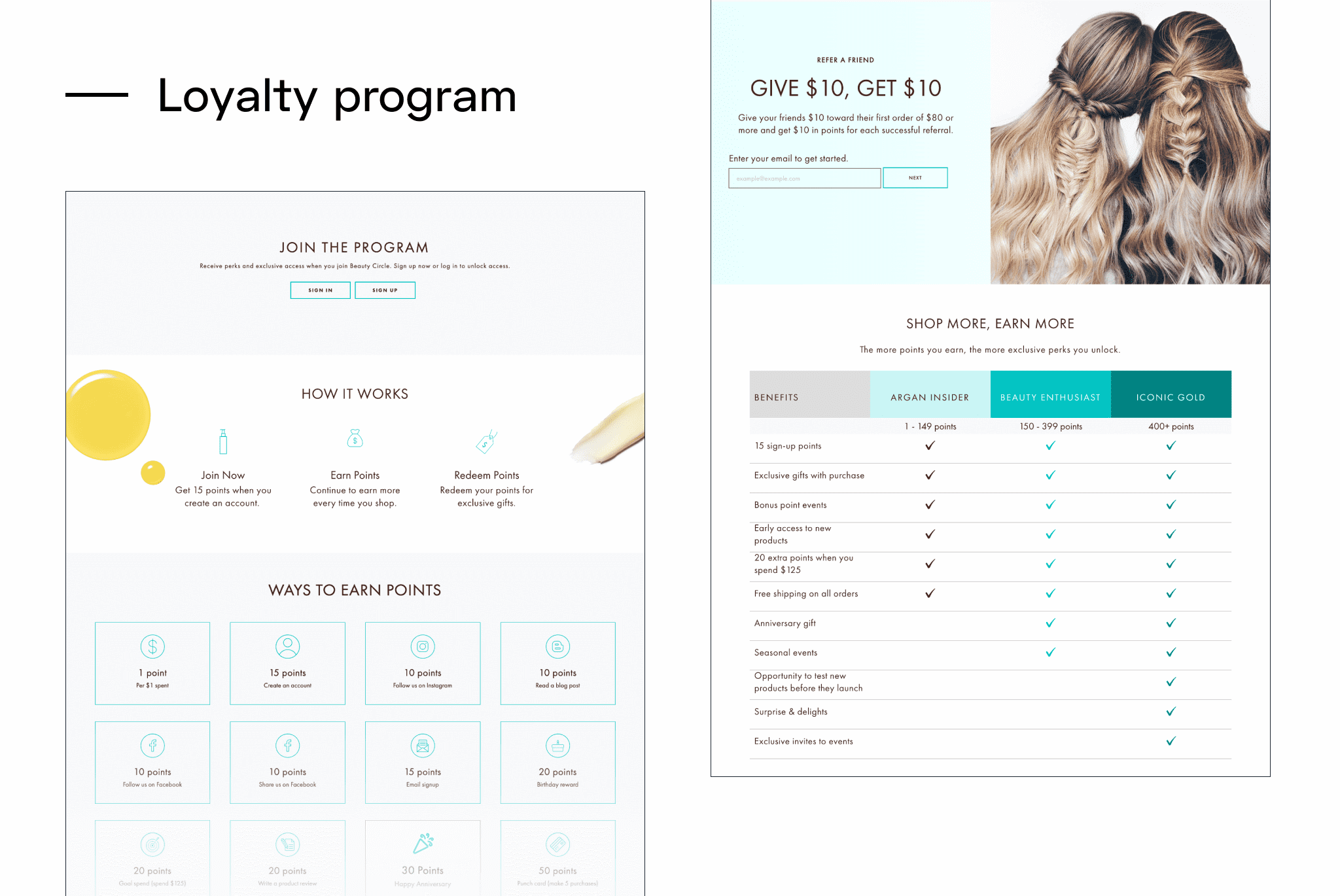 And don't forget about referral benefits. Word of mouth can do more than anything else to help grow your customer base.
You can build a loyalty program that includes all of those options. Just try to not make it too complex, so people don't get lost in the opportunities available to them.
Ready to Kick Off Your
Beauty Store Development
?
As you can see, beauty store development isn't much different from building many other eCommerce stores. It all boils down to six points:
Find what can make your store unique.

Formalize your vision through discovery.

List the vital features of your software.

Leverage third-party services through integration.

Build a community around your platform.

Set up a customer loyalty program.
Of course, this article doesn't go into technical detail. Instead, it is aimed to help form a framework in your head and show you how to move forward.
Technology may not be your area of expertise, but you can use our help. Rubyroid Labs has been developing web and mobile software since 2013. We can help you figure out what technology to use and how to plan the development. Write to us.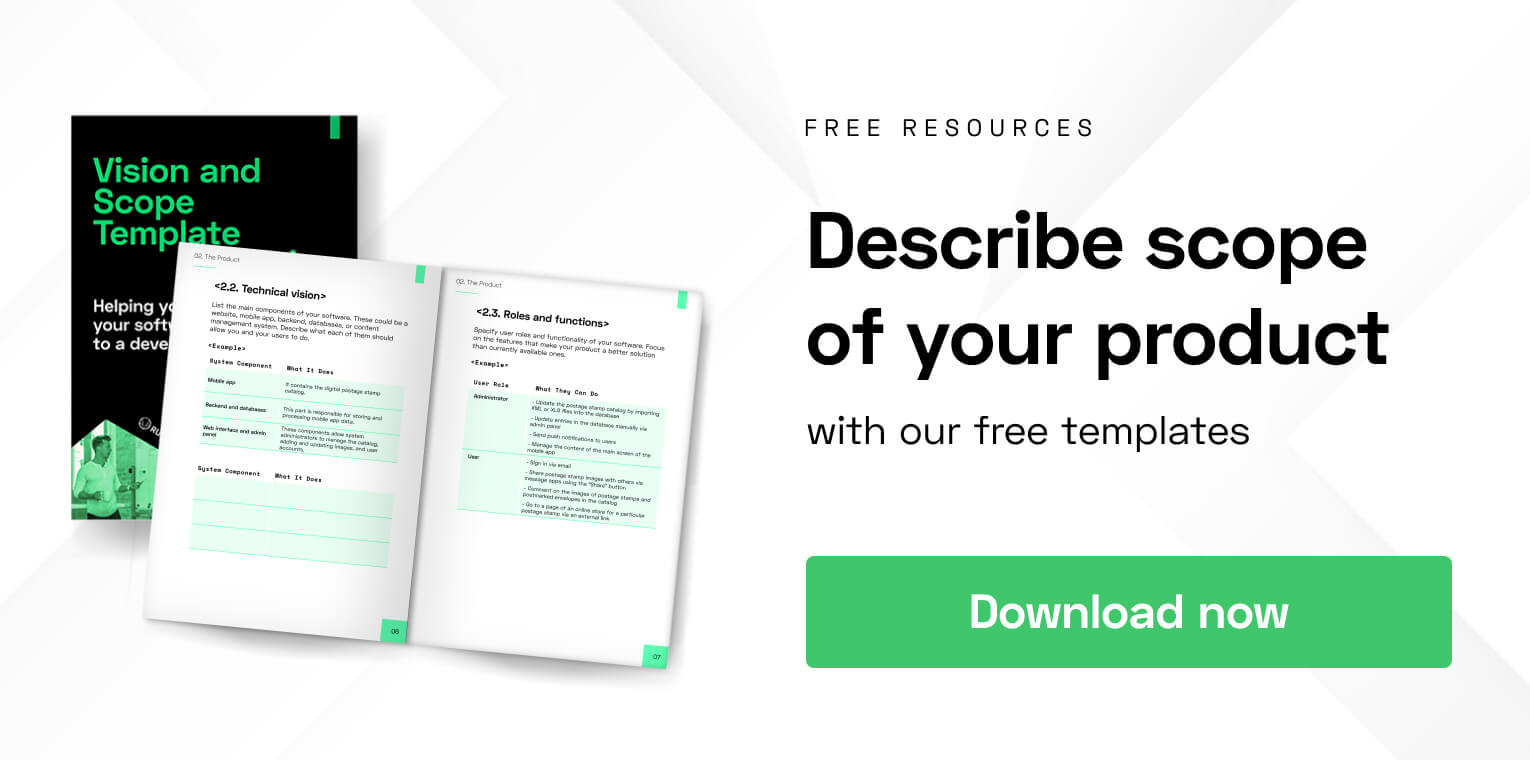 We are sorry that this post was not useful for you!
Let us improve this post!
Tell us how we can improve this post?