Today, you will hardly find a business that does not employ a CRM to a certain degree, and real estate is no exception. In this industry, the CRM adoption rate exceeds 70%. The market offers a range of out-of-the-box solutions, most of which are good enough to satisfy the needs of an average real estate company. However, if you want to unlock the true potential of your business and gain a competitive edge, average solutions simply won't cut it.
The real magic happens when a custom CRM is developed from scratch based on the needs, requirements, and specifics of your company. Properly integrating it into your workflow will reap substantial benefits, transforming the way you do business.
This article highlights some of the most prominent benefits available by customizing CRMs for realtors.
1. Get the Most Out of Your Client Relations
You know your business better than anyone else, including the developers behind out-of-the-box solutions. This is why you should be fully in charge of priorities regarding data to get the most out of your client relations. A custom CRM provides a detailed picture of each client and each property with highest-priority features on top — as set by you.
This immediately helps designate the differences between clients: There are the happy ones from the past who might purchase property from you again if followed up on a regular basis, current clients seeking attention for their immediate needs, and the prospectives out there that your team never seems to have time to profile and handle correctly.
Real estate agents often get bogged with routine, ongoing tasks. Communications with clients typically fail to factor in interaction history and important details, especially when lawyers, insurers, and other parties are involved. As a result, the true value of your client base remains undiscovered.
When tailored to your own unique business model, a custom real estate CRM can help you streamline client relations. Order documentation, forms, contacts, property, track records and client lists exist in one place, regardless of their original format, providing your agents with around-the-clock access from any device.
By quickly and accurately identifying your clients' needs, matching them with their dream homes, and promptly assigning agents with the proper skills and resources, you will ensure a highly personalized client experience that translates into revenue. With that being said, no preset solution can beat a custom CRM on the personalization level.
2. Cut Operational Costs through Automation
Every business operation can be measured in man hours. Whether it's paperwork, database management, or calculation of commissions and taxes, most of these tasks are mundane activities that normal CRMs are built to reduce.
However, every real estate company has its own specifics managing its property hub, client lists, and human resources. When implementing an off-the-shelf CRM, companies often have to readjust their business model to squeeze it into the limitations imposed by the software. In doing so, setbacks are all but inevitable.

You may be asking, "but what if everything works great now, why revise the entire structure for the sake of digitization?" A CRM's task, in this case, is very simple: automate the greatness you already have and focus on hitting the next level! When developing a custom CRM, you can build upon your company's proven workflows to automate them and free up your agents' time for more meaningful tasks.
3. Save Time Switching Between Third-Party Tools
In 2019, there are a lot of third-party applications out there, both industry-specific and those of wider use. These include:
G Suite to track and organize leads, events, and client interactions;

Quickbooks or Xero for accounting and invoicing;

DocuSign to send and sign documents;

Slack or MailChimp for different types of communications with clients and inside a team;

Animoto for making videos of properties;

Zillow as a real estate marketplace and database.
Preset CRMs usually integrate smoothly with popular apps. However, if you're upgrading your real estate business, you're probably leveraging less conventional tools. These could be property search engines like RealScout, real estate analytics engines like AreaPulse or property evaluation tools like LayerCake.
All of them can be easily integrated into your custom real estate CRM.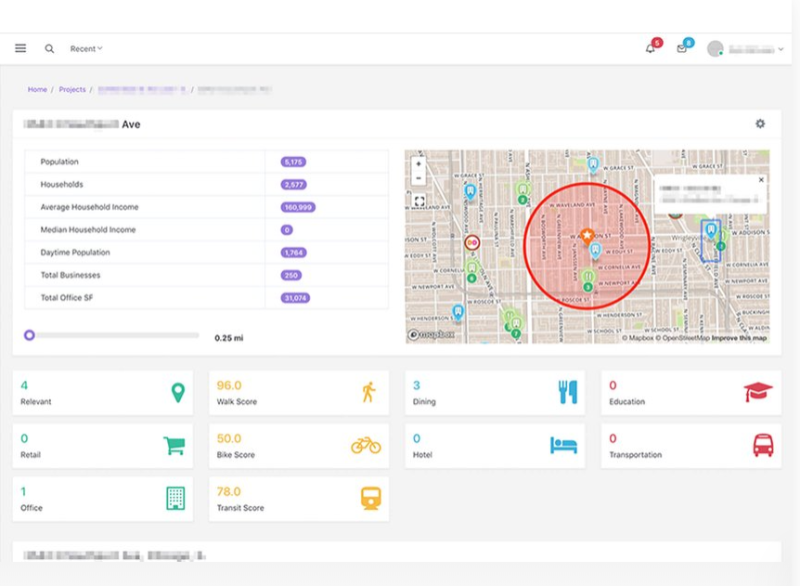 And don't forget about cutting-edge solutions picking up steam with the industry, such as VR/AR tours, as well as whatever might emerge this year or next. While your competitors are waiting for product teams behind their off-the-shelf CRMs to connect them with new tools, your dedicated development crew can do that for you immediately upon request.
4. Make Informed Decisions with In-Depth Analytics
Trusting your gut might have been a good way of addressing challenges in the past — until big data came along. While analytics present a major selling point for CRM software, off-the-shelf solutions offer a generic approach to them that may not always be your best guide in this highly idiosyncratic field.
In contrast, with a personalized solution, analytics from your custom CRM are built upon your specific priorities and tailored to your vision. By tapping into the relevant big data, you'll be able to make informed decisions regarding marketing strategy and sales.
For example, algorithms can calculate the real value of a property based on its condition and surroundings, or estimate the amount of time a property might spend on the market — whatever is most important for you and your company in that moment.
Predictive client analytics based on your statistics will better enable your agents to separate likely buyers from the endless stream of possible maybes out there, which is of particular value in real estate, where closing a deal can sometimes take months.
A custom real estate CRM will provide the most relevant insights, presented on a dashboard configured to suit your preferences. Robust reports based on useful, nontraditional metrics, such as the number and rating of restaurants within walking distance of the property, will give you an edge in everyday decision-making.
5. Ensure Peace of Mind for Your Clients and Yourself
Cloud-based big data is power. But it is also strongly associated with cybercrime and data breaches, both of which have been among the hottest topics discussed in recent memory. By placing sensitive client and company data on an external server, you put yourself at risk of a potential security failure.
Your clients are aware of these dangers, like being exposed to mortgage closing fraud or other scams. No measure is too preventative when it comes to the amount of money processed through real estate deals. One bit of client information stolen from your databases could be a blow to your reputation.
Out-of-the-box CRMs come with their own data security measures, but they are not flawless. Salesforce, one of the leading cloud-based solutions and often considered one of the best CRMs for real estate on the market, has suffered several major data breaches within the last few years. 
A custom CRM software solution minimizes the human risk factors by ensuring that the only people with access to the server are your service providers and yourself. You can also enable the use of data security systems you trust most, and set your own data processing rules.
Your Custom Real Estate CRM
Developing a custom CRM is more expensive than buying a popular product, but its benefits are only limited by your imagination. When properly applied, this tailor-made software easily beats the ROI of its mass-market counterparts. If you feel that your business is ready to grow, don't settle for a trade-off — go all in with a custom CRM.
We pride ourselves on building highly efficient, custom CRMs for realtors by using Ruby on Rails. With its superior flexibility and security, RoR has become the framework of choice for an increasing number of industry professionals.
Contact us now to develop a custom RoR-powered real estate CRM that will serve as an ultimate growth tool for your property business.
Rubyroid Labs is the custom CRM development company. Learn more about our services.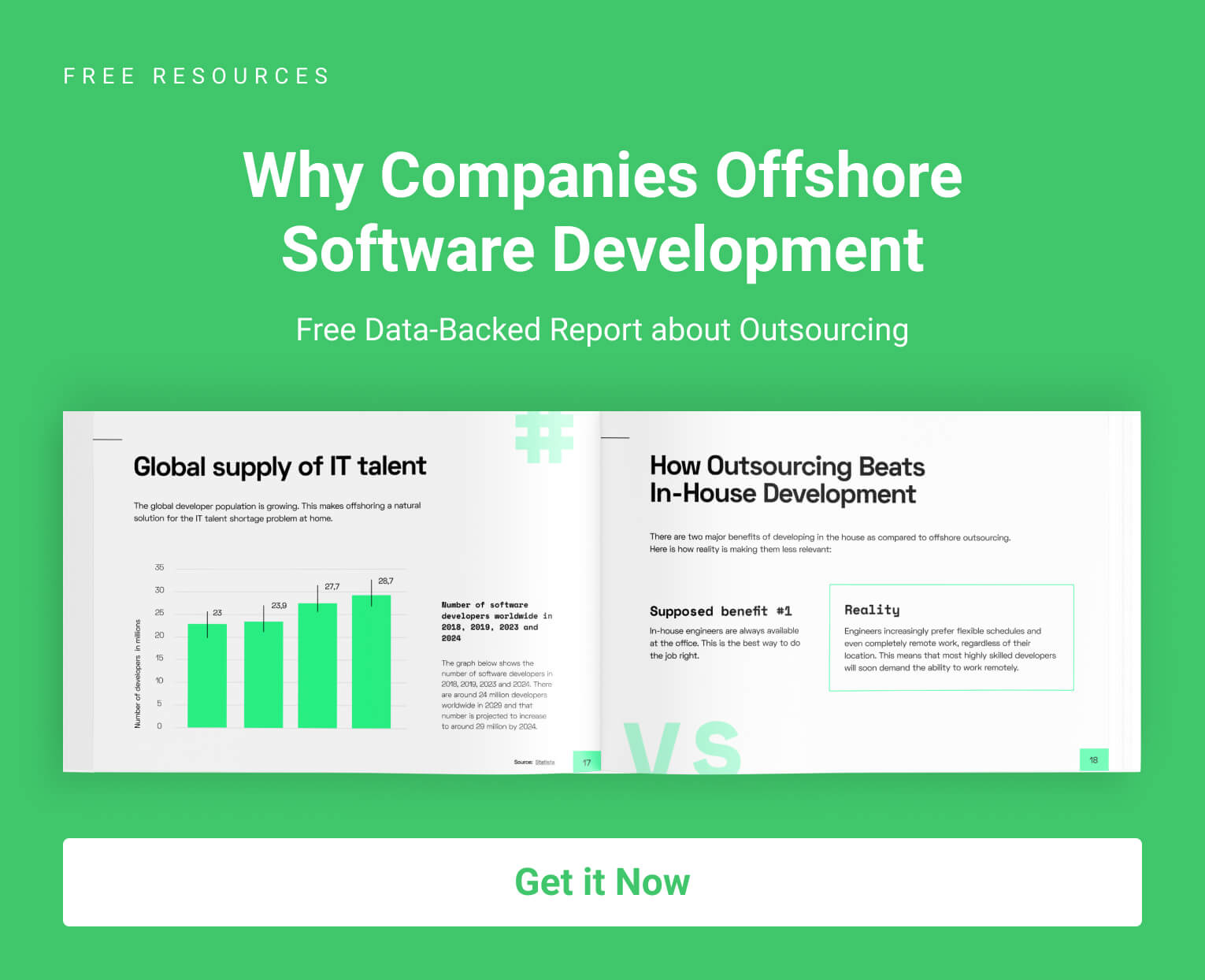 We are sorry that this post was not useful for you!
Let us improve this post!
Tell us how we can improve this post?