Technology will take a new turn in reshaping your approach to real estate marketing in 2020. It's good to be prepared.
Industries differ in how fast they adopt technologies. Take retail. These businesses are quick to tap into innovation. They shape customer expectations for the rest of the market, including real estate.
So if you want to tell the technological future of the property market, look at more progressive industries. That's what we did for this article outlining major digital marketing trends in real estate for 2020.
1. Immerse, Don't Tell
Technology has made a huge leap toward realistic visuals with augmented reality (AR) and virtual reality (VR).
According to Gartner, 100 million consumers will use AR to shop online and in store by 2020. About 46% of retailers are planning to adopt AR or VR in 2020. 

Property buyers are among those 100 million retail consumers, and you should get ready to meet their expectations. Let's see how these technologies work in your business.
Augmented reality in real estate
You go to the property, take on a VR helmet and walk around the place. Once the AR mode is activated, you see furnished rooms while, in reality, looking at the empty space. You might even have a chance to switch between interior design options.
This doesn't necessarily require a helmet, though. Your clients can download an app and view the property through their phone cameras.
Virtual reality in real estate
With VR, you don't need to go anywhere to take a virtual tour, but you should wear a helmet for a full experience. Of course, you can use a computer or mobile device, but it will be more like navigating Google Maps. Aside from that, the process is similar to using AR.
Benefits of VR and AR for the property business
Here is how AR and VR will improve business for you:
Using emotions to sell.

When a customer goes around their prospective home through a virtual tour, they form an emotional bond with the place.

Saving time.

Your clients and agents don't have to scamper from property to property to check them all out.

Selling development projects faster.

Investors can accurately estimate a property before it has been built.

Boosting remote sales.

With VR tours, you have better chances of closing a deal with a client who is miles away.

Offering the right design.

Your clients can choose the interior design at the earliest stage of the purchase.
The opportunities of using VR in real estate are not limited to those listed. Your niche and business style will offer further ideas. If you are interested in concrete use cases, you may want to check out Matterport and VR Global or develop your own software.
2. Meet Specific Needs of Each Client
Recent research by Accenture has shown that 91% of consumers prefer buying from companies that remember them and offer them the most relevant deals. What's amazing is that about 83% of consumers don't mind sharing their private data for a more personal experience.
There are several ways to use the personal touch in real estate marketing through technology:
Let your client play with their future home. Help them get attached to it through the interactive web or mobile experience.
People love to decorate their virtual dream homes — just look at the Design Home app. It has been downloaded over 46 million times and it has more than a million daily active users and 2.3 million followers on Facebook.
Create a landing page for each type of client. This will help you press all the right buttons and get to know your clients better.
Predict demand. Major US retailers are extensively using predictive analytics to identify behavioral patterns of their customers on their way to purchase. Today's audience is used to that and expects other businesses to follow suit.
You know exactly what events precede property purchase — and yet there are factors at play that are hard to capture. Predictive analytics, an artificial intelligence (AI) technique, will help you understand those factors. With that information, you will level up your advertising strategy, messaging, direct sales and customer support.

3. Improve Collaboration Between Departments
You will have access to ever more data as technologies evolve. To put this data to work, you will need to ensure that customer relations, human resources, marketing and sales are on the same page.
This is where the need for a custom CRM app becomes most apparent. This software will allow you to:
match clients with relevant specialists

use interaction history in decision-making

improve follow-ups

assess property agents by KPIs

set task priorities

cut paperwork

replicate successful cases

automate marketing across all channels.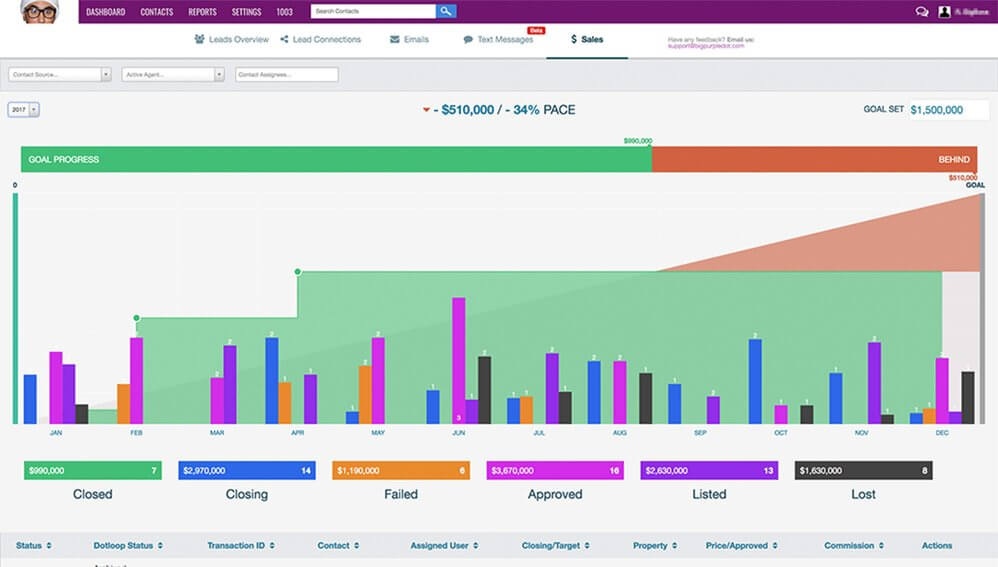 As new digital tools keep emerging, you will want to add some of them to your workflow.
You will only be able to add a tool to your off-the-shelf CRM when that tool has become popular with your competition. Meanwhile, developers behind your custom CRM will integrate anything you want into it.
Using a bespoke CRM puts you ahead of property management and marketing trends.
4. Predict Return on Investments
Everything has become more measurable in the digital era. And what is measurable can also be predicted, including return on investment (ROI).
To win the competition with property investors, you need to come up with the most accurate, convincing forecasts. Property location, neighborhood information, performance history, and previous owners — all of these matter. 
This is a lot of information to handle — a problem that we have experience in solving. Rubyroid Labs built a customer app Layer Cake that simplifies data management for smarter decision-making in real estate.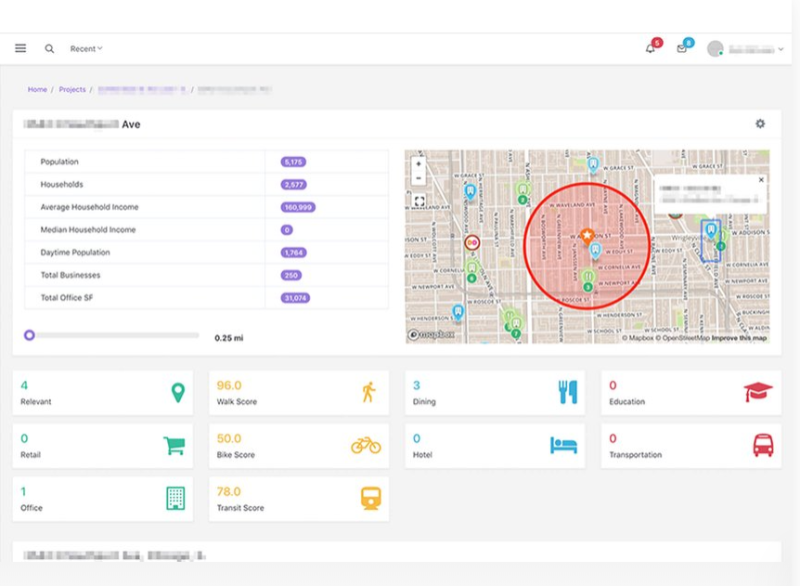 Harness Digital Marketing Trends 
in Real Estate in 2020
This is our vision of digital marketing trends in real estate for 2020 and the years ahead.
If you are a real estate agency, you can use our vision to double-check your approach to client acquisition and retention. And if you are a technology entrepreneur with a real estate product in mind, we hope our vision will inspire you towards new ideas.
Wherever you are in the property business, Rubyroid Labs can help you develop software. Just drop us a line about your project.
Rubyroid Labs is the custom CRM development company. Learn more about our services.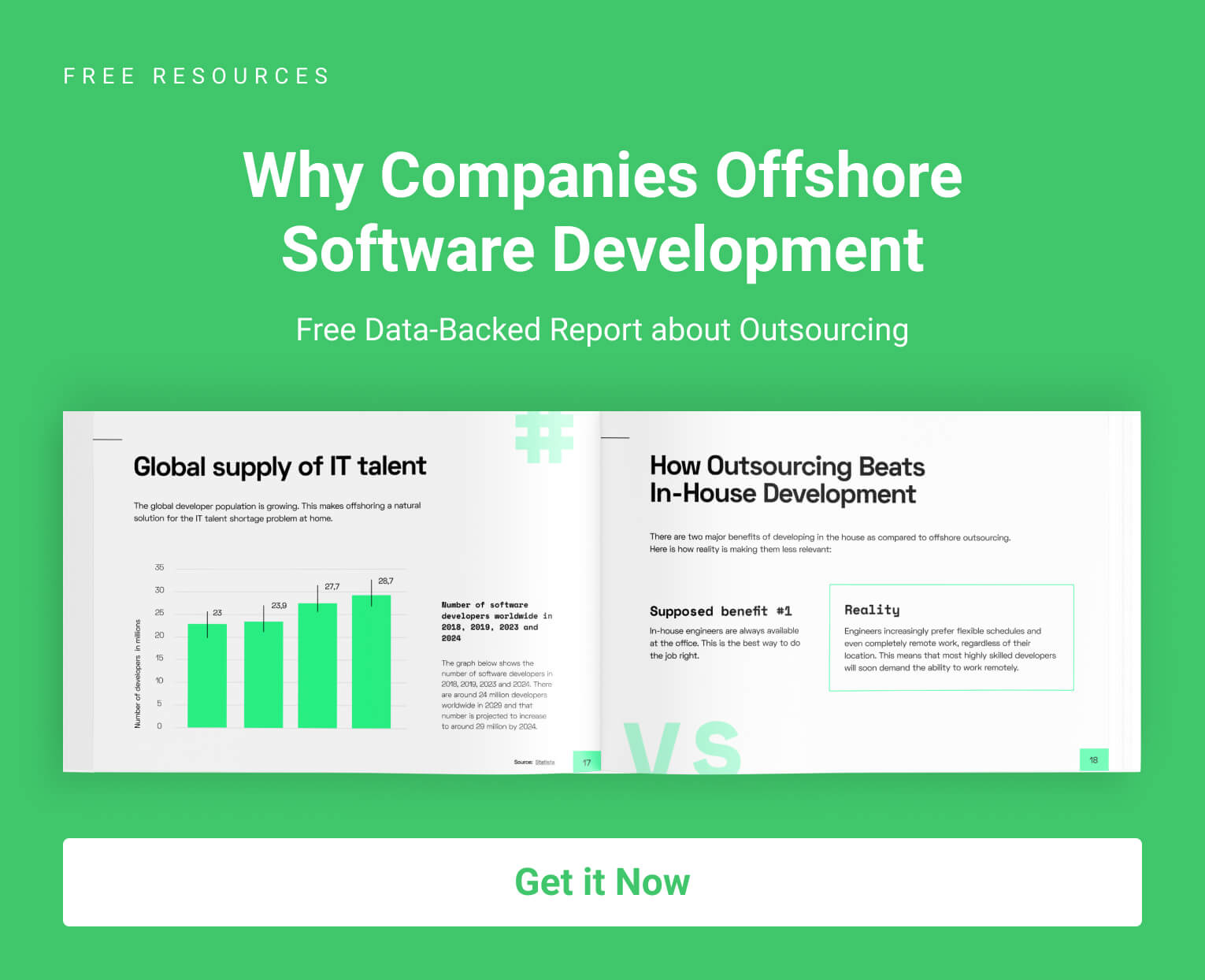 We are sorry that this post was not useful for you!
Let us improve this post!
Tell us how we can improve this post?