Cross-platform development has many benefits. Companies using React Native reap them all.
Everyone knows that building with React Native saves you money. But it also makes it easy for you to find developers and scale as your business grows. And the app itself feels close to Android- or iOS-native. That's why companies choose React Native, from multinational corporations to daring startups.
Let's look at these 32 examples.
Contents
Meta: Apps Built Using React Native from Day One
It was Facebook that pioneered the framework in 2015. The company might have gotten a new name and announced bigger ambitions later, but one thing remained unchanged: Its apps built using React Native don't seem to be moving to any other framework. Those include:
Facebook
Instagram
Facebook Ads Manager
Facebook Analytics
Oculus

Artsy
Even if you only target one mobile platform, React Native may be the right choice. Artsy chose the framework to build its eCommerce app exclusively for iOS users, enabling them to discover and trade over a million art works.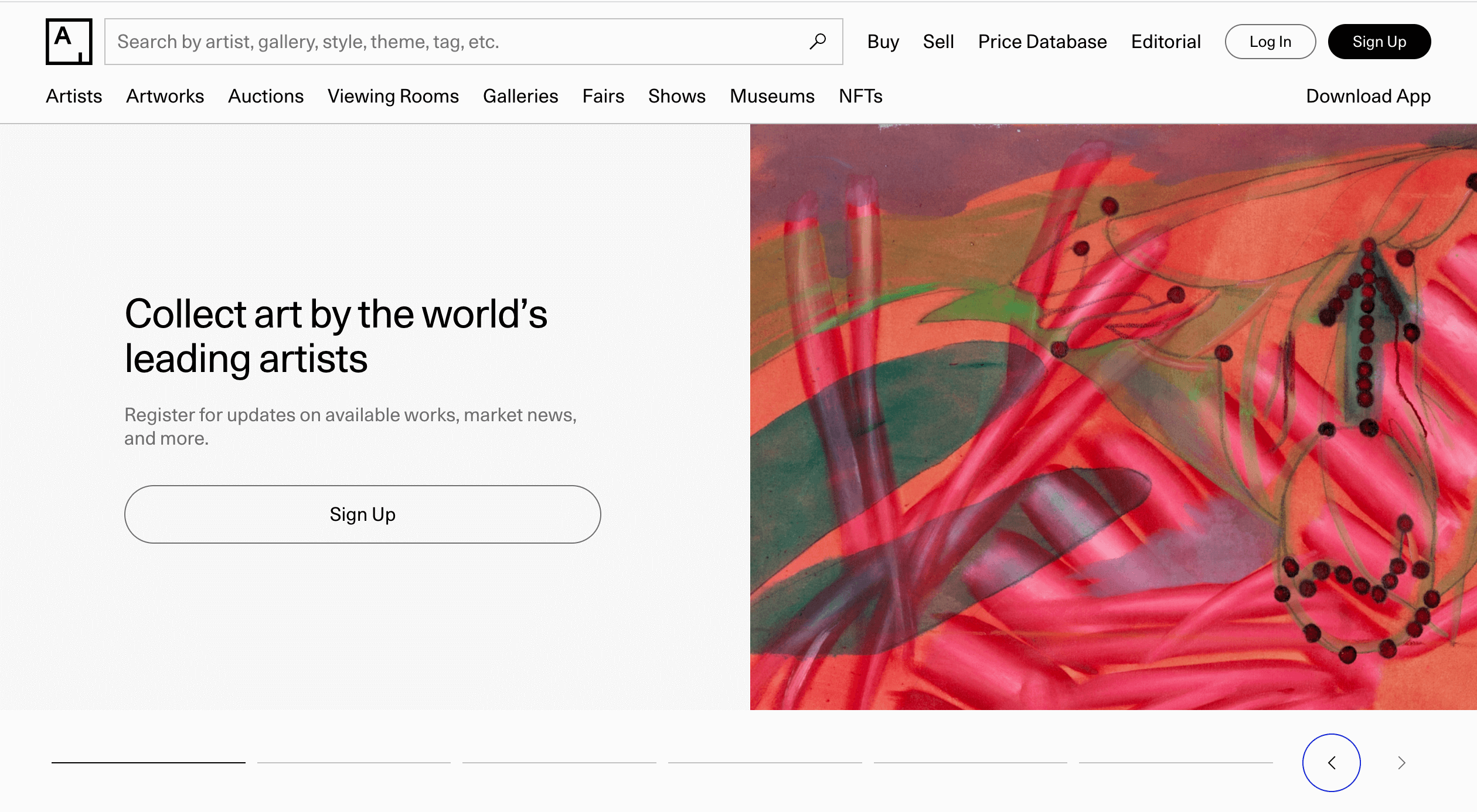 Audiobooks
Apps built with React Native entertain and educate. Audiobooks, an app available both on iOS and Android through this framework, is one of many examples of that.
Bloomberg
A little less than a year after Meta had released React Native, Bloomberg jumped in. The publishing company used the framework to build consumer mobile apps, moving away from native development to cut delays and repetitive work.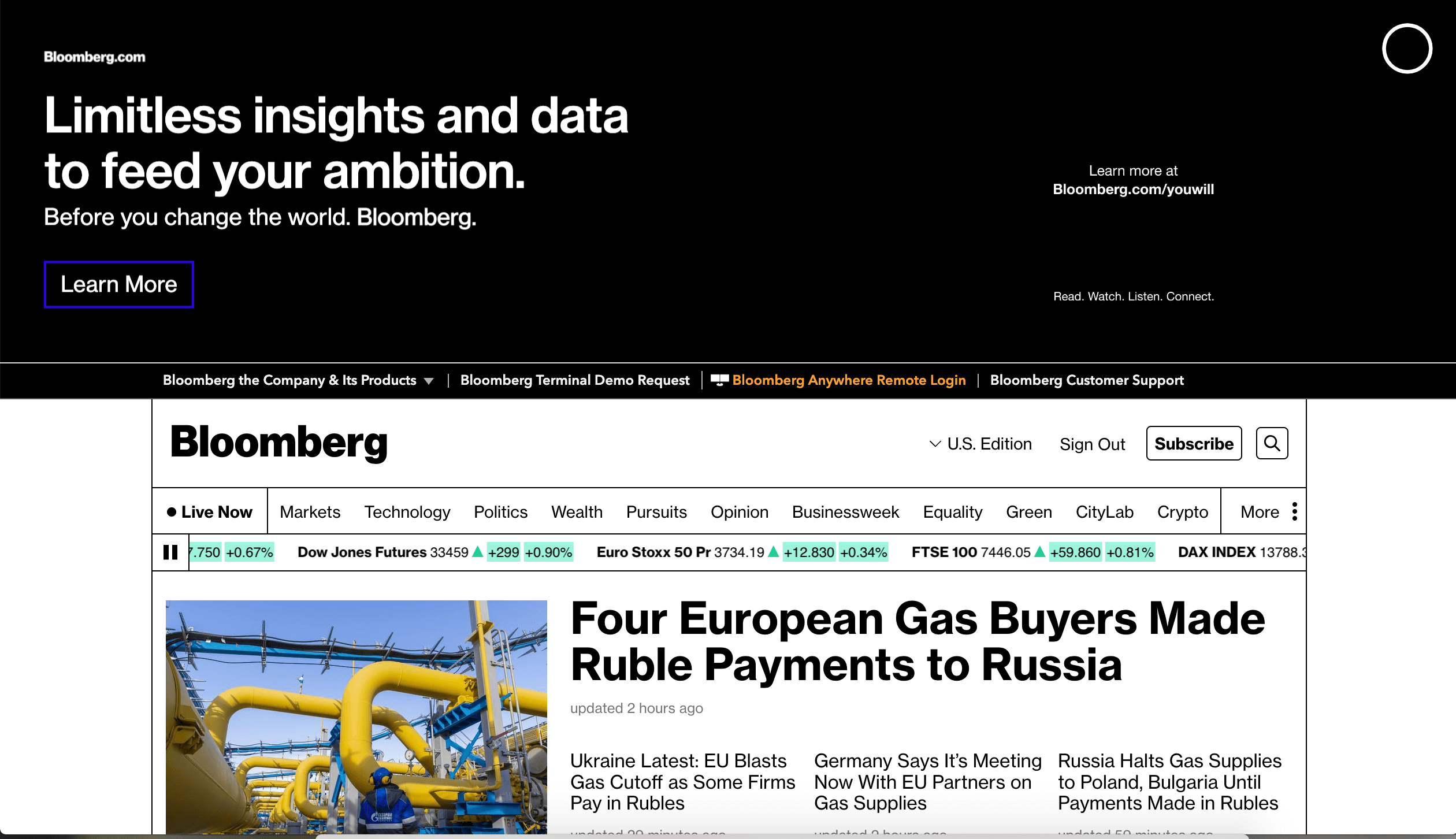 Call of Duty Companion App
The versatility of React Native extends to many industries, including gaming. Activision has used the framework to build its Companion App for Call of Duty players. The app helps them stay connected with the game's universe and each other when on mobile.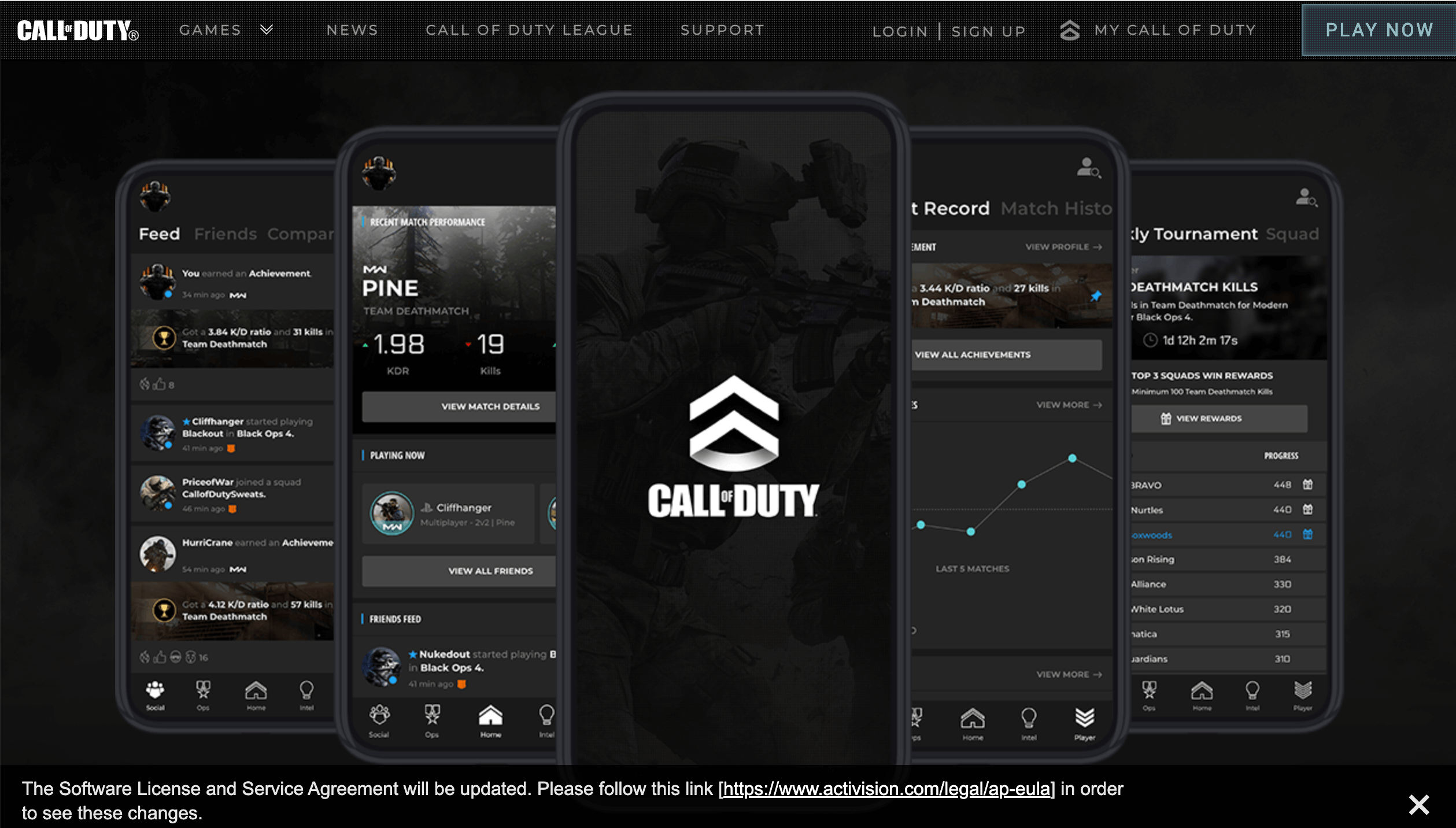 CBS Sports Franchise Football
The fantasy football league manager CBS Sports Franchise Football merges real-life sports with mobile gaming. This app, by one of the US's leading television networks, runs on React Native, too.
Chatwoot
An app built with React Native can streamline business communications across multiple channels. And the Chatwoot app running on this framework is a testament to that. It provides an open source alternative to products by market leaders like Intercom, Zendesk and Drift.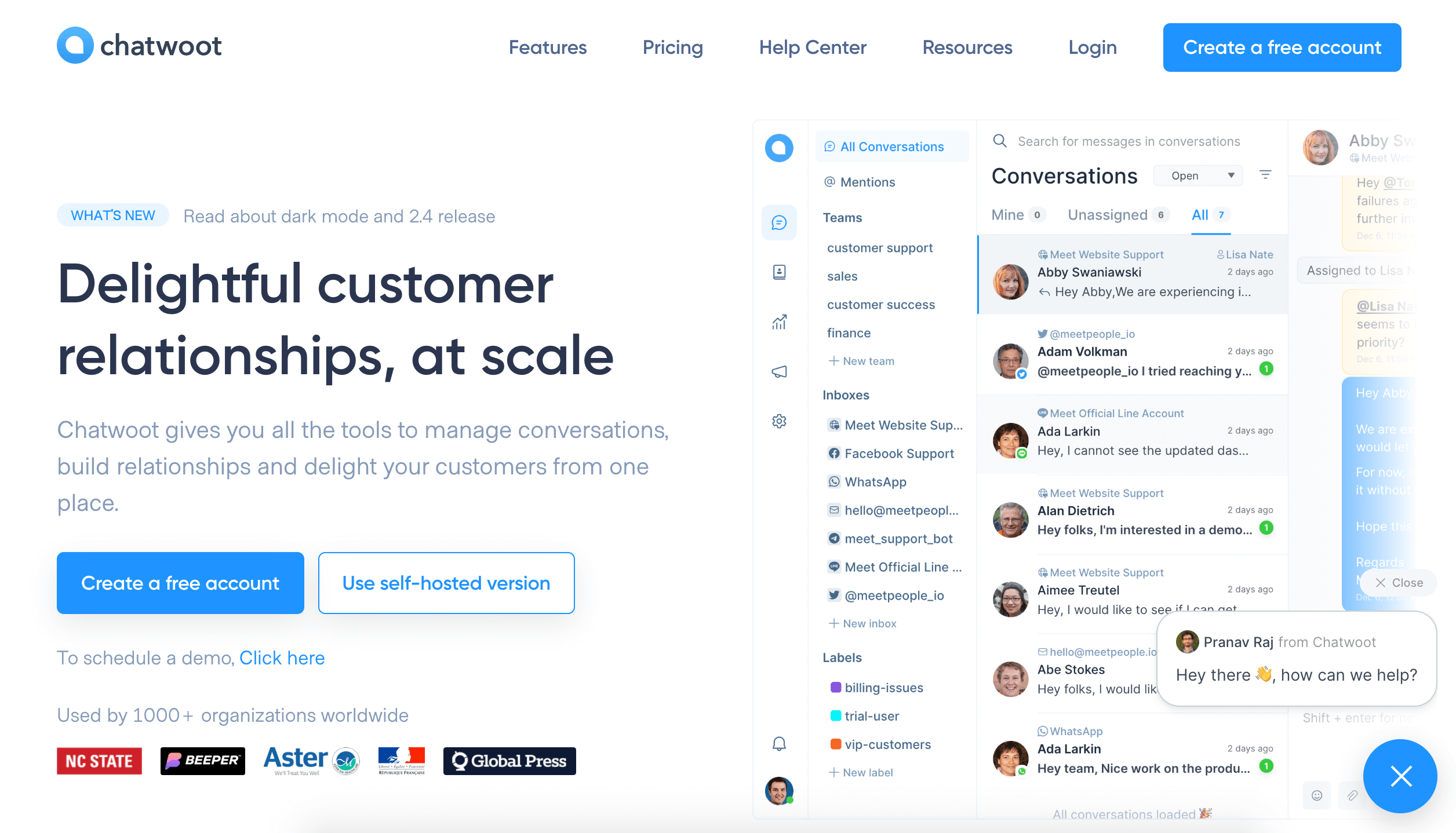 Coinbase
Coinbase is probably the most popular app for buying and selling cryptocurrency. When the developers launched it, they stated the app "was nearly indistinguishable from a fully native product".
As the app grew in features, Coinbase encountered a few issues. But the developers rose up to the challenge and ended up boosting the performance by 90%.
Delivery.com
React Native has all eCommerce needs covered. Delivery.com, an American platform for ordering food locally, has been running on the framework since 2016.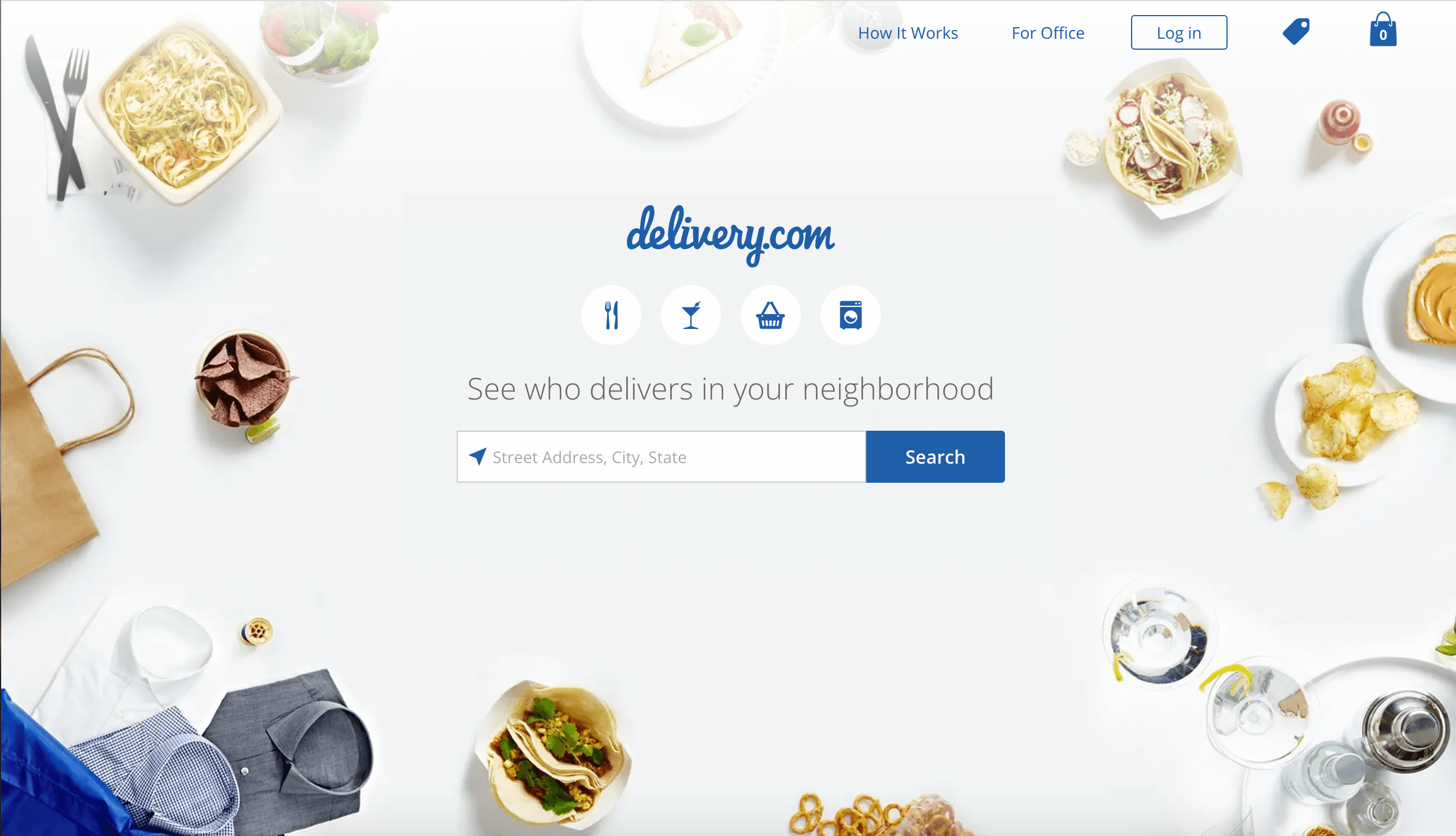 Discord
As you grow, your framework will need to grow with you. Discord, a messaging and content exchange platform, is among the companies that use React Native years after Facebook rolled it out in 2015. They didn't have to optimize their app until 2019.
FlipKart
FlipKart is India's leading eCommerce platform, often compared to Amazon. And the company also employs apps made using React Native.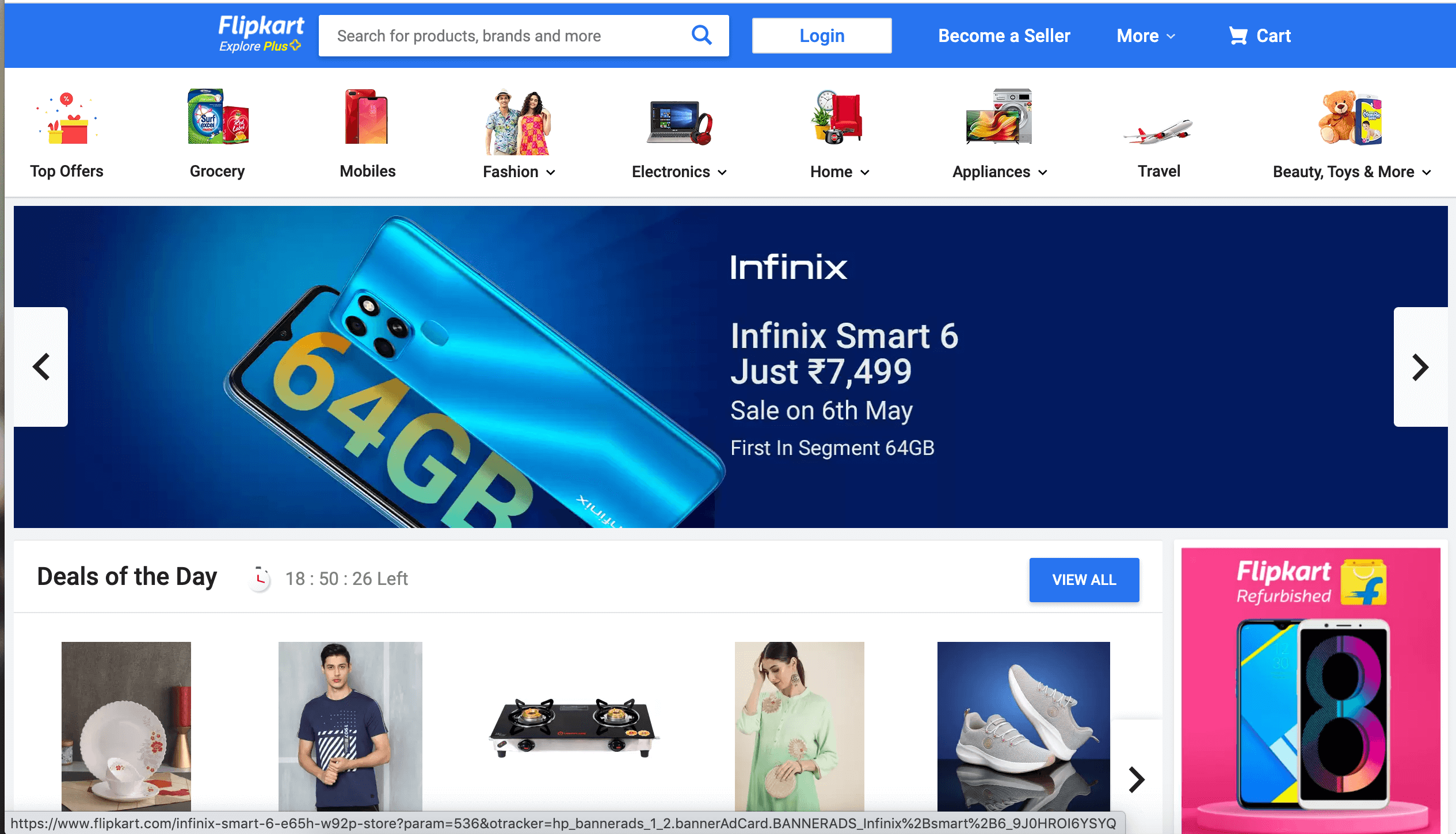 Foreca
Foreca, a popular weather app, runs on React Native. The company chose the framework for the speed of both development and technical response to user feedback it availed.
Fullkitchen
If you think React Native is only for the giants like Meta and Walmart, think again. The founders of the startup Fullkitchen used our help to build a food delivery app using the framework. With React Native, we built the app about 70% faster than if we had used iOS-native technology. And we can build one for you — just request a quote.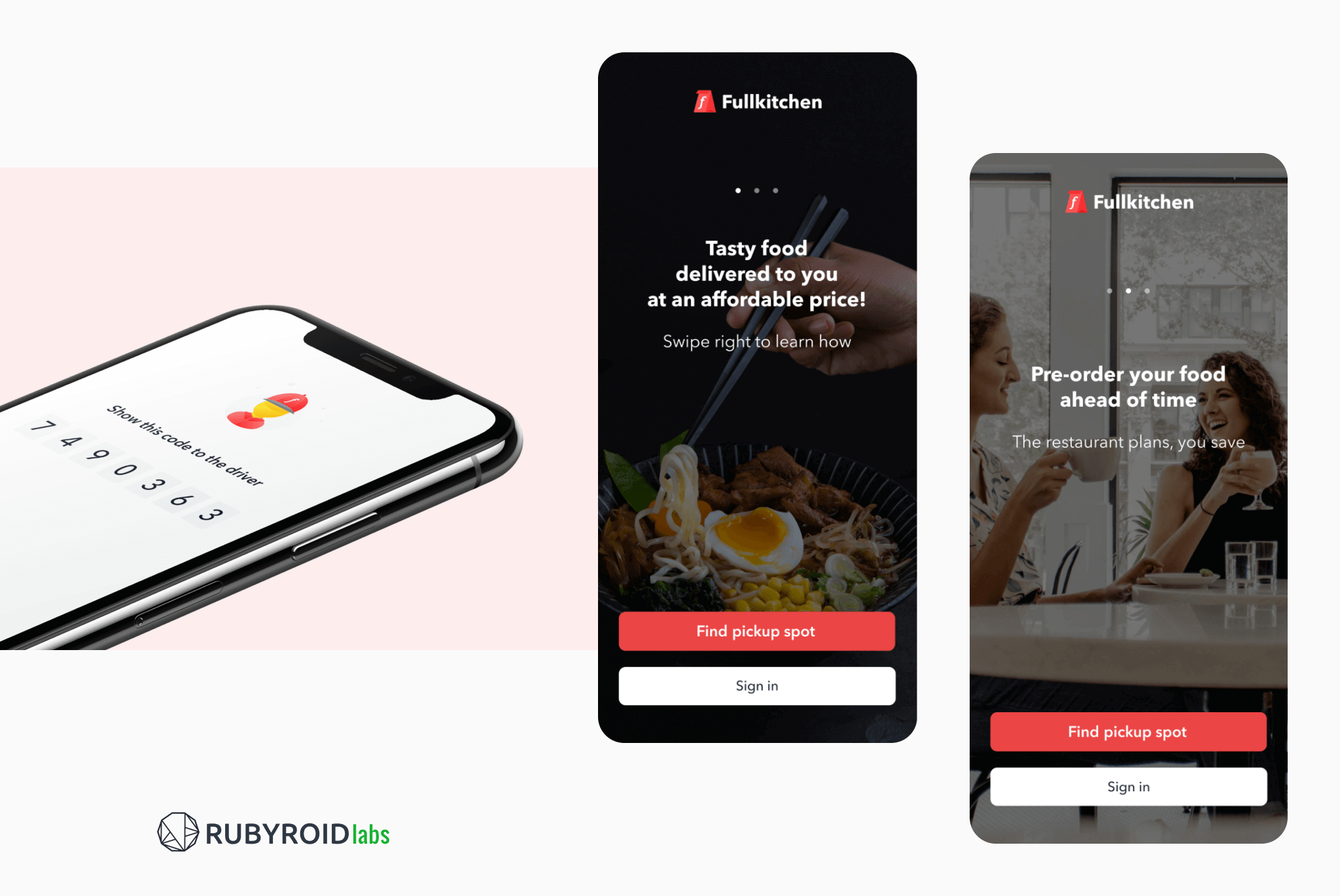 Gyroscope
Health and fitness is another area where React Native apps do a bang-up job. Gyroscope, a health tracker app, has been using the framework since its release in 2016.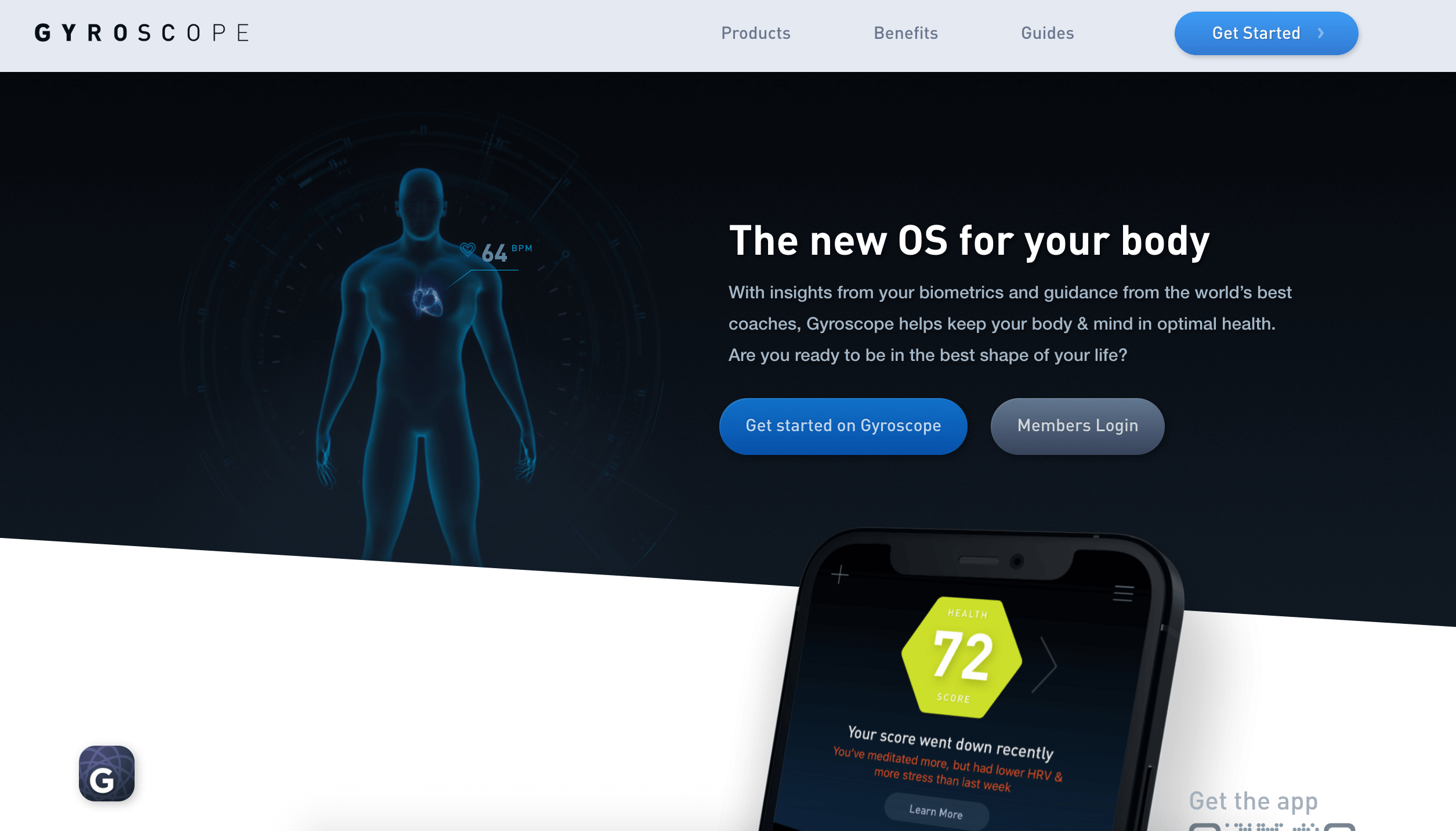 Joplin
Joplin showcases React Native for taking multimedia notes. The app is open source and cloud-based.
Mercari
React Native was first released seven years ago, but even today, some companies rewrite their OS-native apps on this framework. The developers of the clothes exchange app Mercari switched to the framework from Swift and Kotlin in 2021.

NerdWallet
Can you trust your financial affairs to React Native? Yes you can! Take NerdWallet, a personal finance analysis app, for example. It has been run successfully on a stack of technologies where React Native plays a crucial role since 2017.
Pinterest
In 2018, Pinterest considered rewriting its OS-native apps in React Native to save time and develop the product faster going forward. The developers studied the opportunities with the framework and decided in favor of using it.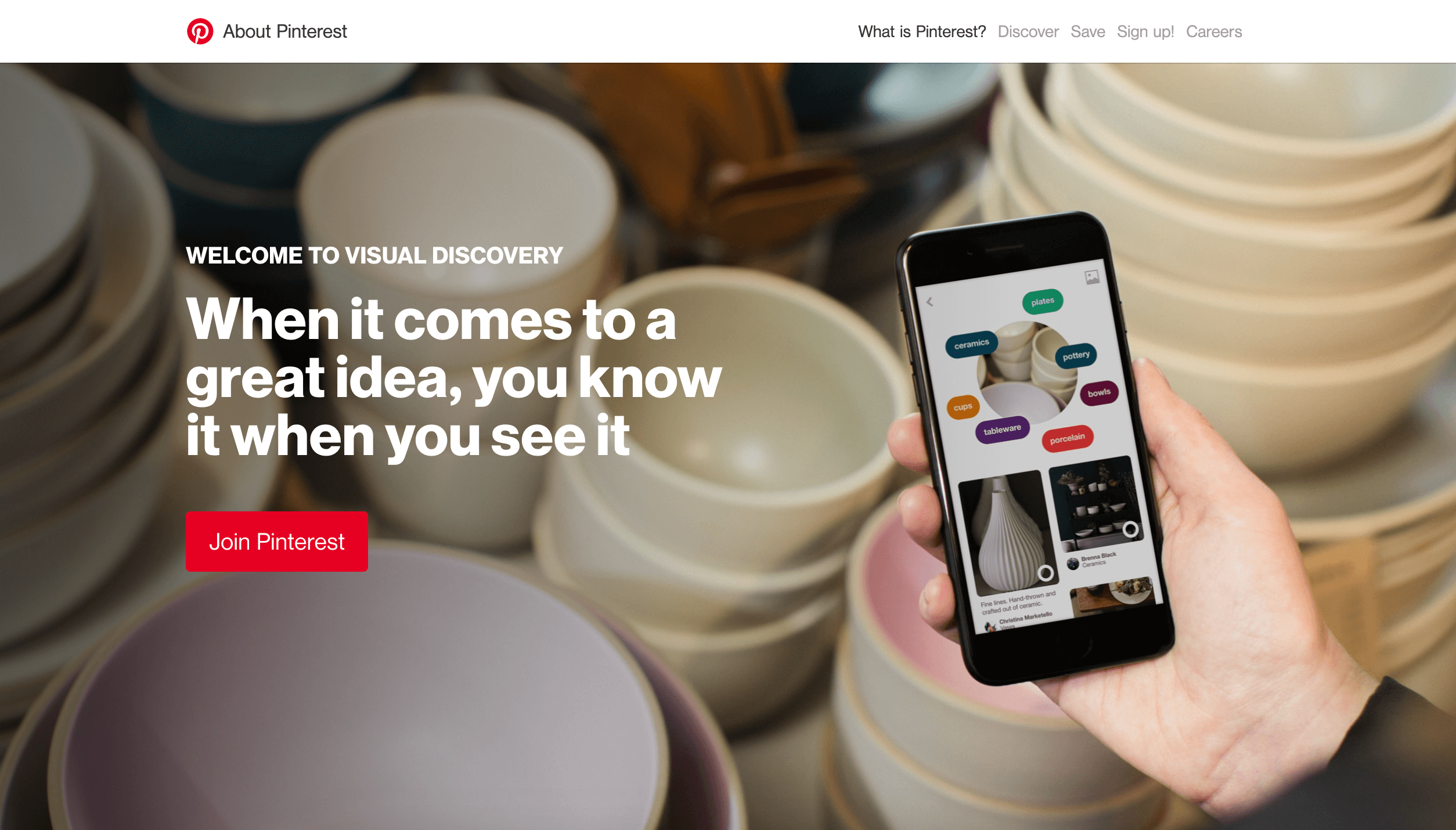 Quirk CBT
Apps helping people treat their health issues represent another application area for React Native. For instance, Quirk CBT has been built on the framework as a complimentary tool for cognitive behavioral therapy.
RocketWash
You can develop complex software with React Native, and RocketWash proves that. The startup requested us to build a mobile CRM for car washes, a powerful tool drawing on over 50 modules. Those included analytics, booking, reporting, accounting and AI-based recognition. Today, more than 100 companies are using the CRM app.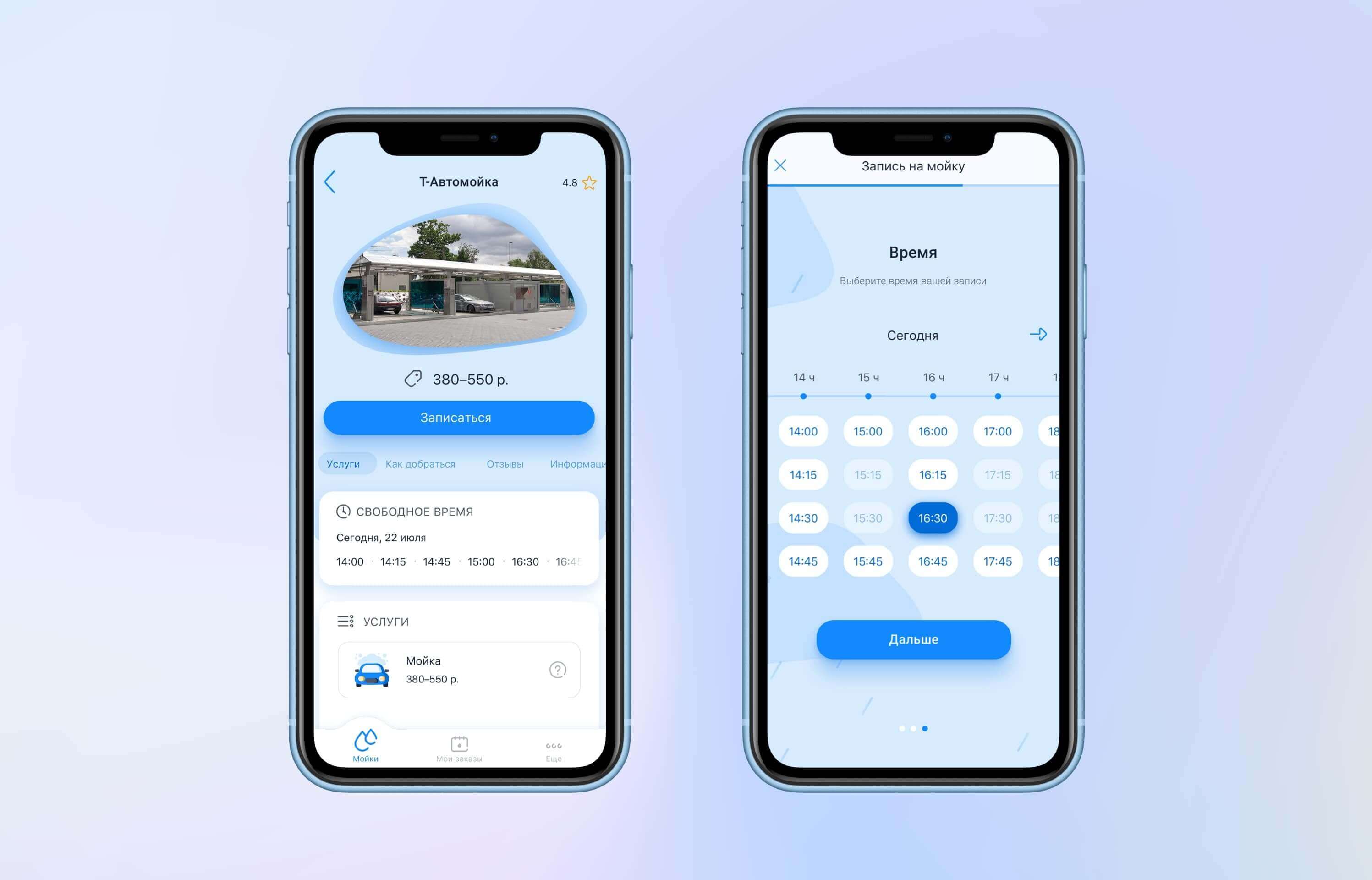 SailCroatia
If you operate several brands, React Native will make things much easier for you than building natively.
Look at our client, SailCroatia. The river cruise company has two brands in two countries. Therefore, it needed to design not two (iOS and Android) apps, but four, featuring two brands on two platforms.
We used React Native and built the apps 1.9 times faster compared to native mobile app development.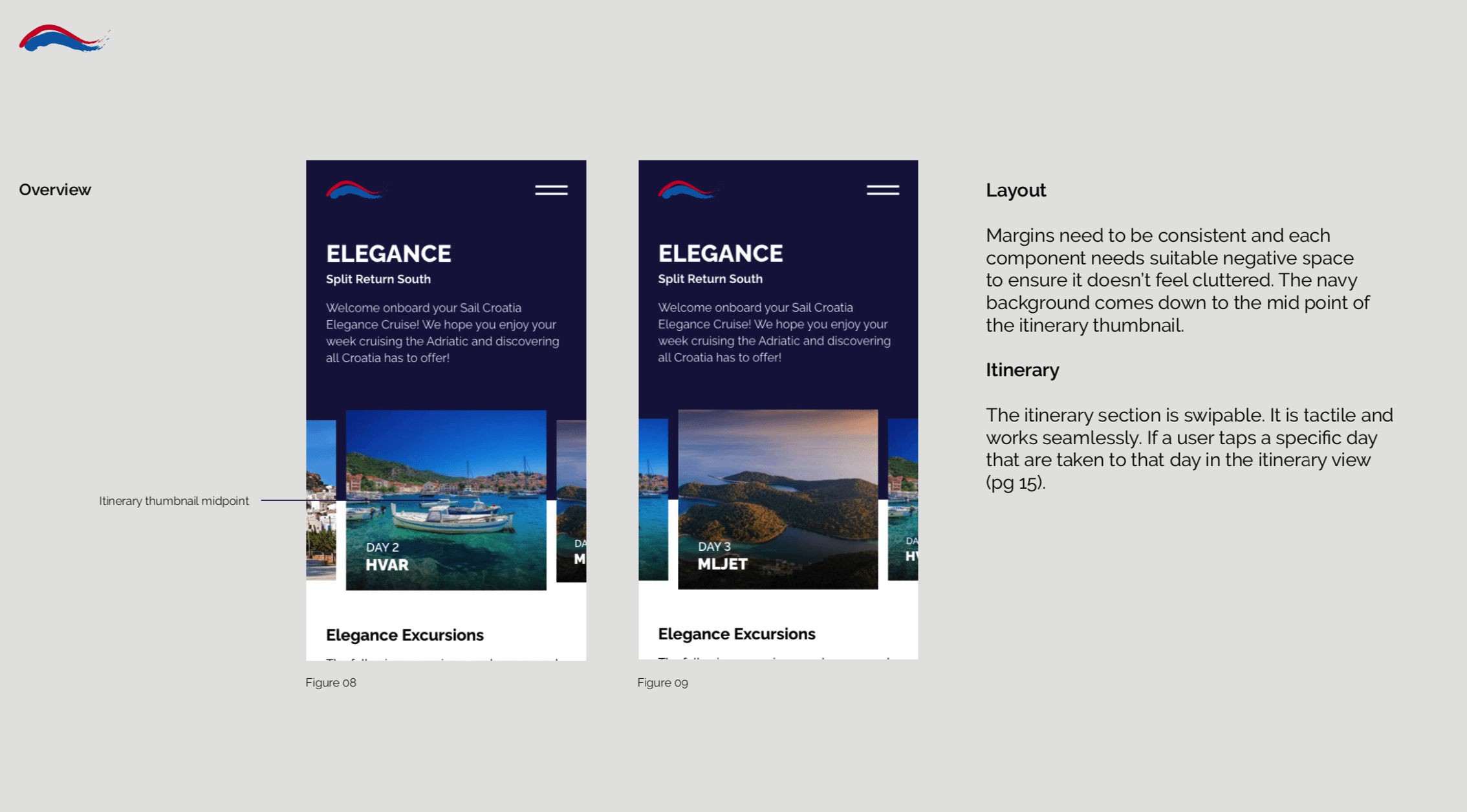 Salesforce Einstein Vision
Some companies choose to build their subproducts with React Native. Take the powerful eCommerce platform, Salesforce, for example. It's offering the AI-powered mobile SDK, Einstein Vision, running on the framework.
Shopify
More than 1.7 million online merchants sell stuff on Shopify. The platform ran on native mobile apps originally, but things started to change in 2018. Back then, the Shopify engineering team realized React Native had great potential for the platform and rewrote their apps using this cross-platform framework.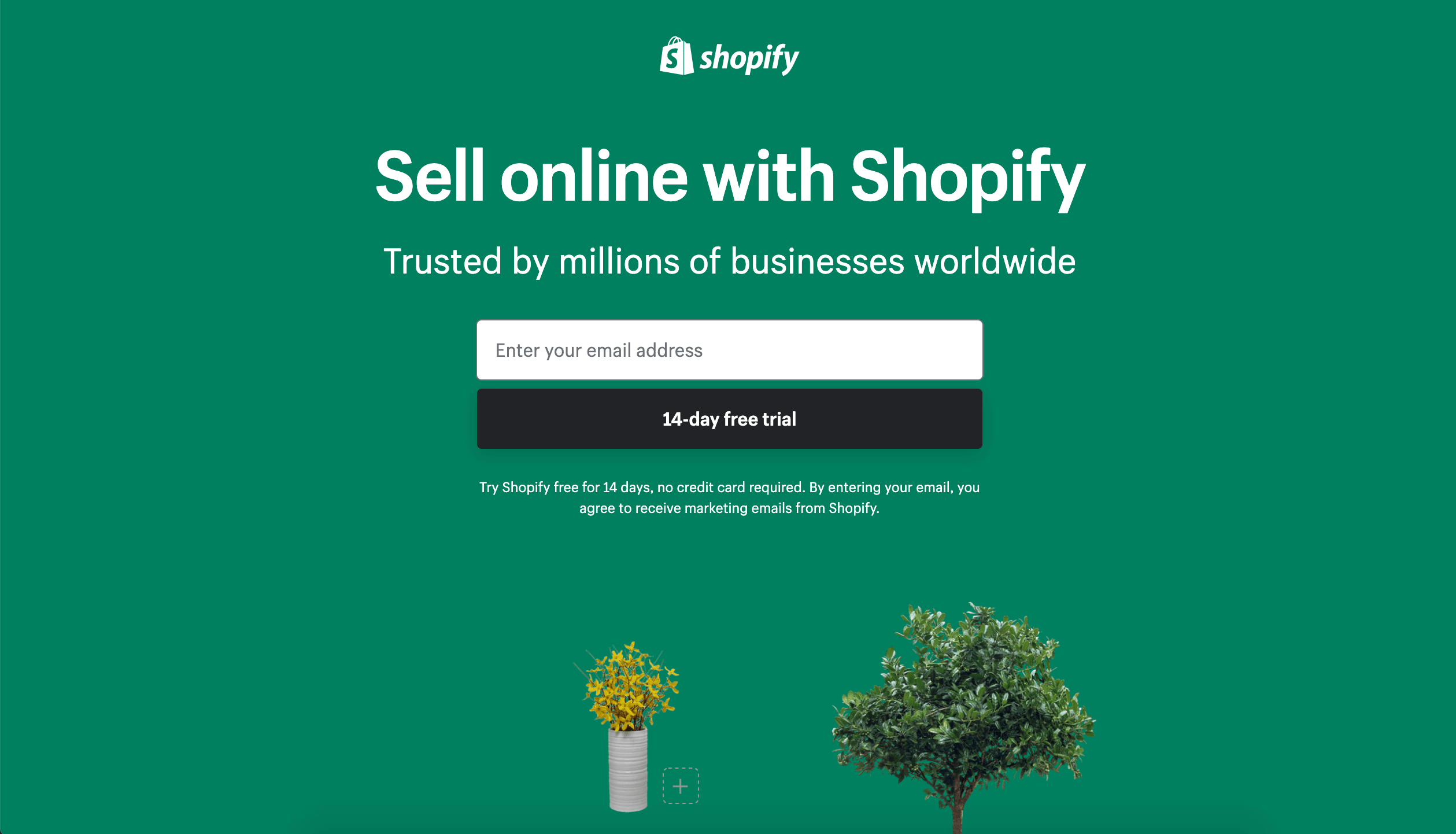 Status
As the world enters the blockchain era, React Native is right there with it. The Status app leverages the framework to enable crypto finance, secure messaging and Web3 browsing.
Tableau
If you need to take business intelligence to people's phones, you'll also want to consider React Native. Tableau, a data visualization software company, is using this framework for the mobile app accompanying its web platform.
Tesla
React Native has been around for about seven years. Some say that makes it old — but not Elon Musk's team. One of today's most advanced car manufacturers, Tesla provides services to its car owners via an app built on this framework.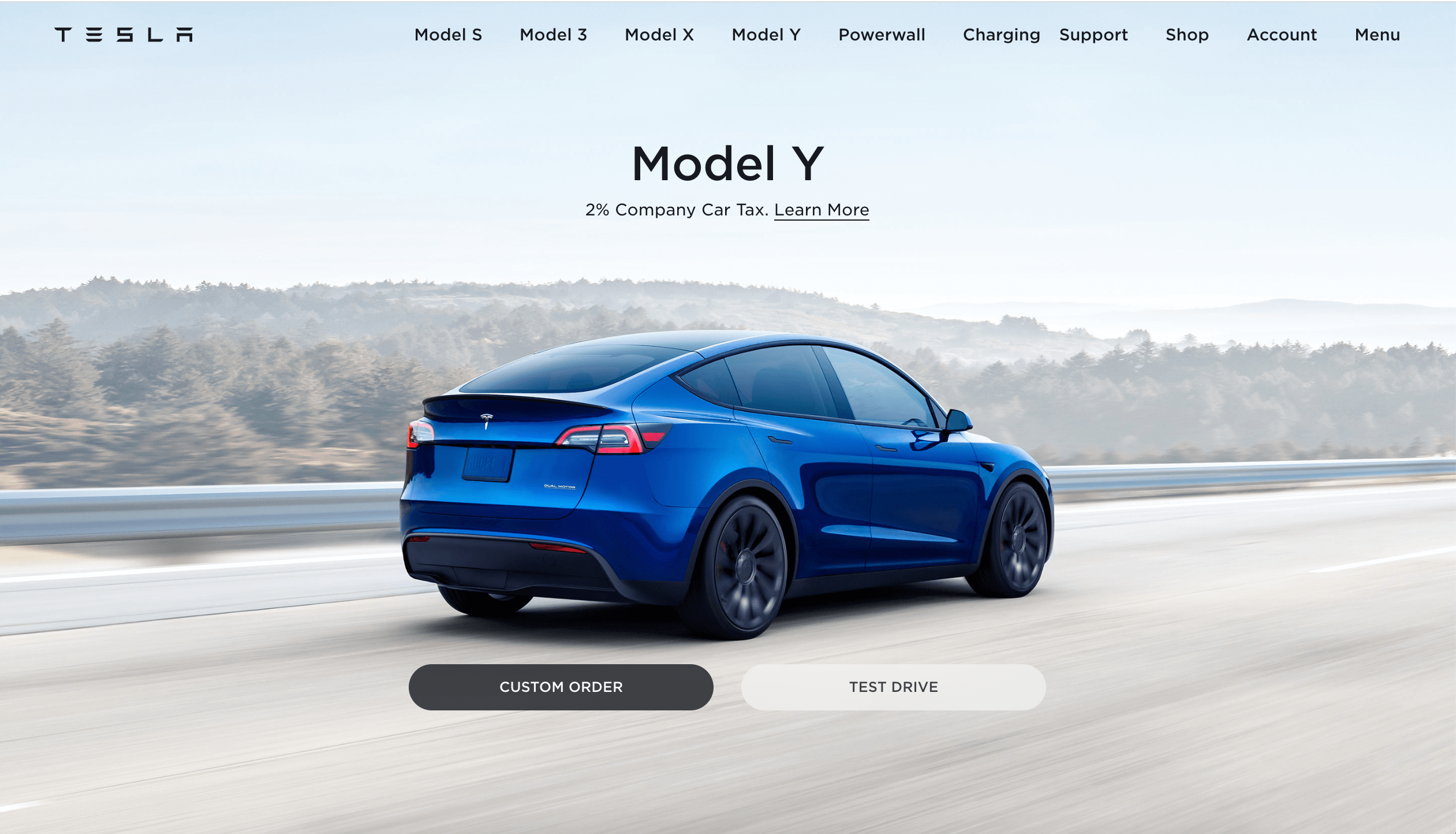 Uber Eats
The developers at Uber already had a lot of experience with React. So, when they set out to build the Uber Eats app for all platforms, React Native was the natural choice for a framework.
Vogue
Vogue is another example of a React Native app built for one operating system. The influential fashion magazine chose the framework to build its iOS app on.
Walmart
Walmart serves millions of customers in the United States. To successfully reach all those customers' phones, the retailer needed a stable and flexible mobile channel. They first tried to establish that channel by building OS-native apps, but decided to move to React Native later, in 2018.
The reason? Their director at that time believed in the cross-platform framework's potential. And that belief paid off. By moving to React Native, they sped up the development and improved code quality.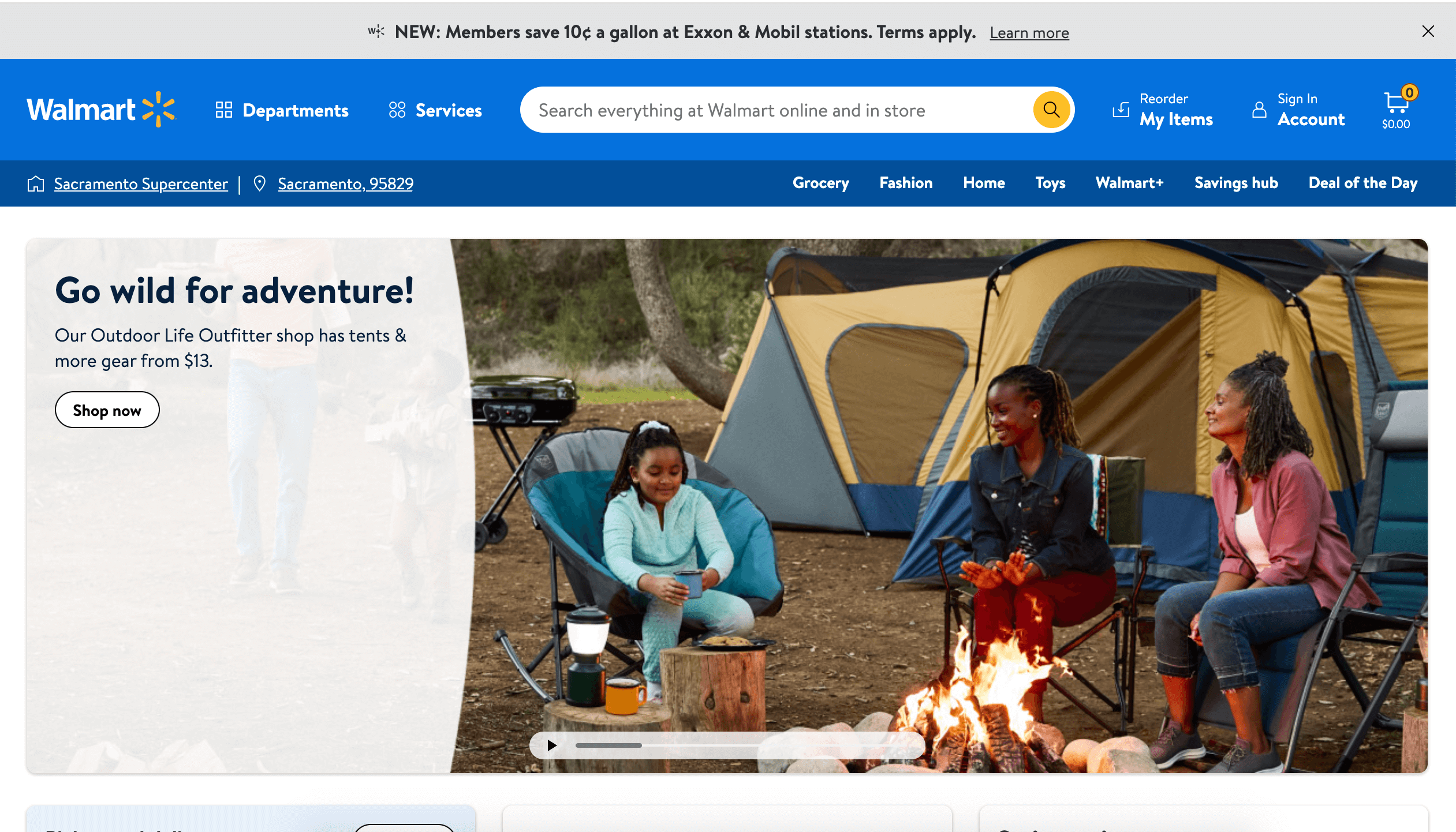 Words With Friends
The developers at Zynga Engineering considered several frameworks to build the now popular word game Words With Friends. They compared alternatives to React Native like HTML5, Unity, Djinni, J2ObjC, Kotlin/Kotlin Native, Cocos2dx and Xamarin. But React Native beat all.
Wix
The site and app builder Wix was among the first to adopt React Native in 2015. The developers chose this framework because they had already been using React in their web applications and could easily connect the web and mobile platforms.
But that wasn't the only reason. Wix also chose React Native because the framework allowed them to build and scale quickly.
Yeti
React Native can be a good choice when developing the Internet of Things (IoT). Look at Yeti. This cross-platform app enables people to manage smart home devices from brands like Philips Hue, Honeywell, TP-Link and more.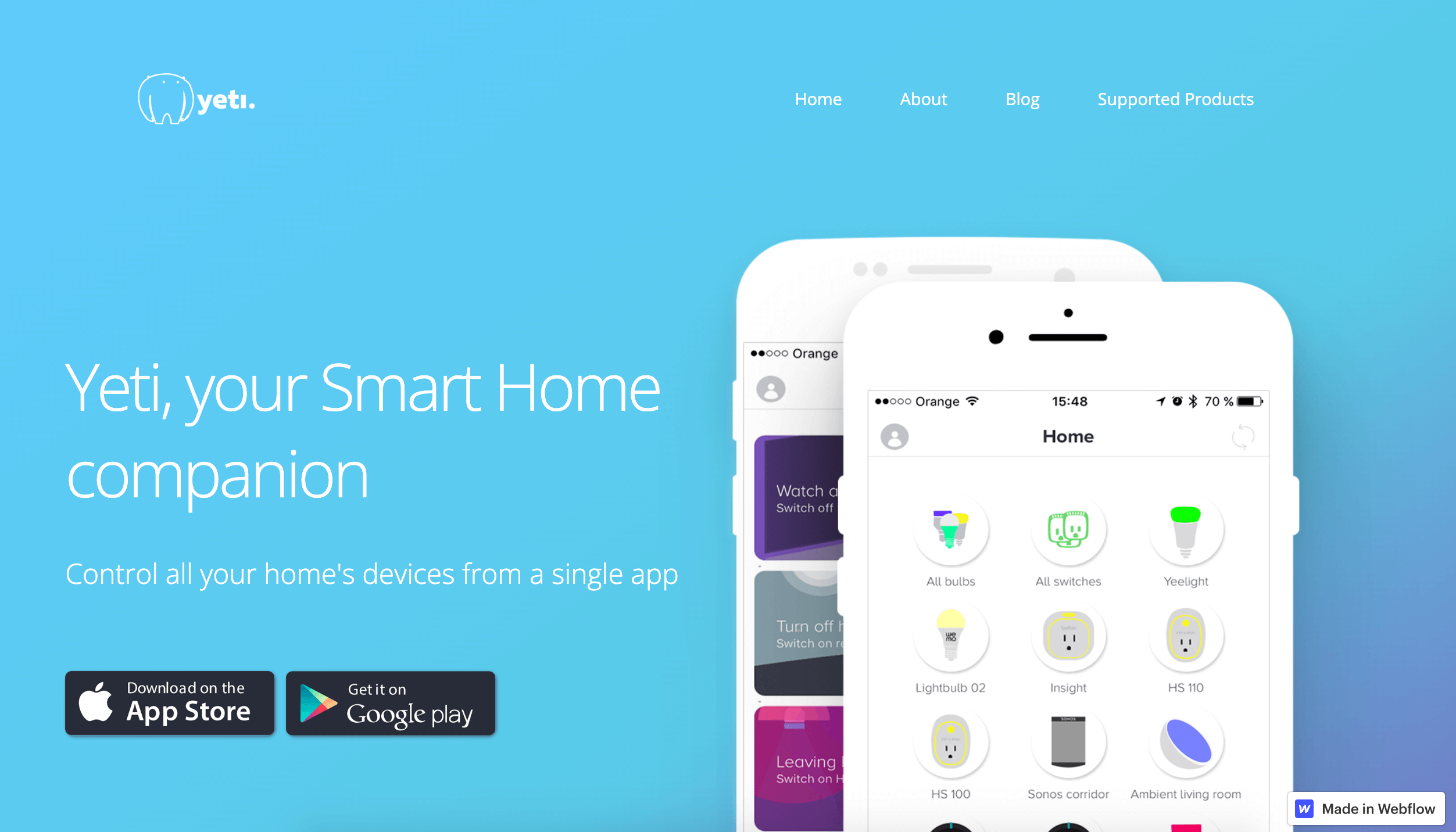 Inspired by the Top Companies Using React Native Apps?
As you can see, top companies using React Native apps vary greatly by industry, approach and business objective. Their apps range from simple entertainment and information to complex analytics and advanced technology. So, if you're considering building your own app in 2022, there's probably a case with the framework to take your cue from.
And if you decide to follow that path, you'll need to hire React Native developers to build the app. Finding and onboarding such a team is a complicated process, so you may want to work with an outsourcing company instead.
Rubyroid Labs has all it takes: expertise, experience and enough coding hands. Since 2013, we've built more than 50 React Native apps for clients as lange as Volvo, and startups supported by leading accelerators like YCombinator.
Just drop us a line and get a free quote.

We are sorry that this post was not useful for you!
Let us improve this post!
Tell us how we can improve this post?