Your in-house programmers might be too busy with their current work to tackle a new project. Or you might be struggling to find inexpensive IT talent in your city.
Reasons like those will make you wonder how to outsource software development properly. You are just about to find out.
Depending on the destination of your search for talent, you might choose to go:
domestic (e.g. a German company

partners

with a German developer)

nearshore (e.g. a

USA

business hires a

web development

company in Canada)

offshore

(e.g. a Canadian company uses

services

of an

India

-based firm).
Each option has logistical specifics, but you are not going to read about them now. The piece of advice we want to share with you is rather technical and applies in pretty much any outsourcing situation.
Therefore, we could also call this blog post…
How to Outsource Software Projects of All Kinds, Anywhere
The main challenge that companies face when outsourcing software development projects is due preparation. This means formalizing the idea of the prospective product or feature so that your partner can understand it.
(Fail to do that, and you will create an outsourcing disaster.)
But don't fret. We have put together a list of questions that you can ask yourself to ensure successful collaboration with an outsourcing team.
1. What business 
problems do we want to solve?
State the ultimate business goals that you are targeting with this project, even if you have all the specifications written down. This will help your developer suggest improvements you might have never thought of.
2. Do we want to build a new product or upgrade an existing one?
If your task is to upgrade your product, you will need to organize the materials, artifacts and information related to this product. This includes the following:
2.1 Access to repositories
Remember: before you grant an outsource developer access to your system, ensure that they don't share your information with third parties. Getting your developer to sign a non-disclosure agreement (NDA) might save you a lot of trouble.
2.2 Access to servers (if available)
2.3 Artifacts accumulated throughout the lifecycle of your product
For a web or mobile app that has been live for some time, you might have a ton of materials. Those could include:
architecture description

specifications

charts

designs

wireframes

napkin drawings.
Too often companies store such materials in a semi-chaotic manner. If that applies to you, fix that before you reach out to an IT outsourcing company.
Read our article on software development artifacts to learn more.
3. Who will use our product?
Describe the target user of your product. This will help your developer with choices related to design, user experience and even software architecture.
4. Do we need a new design?
By answering this question, consider these scenarios:
If you already have designs, make sure that your original design materials, fonts, images, mockups and descriptions are available.

If your product is an in-house tool and you don't need custom designs, let your developer know in advance.

If you do need a new design, it's essential that you specify its requirements. For colors, prepare your brand book or simply decide on your color preferences so that your software development partner does not use wrong hues.
5. What competitive products can we refer to?
Figure out who your competitors are, what you like about their products and what they could do better.

6. Do we have documentation that our developer could use?
Earlier in this article, we have talked about the artifacts you might have accumulated if your task is to upgrade an old product. If you are a startup, there might be notes of meetings, investor feedback, MVP mind maps or similar materials relevant to the project. All that will help your outsourcing partner understand the core idea of your product.
7. Do we have technical specifications?
Having project specifications is crucial for developing quality software. If you don't know how to outline those specifications, hire a business analyst. Some software development firms provide business analysis services, advising companies on how to outsource projects for the best results.
A good business analyst will inquire into your target audience and its needs and suggest implementation options in a report. You will sit with them on this report to make final choices. After that, the analyst will translate these choices into specifications and requirements, a document that you can show your developer.
8. Who will be involved on our side?
Make sure to specify in-house responsibilities and share the contact details of the responsible people with your developer. Use any communication tools that your team is comfortable with. These could be:
email

phone

WhatsApp

Slack

Skype.
9. Who will update and support our software?
Depending on your organization, this could be:
your key

IT outsourcing partner

your in-house team

your other partner.
10. What is our budget for this project? 
Once you have explained your product idea to your outsourcing partner, they will estimate its implementation cost. If it exceeds your budget, the developer might suggest a more cost-efficient approach.
11. Are there project deadlines?
You might be a startup pressed by investors to launch or an enterprise planning to kick off a seasonal marketing campaign. Whatever your situation is, make sure that you articulate your deadlines to your outsourcing partner.
12. Should we test the software ourselves or hand it over to our partner
?
This depends on whether you have quality assurance engineers on your team. A typical outsourcing company will do testing on its side but you can also have a third party check your software for possible issues.
Get the Most Out of Outsourcing Your Software Development Project
Once you are done with this questionnaire, you will have a clearer idea of how to prepare for outsourcing your software development project. This will save you a great deal of time and money, whether you need to build a simple mobile app or a custom web tool.
If you are still unsure about any aspect of outsourcing, get in touch with us at Rubyroid Labs. We have completed 150 projects in the past seven years, working with companies from different continents. Our experts will advise you on how to outsource software development the smartest way.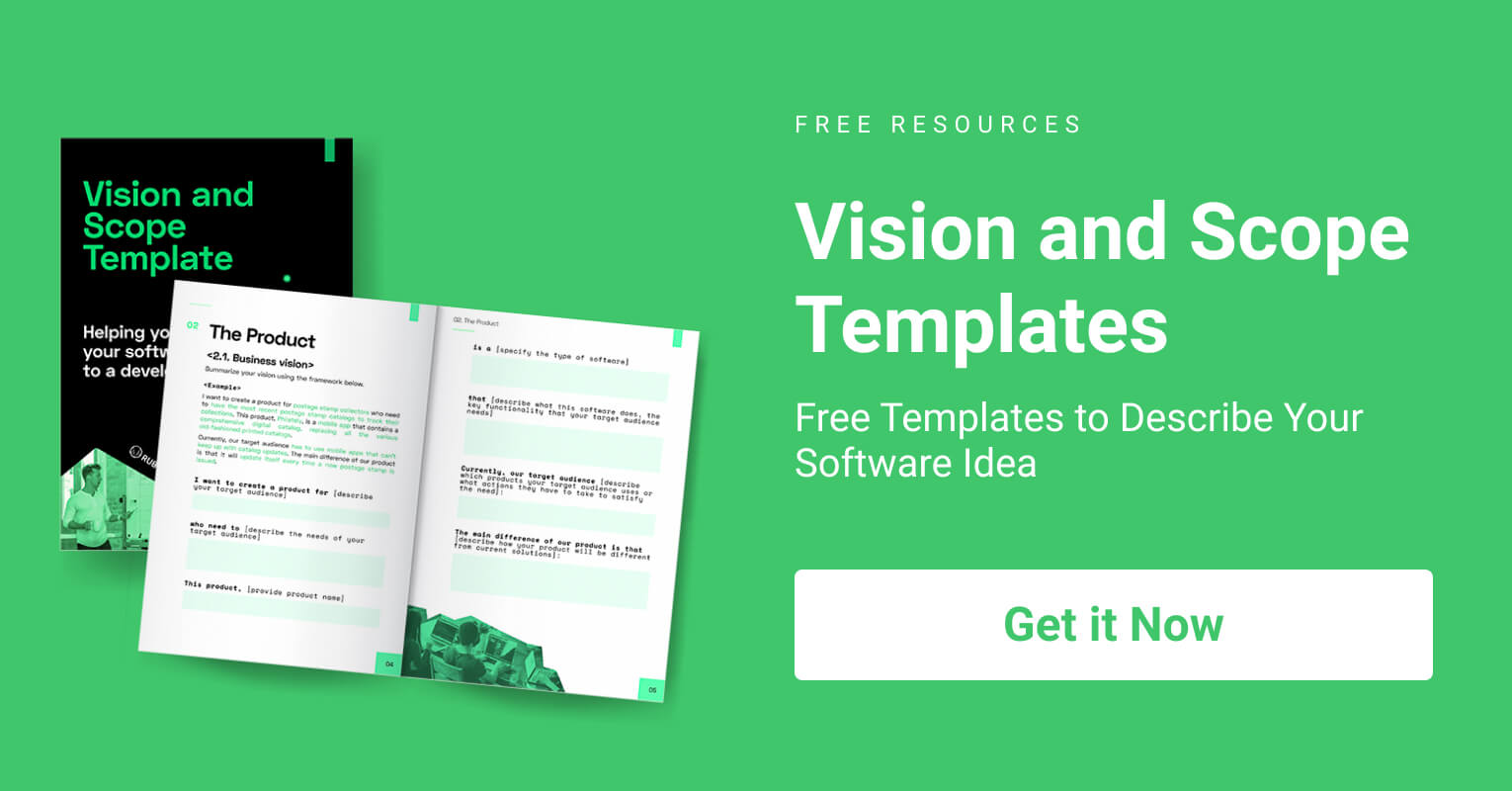 We are sorry that this post was not useful for you!
Let us improve this post!
Tell us how we can improve this post?