Centre de Yoga – La Source is our client from Luxemburg, with who we have worked recently on appointment scheduling software. It was a challenging task to take over website legacy and introduce some enhancements in order to improve user experience and website efficiency. We managed to build a better online registration form as well as implement automated email distribution, which definitely has become a nice addition to the client scheduling software.
Despite the challenging tasks, working with Frederic Bender on the scheduling software for small business was a great pleasure and we were so pleased to learn that he decided to spread a good word and give us a 5-star review on Clutch, an international IT review website. Here's the snapshot of it.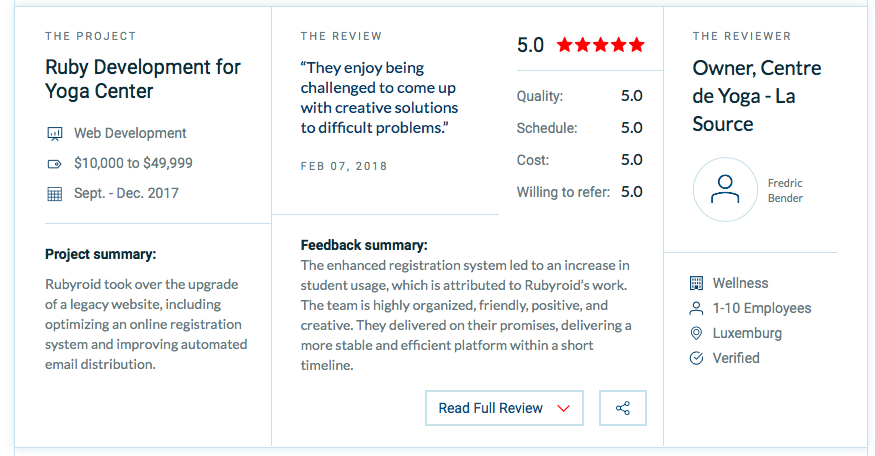 It is not the first time when our Team is praised on Clutch. In 2017 we were announced to be among Top Web Developer Companies in Belarus.
Frederic, it was great to work with you and we are happy you feel the same way. We have absolutely enjoyed both the process and the result of the
booking system development. Reviews like this mean the world to us and give us even more motivation to deliver high-quality services.
СохранитьСохранить
СохранитьСохранитьСохранитьСохранить
We are sorry that this post was not useful for you!
Let us improve this post!
Tell us how we can improve this post?