The long-awaited 6.0 version of Ruby on Rails arrived on August 15, 2019, bringing with it a plethora of improvements. This includes rich text editing, simultaneous multiple database support, and parallel testing, just to name a few.
This latest update demonstrates that the future of Ruby on Rails looks brighter than ever as the technology continues to mature. An increasing number of both startups and established companies use Ruby on Rails to power their web applications. This article provides a look into nine industries and helps to figure out what companies use Ruby on Rails in 2019. 
Tourism and Hospitality
Ruby on Rails is powering the online platforms transforming tourism and hospitality forever. Tech-savvy online companies use its innovative data solutions and horizontal scalability to create sprawling, international databases vital to their success. Since then, leading hotel networks have also started using Ruby on Rails in their online strategies.
Airbnb
With over 150 million users and millions of listings all around the world, Airbnb stands at the top of its sector within the sharing economy. Airbnb used the versatility and developer convenience of Rails to quickly grow from a small startup into an online hospitality giant.
Couchsurfing
Through web and mobile apps powered by Rails, Couchsurfing facilitates the largest hospitality gift economy in 200,000 cities around the world.
Marketing
Rails is increasingly finding use among startups and major companies alike within the marketing sphere. Its efficiency, wide range of helpful libraries, and ability to integrate a variety of databases with ease explains Ruby on Rails' popularity for the development of cutting-edge software and websites for the industry.
Crazy Egg
Hundreds of thousands of website owners use Crazy Egg to optimize their digital marketing efforts, including users such as Intuit and Radio Free Europe. By relying on the efficient code and database-agnostic nature of Rails to develop its web app and much of its services, Crazy Egg is the number one heat map service provider.
BBDO
Founded in 1891 and employing 15,000 people in 289 offices, BBDO became the world's most effective and highly awarded advertising agency network by always seeking out innovative and efficient solutions. Its San Francisco branch exemplified this by using Rails to design an elegant and user-friendly website.
Accenture
A multinational Fortune Global 500 company, Accenture provides a wide range of marketing-focused professional services to many of the world's largest companies. Its clients include 92 of the Fortune Global 100. Accenture's web development and digital marketing solutions often rely on Rails' extensive versatility.
Social Media
Rails presents mission-critical advantages for the social media industry, such as an advanced capacity for horizontal scaling and a special mode facilitating the easy and rapid development of APIs. This makes it ideal for supporting highly active, content-heavy social networking sites.
Ask.fm
As the world's leading Q&A social network, Ask.fm brings together more than 200 million registered users from over 150 countries. By relying on the flexibility and scalability of Rails for its backend development, Ask.fm sustained an impressive early expansion.
We Heart It
A feel-good image sharing social platform, We Heart It has attracted 45 million users and counting. Rails provides the entire framework for their website, handling over 60 billion pictures a month, and once again proving its capacity for horizontal scaling.
Goodreads
The world's largest social cataloging site for books, Goodreads hosts over 90 million book reviews and just as many registered users. As a testament to Rails' convenience, the site's creator used it to build Goodreads' initial version on his own with only six months of experience. Rails remains fundamental to the Goodreads tech stack, supporting its explosive growth.
Software Development
With its focus on convenience for developers, it is not surprising that Rails should play such a major part in the software industry. It powers much of the infrastructure for collaborative software development. Small companies focused on developing with RoR abound, but the framework has also attracted the attention of major industry players.
Github
GitHub has become an indispensable tool for collaborative software development, currently supporting over 100 million repositories created by 40 million developers. Rails remained at the company's foundation throughout its development, though GitHub's complex infrastructure eventually required a more varied tech stack.
Zendesk
Zendesk provides cloud-based customer support services for over 100,000 companies, including Uber, Tesco and Airbnb. Rails powers the backend behind those services and makes it easy to integrate them with client apps through its versatile APIs.
Microsoft
One of the Big Five tech companies and a recent member of the trillion-dollar market cap club, Microsoft really needs no introduction. Having acquired Yammer, a corporate social networking platform based on a Rails backend, in 2012, the software giant incorporated it into all Office 365 and Microsoft 365 enterprise plans, leading to its adoption by 85% of Fortune 500 companies. Microsoft also deployed Yammer widely in-house to coordinate software development.

Human Resources
Software updates are a major priority for the human resources industry, due to the need to present a large and dynamic set of information in an easy-to-access way. With its adaptability, efficiency, and ability to support expansive databases, Rails has become the framework of choice for many innovative online job platforms.
Fiverr
Fiverr, a NYSE-listed company providing an online marketplace for freelance services, is used by 5.5 million buyers and 830 thousand sellers (freelancers). Rails forms a key part of the tech stack that allows the platform to maintain a sprawling database of over 6 million freelance gigs.
Helpling
Helpling provides a platform for on-demand cleaning services that connects its 100,000 customers with local cleaners in 200 cities. Its Rails-based app allows it to integrate varied functions, from database search to secure payments.
Yellowpages.com
Yellowpages.com is one of the most visited sites in the US, as well as one of the most popular apps on the market. Freelancers use it to get in touch with local businesses. While originally written in Java, the company rebuilt its site on Rails to take full advantage of RoR's streamlined efficiency.
E-commerce / Retail
E-commerce sites may be the largest beneficiaries of Rails, thanks to a wide range of Gems covering aspects from accounting to security. The RoR community provides all the tools necessary to set up an effective e-commerce or online retail website. Rails powers online marketplaces and major retailer initiatives in a variety of niches.
Shopify
More than 800,000 merchants from 175 countries use Shopify to bring their businesses online. The company used Rails to set up its e-commerce platform and then scale its backend to reliably support over a million active users. This makes Shopify one of the framework's biggest success stories.
Groupon
A worldwide e-commerce platform connecting 50 million customers with local businesses, Groupon supports 370,000 active deals a day. Both the original US platform and many of its foreign branches were developed entirely on Rails, and continue to use it extensively for their backend. As in many other cases, RoR proved especially instrumental in Groupon's early development, allowing the company to swiftly implement new features.
Nedap
One of the 10 oldest exchange-listed companies in the Netherlands, Nedap provides a variety of technical services for businesses and is considered a world leader in RFID. Having used Rails since some of its earliest releases, Nedap's retail division continues to rely on this proven framework for cloud-based retailer RFID, security, and POS solutions.
Finance
Fintech companies prioritize security, scaling, and stable performance. Rails covers all those bases, thanks to its extensive, community-driven collection of libraries, high-quality code and built-in security measures. The popularity of Ruby on Rails is especially visible in the development of  crowdfunding platforms.
Bloomberg
Aside from being a leading international media company employing 20,000 people, Bloomberg also provides big data analytics and other financial services for 325,000 subscribers. Rails is the main framework used to develop Bloomberg apps.
Kickstarter
The undisputed leader among crowdfunding platforms, Kickstarter has enabled 17 million total backers to fund 170,000 projects. Its developers leveraged Rails as their framework to design an efficient, reliable, and user-friendly site.
Fundera
A B2B lending app, Fundera has helped over 35,000 small businesses in America secure over 1 billion USD for their projects. It continues to experience dramatic growth, thanks in part to the cost-effective nature of developing with Rails. Fundera also benefits from RoR's security and fraud detection capabilities.
Entertainment
RoR's highly efficient code, stability, and quick development times enabled the streaming revolution that shook up the entire entertainment industry. Even those online entertainment companies that moved away from relying exclusively on Rails after their initial growth spurts still find many uses for the framework. By now, more traditional industry players have also shown interest in leveraging RoR by hiring developers.
Netflix
With 154 million users worldwide, Netflix can rightly boast itself as the world's leading Internet entertainment company. Having used Rails at an early stage of its streaming platform's development, Netflix currently relies on the framework as a significant part of its infrastructure, including microservices and internal security apps.
Hulu
A fast-growing competitor to Netflix, Hulu has already attracted 28 million subscribers to its streaming platform. The company chose to develop its services entirely on Rails due to the efficiency and ease of testing offered by the framework. Hulu's backend is still powered by Ruby on Rails in 2019.
Twitch
Starting out as a general live streaming platform with a focus on video games, Twitch has eventually become the world's leader in the rapidly growing field of esports. It hosts over 1 million average daily viewers on around 45 thousand active channels. While recent years saw Twitch attempt to diversify its tech stack, its website continues to heavily use Ruby on Rails in 2019.
Real Estate
More real estate companies are starting to discover the advantages of Rails for their industry, especially RoR's capacity for handling extensive databases. It also offers superior stability and security when compared to WordPress, which is used for most real estate sites, but faces growing criticism due to its vulnerability to hackers. 
The spread of new tools and developer services for the industry makes this a promising direction for the future of Ruby on Rails, especially when it comes to developing a custom real estate CRM.
Spacelist
One of Canada's leading commercial real estate marketplaces, Spacelist needs to support the largest database of its kind in the country. It includes tens of thousands of highly diverse listings. By leveraging Rails in the creation of its web app, the company ensured rapid and reliable development, allowing it to expand into the US market.
Prologis
A multinational REIT with 104 billion dollars worth of assets under management and a member of the S&P 500, Prologis is the largest industrial real estate company in the world. The firm's leadership is keen on using digitization to help manage its extensive operations, and its digital team employs a variety of technologies for developing the backend of Prologis web services, including Rails.
Conclusion
As you can see, the Ruby on Rails 2019 edition offers many advantages for a wide range of industries. Its community-driven development model lets it evolve in response to the feedback of a diverse user base with varying needs. This latest version underlines the adaptability that makes this framework so attractive to start-ups and industry leaders alike.
No matter what industry your company works in, RoR has something to offer you too. As the framework continues to grow, so, too, will the benefits for you and your company. Reach out to us now and join some of the world's largest and most innovative businesses in the Rails family!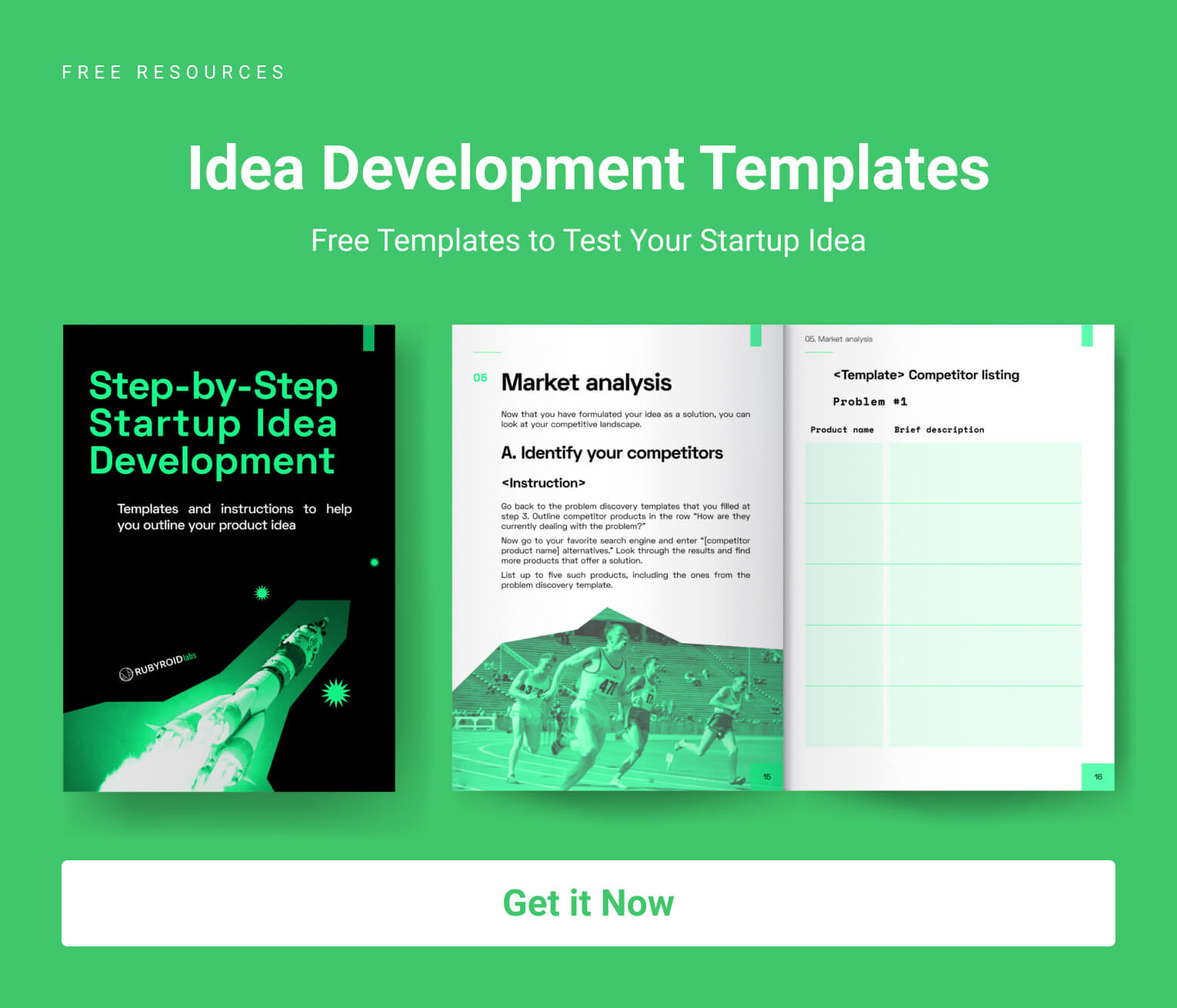 We are sorry that this post was not useful for you!
Let us improve this post!
Tell us how we can improve this post?